Diploma in Medical Laboratory Technology
A methodical understanding of high-tech instrumentation, specimen and tissue analysis and your acumen in interpretation of results are some of the core professional responsibilities that you would associate with, as a trained medical laboratory technologist.
Though you will work independently, most of the time you would be an important part of a healthcare team. The MLT diploma programme enables you to work in hospitals; public and private clinical laboratories, ambulatory healthcare services – blood and organ banks, out-patient care centres and laboratory instrument sales and service firms.

A further specialisation could open opportunities for you to work in research, forensic, pharmaceutical and industrial laboratories. Whilst selecting the institution to pursue a course in MLT, look for a place where the instructors are certified medical lab technologists themselves. Secondly, see if the institute does offer compulsory clinical placements for practicum to all students. Rakesh Kumar a student of the DMLT in Kerala, says, "The theoretical concepts during the course work appear unclear but get crystal clear once they are explained during experiments."

Job functions: One conducts a variety of specialised tests using specialised tools and techniques primarily to help physicians and medical doctors diagnose, treat, and prevent diseases. The work also includes preparing specimens for analysis; testing blood, body fluids etc and to interpret the results.

Entry level salaries & placement: In this sector, the salaries vary a lot and depend on the hands-on experience of the candidates. Perhaps this is why doing an intense internship in a good institute matters. During internship one may get anywhere between Rs 4,000–Rs 7,000. After the training period, one may get a salary in the range between Rs. 6,000 and Rs. 15,000.


Both government and private institutes offer diploma in MLT and apart from the government hospitals, nursing homes and health centres, there are private organisations that recruit directly from these institutes.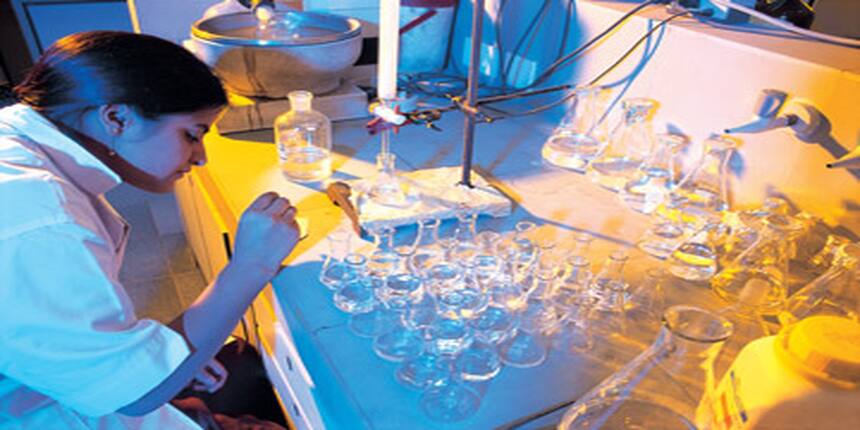 For instance, the Asian Institute of Health Sciences, Thane has placed its students in Sarla Blood Bank, Bhakti Vedanta, Sanjeevani Blood Bank to name a few. Similarly the students at the Institute of Paramedical, Management & Technologies, New Delhi, have been recruited by hospitals like Hindu Rao, Apollo, BL Kapur and Rajiv Gandhi Cancer Institute & Research Centre as also companies such as Ranbaxy.  

What next: Experience makes you learn a lot and one may continue to gain expertise in the same domain keeping in pace with the latest technological innovations and novel techniques. One gets an edge, if the candidate specialises in microbiology, hematology, biochemistry and histopathology.

According to Fehmida Shah, Principal, Government Polytechnic for Women, Bemina at Srinagar, "After completion of diploma, one can also go for some short-term courses like histopathology or Microbiology or still better, can upgrade to specialissations in a single stream like clinical biochemistry, microbiology, biotechnology, immunohematology (blood banking), cytotechnology, nuclear medicine, clinical pathology etc."

As a diploma holder, often people scale up their experience by pursuing BSc in Medical Lab Technology. There are other diploma holders who pursue a management programme in Healthcare Sciences. Later in their career, one can be in-charge of a laboratory or a manager in a Blood Bank or in a related functional discipline in hospitals. 

By Nimesh Chandra


Shalini Dixit works as Lab Technician at Apollo Hospital, New Delhi
Shalini Dixit

Course: Diploma in Medical Laboratory Technology, Institute of Paramedical, Management &
Technologies, Delhi
Conducting experiments give a sense of joy to Shalini, when she recollects the hours spent in her school's science laboratory. Her interest prompted her to move closer to life sciences and brush up on analytical skills by pursuing Medical Laboratory Technology.

According to Shalini, "Lab technicians can be rightly called 'detectors' who diagnose a disease. For instance, we identify cancer cells, heart disease, diabetes and many other health conditions. Finally, we generate data and send it to doctors to review it." This involves examining and analysing complex, biological, hematological, microscopic and bacteriological tests.

About the course: At the institute, during theory classes at times concepts would appear ambiguous to Shalini. But these concepts became clear when explained during experiments. Labs give scope to make mistakes and you learn from them.

"Along with the practicals and classroom sessions in Life science, we also studied Statistics, Mathematics and  Chemistry. In addition, the 3-months internship programme at K G Hospital gave me a good insight of the profession" she said.

Getting a job: She herself applied at Apollo hospital and was selected on the basis of a written test (technical) followed by an interview.

She says "typically, a diploma holder can earn anywhere between Rs. 6,000 to Rs. 14,000. Pay scale may rise depending on your academic record and experience in the field".

On the job: "Much of the time is spent standing in the laboratory or taking rounds of the hospital. The nature of work involves two functions. First, permanent foothold in the laboratory where samples are received and put into testing. Second, rotating shifts in a day demands collection of blood samples of the patients from the specific wards (OPD, IPD etc). This method is called Plebotomy. To do this, I try to create an atmosphere of trust and confidence with patients while drawing blood specimens in a skillful, safe and reliable manner," says shalini.
By Shiphony Pavithran
| | | | |
| --- | --- | --- | --- |
| Institution   | Fees (Rs.) | Months | Selection |
| | 30,000 | 24 | Common Entrance Test (CET) |
| | 62,000 | 24 | Merit (science base preferred) |
| | NA | 24 | Not specified; 50 seats |
| | NA | 24 | Not specified |
| | 5,690 | 36 | Common Entrance Exam; 30 seats |
| | NA | 18 | 12 seats |
| | 9,000 | 18 | Entrance Test by UP Medical Faculty |
| | 36,000 | 12 | Entrance Test and Interview |
| | NA | 24 | Not specified; 45 seats |
| | 56,000 | 24 | Merit in Qualifying Exam; 30 seats |
| | NA | 36 | CET (Safdarjung Hospital); 10 seats |