Ayurvedic Medicine & Surgery
It was a long, long battle for 16-year- old Rahul (name changed) who suffered from full-body paralysis. After three taxing months in the ICU, allopathic doctors gave up on him. As a last resort, he turned to Ayurveda."It took him just 15 days to walk back home and lead a normal life," recalls Dr. Manoj Kumar, Panchakarma specialist, Tibbia College. Rahul was administered herbal medicines through nasal cavities with the help of a Ryle's Tube. 

His treatment comprised oil massages, steam therapy, exercises, meditation and a change of diet. Though not all patients experience such miracles, the ability of this system of medicine to at least attempt to treat those diseases and ailments that have little cure in allopathic system have made it quite a popular alternative. Moreover, as the system attempts to go to the roots of an ailment, and not just treat the symptoms, its allure is on the rise.

FAST FACTS
Programme: Bachelor of Ayurvedic Medicine & Surgery (BAMS)
Job profile: Ayurveda Doctor, Lecturer, Scientist, Therapist
Best BAMS colleges: Banaras Hindu University, Ayurveda & Tibbia College, Gujrat Ayurveda University, Government Ayurveda Colleges in Kerala; Podar Ayurved College, Maharashtra
Best PG colleges: NIA Jaipur, IPGTR Jamnagar, BHU, Varanasi, Government Ayurveda College, Mumbai
Recruiters: Government/ private hospitals, dispensaries, colleges, research institutes, colleges, ayurveda health centres, spas, resorts, pharmaceutical companies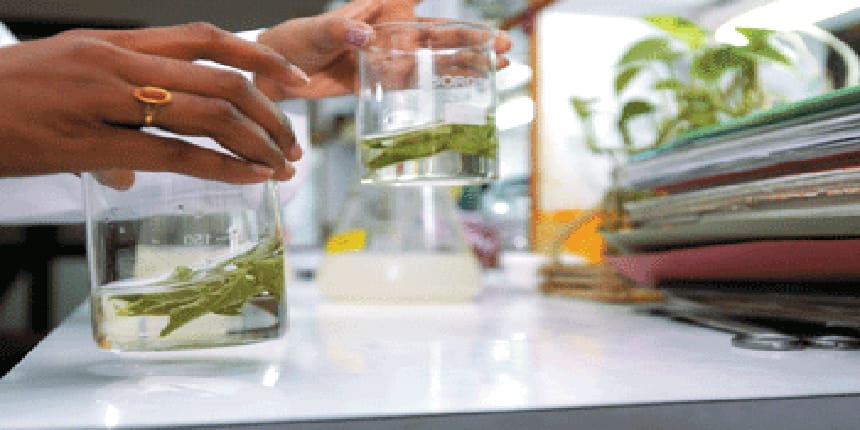 Essence of Ayurveda 
An ancient system of medicine, which traces its roots to Vedic period, Ayurveda stresses on holistic health, where in it not only provides palliative and curative medicines, it also plays a crucial role in prevention of recurring diseases. "According to Ayurveda, diseases occur when a person is out of harmony with three elements called doshas: Vata (air & space – "wind"), Pitta (fire & water – "bile") and Kapha (water & earth – "phlegm"). The techniques of Ayurveda allow you to take advantage of the natural healing capabilities of the human body and nature. The treatment includes: eliminating impurities, reducing symptoms, increasing resistance to disease, reducing worry and increasing harmony in the patient's life.

There is a downside, too. "When I was treating patients in remote villages of Maharashtra, it was tough for me to convince patients who expected a speedy recovery," shares Dr. Manoj. "It's an all-encompassing treatment which requires changes in diet, lifestyle and habits," he adds.


Prominent pharma companies
Himalaya
Zandu
Dabur
VICCO Laboratories
Charak
Vaidyanath
Emami Group
Dhootpapeshwar
Multani
Aimil
Scope of Ayurveda, today
According to Dr. K.K Sijoria, MS (Ayu), Deputy Medical Superintendent Tibbia Hospital, nearly 80 percent of India's population uses Ayurveda, either fully or combining it with allopathic diagnosis. Over the last two decades, due to an increase in lifestyle diseases, the awareness about the world's oldest medicine, which originated in India, has increased phenomenally around the globe.

Various terms have been used to describe Ayurveda - "alternative medicine", "holistic medicine", "herbal", and more. Moreover since it promotes the use of natural products like herbs, plants and output from animals rather than synthetically engineered molecules used in allopathy. It is considered less harmful to the body and is devoid of side effects.

Established in 2003, the Department of Ayurveda, Yoga & Naturopathy, Unani, Siddha and Homoeopathy (AYUSH) focuses on the development of education and research in the Indian fields of medicine.


"So far we have set up about 300 Ayurveda colleges, 2,000 hospitals, 13,000 dispensaries, 7,910 manufacturing units. The number is significantly larger than Unani, Sidha, Naturopathy and Homeopathy (other traditional medicines)," shares Dr. Manoj Nesari, Deputy Advisor, Dept. of AYUSH, Ministry of Health & Family Welfare, Government of India.


Entering the medical stream
You must have finished Class 10+2 Science (PCB) to enrol for BAMS (Bachelor of Ayurvedic Medicine & Surgery). Just like MBBS, the duration of BAMS is 5½ years (including one-year internship). Selection is through All-India and state-level Entrance Exams. In case of private colleges, the selection is through internal exams. The internship enables students to learn diagnosis techniques under the supervision of senior doctors in out patient departments of colleges or hospitals.

Since Ayurvedic texts are written in Sanskrit, every college offers Sanskrit as a second language in the first professional year. "We are taught to read, write and recite Ayurvedic texts in Sanskrit. Usually, teachers translate the text into English or other language," shares Swati, a third professional year students at Tibbia College.
Registration, a must
After obtaining a BAMS degree, it is compulsory for students to get registered at the respective state councils (under Indian Medical Central Council Act). If they want to practise across the country, the registration under Central Council of Indian Medicine (CCIM) is a must.
 
Further studies
In the last 50 years of development in the teaching and training of Ayurveda, 22 specialities have been developed. One could focus on the advance learning of a particular speciality by pursuing Master's of Medicine (MD-Ayu)/Master of Surgery (MS-Ayu).

 Ranjith Namboodri, a student at Government Ayurveda College, Thiruvananthapuram shares, "I took up MD in Kaya Chikitsa because it treats the body both internally and externally. You learn diagnosis and treatment of a variety of general diseases, such as skin disorders, diabetes, tuberculosis, rheumatoid arthritis and many other disorders." Besides MD, colleges offer two-year PG diploma programmes with various specialisations. However, an MD, improves your career prospects. PhD (Ayurveda) programmes are offered by Central Council for Research in
Practicals: A Thrilling experience!
Swati Yadav
Third year Ayurveda student,
Tibbia College
One of my practical classes turned into a refreshing party! In the scorching heat of summer, we were told to mix fruits like grapes, pomegranate, dates and tamarind, with water in a blender and left it for three hours. After shaking well for half an hour, we added sugar and salt. It was delicious! Post preparation, our teacher discussed the nutritive value and therapeutic use of the drink. A revealing fact, we learnt that this drink works best for alcohol addicts.
Ayurveda and Siddha (CCRAS), Tilak Ayurved Mahavidhyala, National Institute of Ayurveda (Jaipur & Jamnagar).

Exploring higher studies gives students an opportunity for research and implementation of new ideas.
Attractive stipend
Ayurvedic colleges offer stipends to all PG degree students. "MD/ MS students receive stipends worth Rs. 40,000 to 50,000 every month. We choose around 17 students through BHU entrance exam," reveals Dr. Reddy. The seats vary from university to university.
Specialisations in demand
Besides Kaya Chikitsa (Internal medicine), Panchakarma and Kshar Sutra have become popular. According to Dr. K.K Sijoria, MS (Ayu), Deputy Medical Superintendent Tibbia Hospital, "Kshar Sutra is extremely effective in the treatment of fistula or conditions which demand gradual removal of overgrown soft tissues like polyps, warts, non-healing chronic ulcers, sinuses and papillae." This Ayurvedic para-surgical intervention is done through a medicated thread. "In modern surgery, the doctors use antibiotics, pain killers. These antibiotics are immunomodulator, which eventually affect the immune system of the body," he asserts. 
 
Direct influence on pharma companies
Leading companies like Dabur, Zandu, Himalaya, Arya Vaidya Sala and Kottakkal have achieved significant growth in the last few years. The marketing strategies of major pharmaceutical firms have also drastically changed. "The products for bulk sales have gone up in a substantial scale in the past ten years. The highest point of growth occurred in 2002-03 due to an increased demand for Ayurveda products in the US – exports have shot up from 10% to 65%," says Harilal Madhavan, Postdoctoral Fellow in Pharmasud (Pharmaceutical programme) from National Research Agency, Paris. Uttar Pradesh and Kerala have the largest number of Ayurvedic pharmaceutical manufacturing units across the country. At these units, Research &Development mainly involves clinical research, process-related research and medicinal plant research.


Cashing in on medical tourism
International visitors are making beeline for natural Ayurvedic treatments in health resorts and spa centres in India, especially in Kerala, which has gained international attention for medical tourism. According to Dr. Sherly Rajagopal who works with Somatheeram, the world's first Ayurvedic resort in Kerala, "Most of our clientele is from Europe.
They prefer therapies for arthritis, paralysis, obesity, sinusitis, migraine, premature ageing, skin ailments, insomnia, high blood cholesterol and diabetes." Ayurvedic practitioners administer two-three hour treatments in cottages, in the picturesque resort.
Opportunities for Ayurvedic doctors
Hospitals/dispensaries: They can work as medical officer/doctor in government and private Ayurveda hospitals. Last year, Himachal State Commission recruited at least 540 Ayurvedic medical officers. This indicates the rise in demand for BAMS professionals.
Dr. Debashis Panda a Medical Officer with Central Government Health Scheme (CGHS), Wellness Centre, North Avenue in Central Delhi, applied to the central government service, took the exam conducted by UPSC and got through. "To excel, one must have thorough knowledge of old classics, new research, clinical research and a bit of allopathy knowledge," he shares.

Besides general Ayurveda hospitals, there are allopathic hospitals that have their own Ayurveda departments. They offer all basic Ayurvedic treatments as well as therapies such as panchakarma, Kshar Sutra and more.

Research/teaching: With advanced degrees like MD and PhD, an Ayurvedic doctor will qualify for supervisory/ research/teaching positions in Universities or institutes.
Clinic: One can start his/her own practice or open ones own retail shop of Ayurveda medicines. They can work with pharmaceutical companies engaged in Ayurvedic preparations.
Corporate units: A lot of pharmaceutical companies hire Ayurveda graduates to work as clinical researchers to supervise/monitor drug research. "The companies are highly rewarding. Unlike government jobs, no corporate firm can tolerate lackadaisical approach towards work," shares Dr. Sanandan Thapliyal, Manager Scientific Services, Himalaya Drug Company
Other avenues: You can improve job prospects in other avenues where the professional experience of Ayurveda doctor is required, through additional qualifications in areas like disaster management, clinical research, data management and hospital administration.
Salary talk
Entry-level salary in government hospitals ranges between Rs. 20,000 to 30,000. "I get Rs. 50,000 per month which is inclusive of house rent and other allowances," says Dr Panda. In pharmaceutical companies, MD graduates have an edge over BAMS graduates, as they can expect a pay package of between Rs. 30,000 and Rs. 50,000 from a prominent company.

On the other hand, the salary scale in spas, Ayurveda centres are relatively lower. "Fresher's can expect a salary between Rs. 10,000 to Rs. 15,000," informs Dr. Sherly. Running one's own clinic is more lucrative than many other jobs.


Adding new approach
What is genuinely required for intellectual growth of Ayurveda? The answer is research. "To cultivate research culture, we established e-journals as a platform for publication of research for medical practitioners, researchers, students," shares Dr. Rammesh Natu, Scientific Coordinator, who heads a journal at Ayurveda Rasayani.

What is the expected from writers? He explains "One must be able to flesh out clinical experiences with clinical data/ specific case histories of chronic and critical illness/recent in Ayurveda, new medicines and more."

National Institute of Ayurveda (NIA), Jaipur and Institute of Post-Graduate Teaching & Research in Ayurveda (IPGT & RA), Jamnagar have launched their own peer-reviewed journals which is a positive sign. But their reach is limited by the fact that online versions of these journals are not available.


Greater integration
Ayurveda as a field has progressed to great lengths from patient-centred treatment to higher vertical integration with pharmaceutical companies, Ayurvedic resort, spas, health centres and research institutes.

In terms of quality of education and research in Ayurveda, Dr. Nesari from AYUSH opines "Educational institutions have to be motivated to train students to develop standard methods of research and documentation skills."

The conscious effort taken by Ayurveda hospitals, wellness centres, pharmaceutical companies to promote the therapeutic aspects of Ayurveda as a system has surely made the medicine distinct in the healthcare market.
GET FAMILIAR WITH CORP CULTURE
Dr. Sanandan  Thapliyal
Manager Scientific Services, Himalaya Drug Company

Entering the leading pharmaceutical company
Scholarship from Himalaya gave me an edge over other students to interact with the company representatives who frequently visited the college OPD to inform about the latest initiatives. Various companies grant scholarships to deserving students. Himalaya offers financial aid to over 150 colleges – especially final year toppers. First topper (Jivaka) and second topper (Ayur Visharda) gets Rs. 10,000 & Rs. 7,500 respectively. Yet, another company, Aimil Pharmaceuticals grants a monthly scholarship of Rs. 1000 to first and second year toppers. I have also received it – in two years, I earned around Rs. 36,000.
 
Share with us your interview experience.
First stage: Checks your technical knowledge (Ayurvedic, modern medicine), personality test (communication skills, leadership competencies). Second stage: Delhi division head threw up questions related to pharmaceutical company (other typical interview question). Third stage: I was called to Bangalore headquarters for HR round followed by training.

The one-week training was like a journey towards corporate work culture. I trained in giving PPTs (power point presentation), taken out for rounds to R&D, production units. I met top officials and cleared my doubts – What are the procedures for purifying Ayurvedic drugs, clinical trials? Are we implementing the strategies made by WHO, Govt. of India? I was curious to know how these pharmaceutical companies develop, produce and market drugs. 
 
Do you think Ayurveda graduates should work with pharmaceuticals?
Himalaya products are exported to over 80 countries. The company needs good talent who can represent the company – produce, research and sell the product. For how long we should depend on allopathy pharmacies/doctors? They can never understand the basics of Ayurveda. Only an Ayurveda student can understand the utility. it si their duty to make their product socially and globally accepted. They can join R&D, regulatory, production, marketing department. There are BAMS graduates who work as Managers/Production Manager/Licence Authority Manager. But MDs (Ayur) have an edge over others.

Describe your profile at Himalaya.
I conduct CMEs (Continued Medical Education) in colleges, hospitals across the country. It is a platform to discuss burning issues (disorders, chronic diseases) and what the company is providing to combat the problem scientifically.
SETTING UP A CLINIC FROM SCRATCH
Dr. Hitendra Singh Gautam,
BAMS graduate, Tibbia College
"Starting your own set-up unleashes your creativity," feels Hitendra who left his pharmaceutical job of six months to open his own clinic. This proved to be a daunting experience, as he had to find a space, build a team, initiate business models, raise funding (bank loans) and develop marketing skills. There were several instances when his confidence fell. "You have to mitigate risk, keep your chin up and think positive when times are tough," he advises. 

He did all the leg work – from finding a three-room apartment with reasonable rent to making ads - posters, banners, pamphlets for newspapers and websites. He strategically conducted free check-up camps in Sai Temple (close to his clinic) where hundreds of devotees throng, every Thursday. It helped in market research; he discovered that 90% who came for consultation were elderly people suffering from diabetics and hyper tension.

He got his clinic registered under the trademark act and today, receives five to 10 patients a day. He has a five-member team and facilities include an operation theatre and two therapy rooms. The treatments include Ayurveda massages, purification, detoxification therapies for joint pains, paralysis, skin diseases, hyper acidity, shiro dhara therapy – for insomnia, hair fall and mental disorders and Kshar Sutra – thread surgery to combat haemorrhoids and more
TOP PG colleges

College Name

Place

National Institute of Ayurveda
Jaipur
IPGTR
Jamnagar
Banaras Hindu University
Banaras
Government Ayurveda College
Mumbai
Government Ayurveda College
Trivandrum
TOP BAMS Colleges

College Name

Place

Banaras Hindu University
Varanasi (UP), BHU
Ayurveda & Tibbia College
Delhi
Gujrata Ayurveda University
Gujarat
Rajasthan Ayurveda University
Rajasthan
GoRajiv Gandhi Health University
Karnataka
NT Ramrao health University
Andhra Pradesh
Government Ayurveda Colleges
Kerala
Podar Ayurved College
Maharashtra
Top Ayurvedic resorts in India

Resort Name

Place
Soomatheeram Beach Resort
Kerala
Manaltheeram Health Resort
Kerala
Hotel Swagath Holiday
Kerala
Hotel Aquaserene
Kerala
Club Mahindra Lakeview Resort
Kerala
Taj Holiday Village
Goa
Marriott Resort
Goa
Taj Malabar
Kerala