6 common mistakes to avoid in NEET 2020 preparations
6 common mistakes to avoid in NEET 2020 preparations - The effect of Coronavirus (COVID-19) has transformed the fast and furious world to a peaceful place to live. The sudden change across the nation and the world has been made due to COVID-19 lockdown, which has also affected most of the board as well as entrance examinations for admission to various courses. With more than 15.93 lakh candidates applying for the National Eligibility cum Entrance Test makes it one of the most sought-after and competitive entrance exams across India. The sudden lockdown has also affected student's NEET 2020 preparation during lockdown. Since, no offline coaching has bound them to prepare for NEET at home through online classes and self-study. Therefore, candidates are aiming to complete their preparation before time.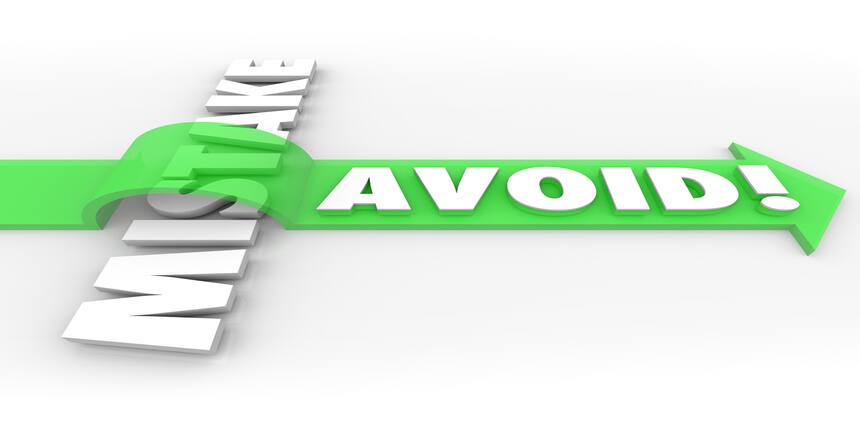 In this scenario, where most of the people across the nation are highly distressed and annoyed with the lockdown, these NEET 2020 aspirants are trying to utilize the opportunity to cope with their NEET revision. Notwithstanding, most of the students are still trying to find answers to the new NEET 2020 exam date, admit card release and more. With this positive attitude, it is also important for them to look at the mistakes which can be done unintentionally during NEET preparations. In conversation with few experts and toppers, it has been found that test takers somewhere make silly mistakes for which they have to pay in future with less NEET scores. Hence, to help aspiring NEET candidates, here is the article on 6 common mistakes to avoid in NEET 2020 preparations.
The article on 6 common mistakes one must avoid during NEET preparations will assist an applicant on where he/she goes wrong and can correct it later on. These six mistakes during NEET lockdown preparations have been considered after conversation with applications appearing for the entrance exam 2020-21. Interested candidates can read the article on 6 common mistakes to avoid in NEET 2020 preparations. It must be noted that NEET 2020 will be held in the last week of May for admission to 82,926 MBBS, 26,949 BDS, 52,720 AYUSH and 525 BVSc & AH seats.
Neglecting NCERT books - 6 common mistakes during preparation of NEET UG
All the experts and previous years toppers across the nation always advice future NEET aspirants to focus on NCERT books for best preparations. When asked about the best books for NEET to be considered during his preparations, Bhavik Bansal, NEET 2019 AIR 2 shared that, "Medical aspirants must consider NCERT as their Bhagavad Gita for NEET preparations." After completing the preparations, it becomes an absolute necessity for revision of NEET syllabus through NCERT for Physics, Chemistry and Biology.
As per the experts, most students try to refer to other books neglecting the main book. Saurabh Kumar, Academic Director of Vidyamandir Classes shared that, most of the questions asked in NEET entrance exam are from NCERT concepts and it will also give a proper conceptual clarity.
Procrastination of timetable - six mistakes to avoid in NEET preparations
In an interview with a female NEET aspirant from Begumpet (name cannot be revealed), she revealed her biggest stress in the lockdown period is the lack of sincerity. This has not been one case in the nation, many candidates make a timetable but do not follow it rigorously. Even during this lockdown period, when all the coaching classes are closed, students miss the studious environment which keeps them focused and in discipline.
However, one must clearly note the details that the number of NEET applicants in 2020 is 15,93,452, which is the highest in the past few years. Also, the total number of MBBS/BDS/AYUSH/BVSC & AH seats offered in respective colleges through NEET UG is around 1,63,150. With the data provided for NEET 2020 number of applicants vs number of seats, the rough competition can be seen.
Missing of studious atmosphere, lack of sincerity due to lockdown and other attitudes will cause trouble with NEET 2020 result. Therefore, it will be better for candidates to understand the competition level and start preparing to pursue their passion.
Ignorance for hard topics - Few common mistakes to avoid during NEET 2020 preparations
The lockdown period is the best time for candidates to prepare for NEET difficult topics, which were untouched. Most of experts in the webinars, seminars and other medium advice Class 12 aspirants to focus on revising NEET chapter-wise weightage topics. However, career counsellor cum psychologist based in Delhi suggests that test takers must keep a balance between NEET preparation for stronger and weaker sections. He says that while making a timetable, if someone wishes to dedicate more than 5 hours for weaker sections, then at least 2 hours of study should be given to strong areas as well, so that he/she remembers it.
Revision using notes - Common mistakes on how to prepare for NEET 2020
Subject experts from leading coaching institutes like Allen Kota, Resonance, Aakash Institute, Career Point among others suggests candidates to prepare notes for last minute NEET preparations. Even some of the centres provide special notes to candidates for better understanding and preparations, which they can use as last minute tips. In these days, where candidates are focusing on their NEET last minute preparation tips, the revision notes will help them to understand the concept with just one sentence instead of reading the complete syllabus. To know how to make NEET revision notes, click here.
Forgetting negative marking - Some common mistakes during NEET preparations
As per NEET exam pattern, 4 marks will be awarded for every correct response, and 1 mark will be deducted for an incorrect answer. Most of the students keep NEET negative marking in mind, while preparing. Since, these are the days, when aspirants would be preparing hard to crack NEET UG test. They would be taking tests using NEET question papers or previous years sample papers with responses. While taking the test, some students follow the proper exam pattern including duration, timings, and others.
However, during NEET preparations, the most important mistake one must avoid is not considering the negative marking. In a hurry of answering all the questions within the particular time limit students forget about the negative marking concept and this reduces the chances of scoring better marks in NEET exam. Whenever such a situation arises, it becomes important for candidates to stay calm and try to focus on the situation rather than providing unnecessary attention to the problem. This will happen due to practice, as it is well said by Aristotle, "For the things we have to learn before we can do them, we learn by doing them."
Don't be over/under confident - Most common mistakes during NEET preparations
In the list of 6 common mistakes to avoid in NEET 2020 preparations, this is one of the most commonly experienced mistakes every student makes. As per the psychologist, excess of everything is bad, even if it is NEET preparations. Preparations more than the capability leads to overconfidence, while no study during preparation of NEET UG occurs underconfidence in one's mind.
These are the six most common mistakes which must be avoided for better and smooth NEET preparation 2020. Hopefully, this will help candidates and their parents/guardians with better understanding. For more information on NEET preparations and latest medicine updates, stay updated to medicine.careers360.com.
Also Read:
Questions related to NEET
Showing 84259 out of 84259 Questions