AIIMS MBBS 2015 Cutoff- The Cutoff score of AIIMS MBBS 2015 entrance exam was based on factors such as availability of seats, number of applicants and difficulty level in the entrance examination. The Cutoff score of AIIMS entrance exam is the minimum qualifying marks secured by candidates to qualify the entrance test. AIIMS MBBS 2015 Cutoff is a predetermined minimum score required for admission to  MBBS course at 6 AIIMS like institutions including All India Institute of Medical Sciences, New Delhi. The AIIMS MBBS 2015 result has been declared on June 18 and the exam has been conducted on June 1, 2015. AIIMS however does not release any official cutoff, but candidates can check the important highlights about the cutoff in this article.

Also Read-
AIIMS MBBS 2018
AIIMS MBBS Important Dates 2018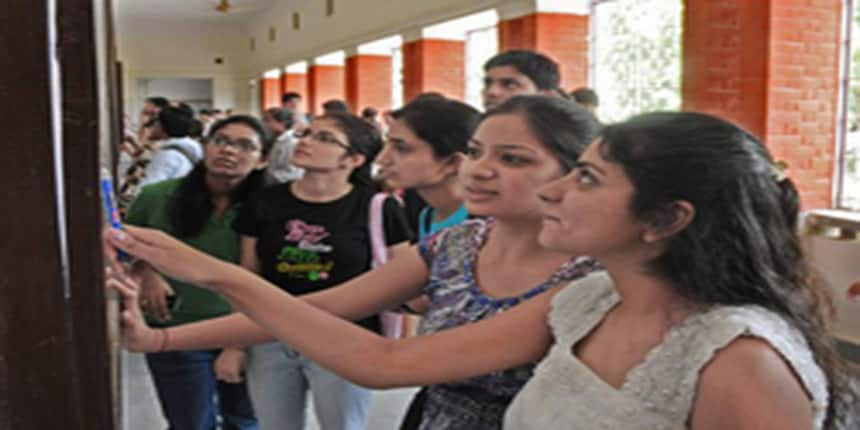 To check AIIMS MBBS 2016 Cut off: Click Here
Important Highlights of AIIMS MBBS 2015 Cutoff are mentioned below:
Candidates belonging from General category will be required to have 50% minimum marks in the entrance examination to qualify

Candidates belonging from OBC category must have a minimum 45% marks

SC/ST Categories candidates must have at least 40% minimum marks in the AIIMS MBBS 2015 Entrance Examination
As per the latest information from Ministry of Health & Family Welfare, OPH candidates must secure a minimum of 50% marks in case of General Category candidates, 45% for OBC & 40% for SC/ST candidates.


Candidates can check category wise AIIMS MBBS 2015 Cutoff Score from the table given below:
| | |
| --- | --- |
| Category | AIIMS MBBS 2015Cutoff |
| General including OPH belonging to General Category | 50% |
| OBC including OPH belonging to OBC Category | 45% |
| SC/ST including OPH belonging to SC/ST Category | 40% |
AIIMS MBBS 2015 examination has been held in two shifts and a normalization procedure has been used to determine percentile score corresponding to the above cut-offs. According to officials, the percentiles for the two shifts being dissimilar/unequal, the lower of the two will be the eligibility cut-off for that category for all candidates (i.e. both shifts).


For example if the 50% marks correspond to a Percentile score of 90 in Shift 1 and to a Percentile score of 88 in shift 2 and those equal to or above 88 Percentile (Percentile score of 100 to 88) in both shifts will become eligible in General Category. Similar method will be adopted for the other categories to determine eligibility cut-offs.
According to officials, AIIMS MBBS 2015 merit list will be based on AIIMS MBBS 2015 Cutoff. Candidates will be called for AIIMS MBBS 2015 Counselling based on their ranks in the merit list. Admission for 672 MBBS seats in 6 AIIMS like institutions including All India Institute of Medical Sciences, New Delhi, will be done on the basis of candidate's rank in AIIMS MBBS 2015 merit list.
According to the officials, six new AIIMS like institution will have intake of 100 students through AIIMS 2015 MBBS merit list. The six new AIIMS like institution are situated in Bhopal, Patna, Jodhpur, Rishikesh, Raipur and Bhubaneswar.
AIIMS MBBS 2015 Cutoff details are as follows:
The AIIMS MBBS 2015 Cutoff is determined by All India Institute of Medical Sciences, New Delhi

The AIIMS MBBS 2015 Cutoff helps candidates to know their chances of admissions for MBBS course in anyone of 7 AIIMS institutions in India
Stay tuned to medicine.careers360.com for more news and feature related to AIIMS MBBS 2015
Questions related to NEET
Showing 83667 out of 83667 Questions