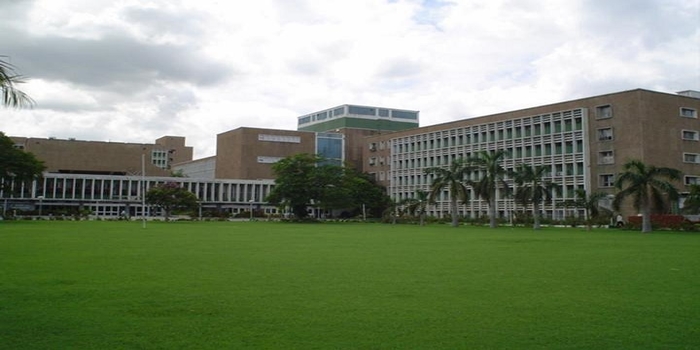 The All India Institute of Medical Sciences (AIIMS), New Delhi, has issued a notice dated May 6, 2018, as per which the AIIMS MBBS 2018 application will be reopened on March 8, 2018. According to the AIIMS MBBS conducting body, the application form is being reopened to allow all registered candidates who paid the application fees but could not submit their form on time, or were unable to make the necessary corrections within the original application window, to be able to finally conclude the required formalities. Such candidates will be able to complete the pending fields and make the corrections to their form till 5.00 PM on Monday, March 12, 2018.
Latest: [Download free Question Papers and Sample Paper of AIIMS MBBS, Click here]
The AIIMS MBBS application form had been originally opened on February 5 before closing on March 5, 2018. As mentioned in the notification, "Since despite SMS/emails, several candidates have not completed their Application Form or have not made such corrections, the competent authority has decided to give such applicants another chance...". AIIMS New Delhi has also clarified that, "...only those candidates who have submitted the fee but could not complete their remaining steps of Application Form" will be allowed to access the form "...between 08.03.2018 to 12.03.2018 (5.00 PM) to complete/correct such deficiencies in their Application Form".
MBBS Companion 2019
Your one-stop NEET,AIIMS,JIPMER Counselling pack with College Predictors, helpful E-books etc.
Know More
To read the AIIMS MBBS 2018 Notification, see the image below:
To login and submit the AIIMS MBBS 2018 Application Form, Click Here
All candidates who had registered for AIIMS MBBS 2018 and had concluded their fee payment will therefore be able to complete the application form in the new window and correct the necessary fields to ensure that their previous submission is not rejected. Apart from this, a separate AIIMS registration status and correction window will be opened on March 20, 2018, for all candidates who successfully submit the form.
AIIMS MBBS was officially notified on February 1, 2018, with new changes:
For the first time, the AIIMS MBBS entrance will be held on two exam dates - Saturday, May 26 and Sunday, May 27, 2018. Instead of two slots, the exam will be held in four slots across the two days this year.

From 2018 onwards, AIIMS MBBS will offer admissions to AIIMS Guntur and AIIMS Nagpur, taking the total number of AIIMS institutes to nine and the total number of MBBS seats on offer to 807.
Candidates interested in filling and submitting the AIIMS MBBS 2018 application form in the upcoming window should ensure they keep with them the required digital documents and carefully enter the information in all the required fields or their application may get rejected. The admit card of AIIMS MBBS 2018 for all successfully registered candidates will be released on May 10, 2018.