AIPMT 2015 Syllabus - The syllabus of AIPMT 2015 is based on Physics, Chemistry, Zoology and Botany topics of class 11 and 12. AIPMT 2015 syllabus is based on the topics and chapters taught in class 11 and 12 in CBSE as well as other board of higher secondary education. Candidates who are preparing for AIPMT 2015 entrance exam can download the official syllabus of AIPMT 2015 from the link given below. The exam booklet of AIPMT 2015 will have 180 questions of 720 marks from Physics, Chemistry Zoology and Botany subjects. AIPMT 2015 entrance will be conducted on July 25, 2015 for admission to 15% All India Quota in Government medical and dental colleges of India excluding Andhra Pradesh, Telangana and Jammu & Kashmir.
Related Post -
NEET 2019
NEET Eligibility Criteria 2019
NEET Application Form 2019
NEET Admit Card 2019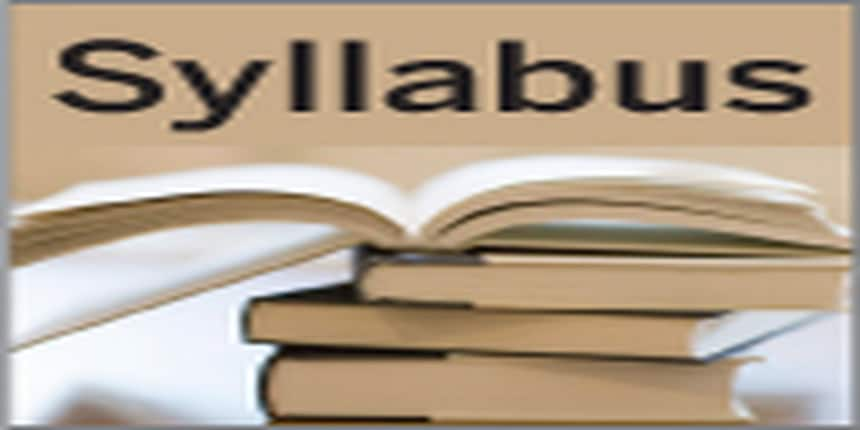 Talk to our expert counsellors for any doubts and queries related to the exam pattern, and preparation on AIPMT 2015 Exam Helpline at 011-40360360 
The question pattern of AIPMT 2015 will be based on the 10+2/HSC topics from Physics, Chemistry Zoology and Botany subjects. Check AIPMT 2015 syllabus from the table given below:


Click Here to Enroll for Study Material, Expert guidance for UG 2015 medical Entrance Preparation, Counseling and college selection.
PHYSICS
S.No.

CLASSXI

CLASSXII

1.

Physical world and measurement

Electrostatics

2.

Kinematics

Current Electricity

3.

Laws of Motion

Magnetic Effects of Current and Magnetism

 

4.

Work, Energy and Power

Electromagnetic Induction and Alternating Currents

5.

Motion of System of Particles and Rigid Body

Electromagnetic Waves

6.

Gravitation

Optics

7.

Properties of Bulk Matter

Dual Nature of Matter and Radiation

8.

Thermodynamics

Atoms and Nuclei

9.

Behaviour of Perfect Gas and Kinetic Theory

Electronic Devices

10.

Oscillations and Waves

 
CHEMISTRY
S.No.

CLASSXI

CLASSXII

1.

Some Basic Concepts of Chemistry

Solid State

2.

Structure of Atom

Solutions

3.

Classification of Elements and Periodicity in Properties

Electrochemistry

4.

Chemical Bonding and Molecular Structure

Chemical Kinetics

5.

States of Matter: Gases and Liquids

Surface Chemistry

6.

Thermodynamics

General Principles and Processes of Isolation of Elements

7.

Equilibrium

p- Block Elements

8.

Redox Reactions

d and f Block Elements

9.

Hydrogen

Coordination Compounds

10.

s-Block Element (Alkali and Alkaline earth metals)

 

Haloalkanes and Haloarenes

11.

Some p-Block Elements

Alcohols, Phenols and Ethers

12.

Organic Chemistry- Some Basic Principles and Techniques

 

Aldehydes, Ketones and Carboxylic Acids

13.

Hydrocarbons

Organic Compounds Containing Nitrogen

14.

Environmental Chemistry

Biomolecules

15.

 

Polymers

16.

 

Chemistry in Everyday Life
 BIOLOGY
| | | |
| --- | --- | --- |
| S.No. | CLASSXI | CLASSXII |
| 1. | Diversity in Living World | Reproduction |
| 2. | Structural Organisation in Animals and Plants | Genetics and Evolution |
| 3. | Cell Structure and Function | Biology and Human Welfare |
| 4. | Plant Physiology | Biotechnology and Its Applications |
| 5. | Human physiology | Ecology and environment |
Click Here for All UG Medical 2015 Exam alerts like news and updates related to sample papers, application forms, admit card, exam results, counselling and much more.

AIPMT 2015 entrance exam will be conducted tentatively in the first week of May 2015 for admission to approximately 3200 MBBS and 300 BDS seats at 130 Government Medical and 30 Dental Colleges of India, respectively. Candidates will be selected for 15% All India quota MBBS and BDS seats solely on the basis of rank allotted to them in the AIPMT 2015 result. The AIPMT 2015 merit list will be prepared only for those candidates who secure the qualifying marks in the entrance test. 
To Download AIPMT 2015 Syllabus – Click Here
*Disclaimer: The above information on this page is based on AIPMT 2014 information brochure.
Also read :-
Stay tuned to medicine.careers360.com for more news and feature related to AIPMT 2015
Questions related to NEET
Showing 83627 out of 83628 Questions