'As of now I am totally into revision mode.' says Dev Shah a NEET 2020 aspirant
'As of now I am totally into revision mode.' says Dev Shah a NEET 2020 aspirant - National Testing Agency (NTA) has postponed the NEET 2020, due to Coronavirus outbreak and lockdown situation across the country. The postponements of the exam events are done for the health safety of the NEET aspirants. Candidates unwantedly stucked at their home as this is the only solution given by health exports to cope up with the epidemic like COVID-19. Aspirants are trying to keep them away from any kind of mental stress but as per the psychiatrists, people may suffer with mental health issues due to lockdown and it seems to be true. Postponement of NEET 2020 is one of the major exam events, where more than 16.84 lakhs lakhs registered and many of the aspirants are in confusion and in panic. Students are not aware of which next step the National Testing Agency (NTA) is going to take regarding the NEET 2020 exam conduction. The Q&A platforms of social media are flooded with questions regarding the preparation measures students should take to avoid any kind of effect of COVID-19 over the NEET 2020 preparation.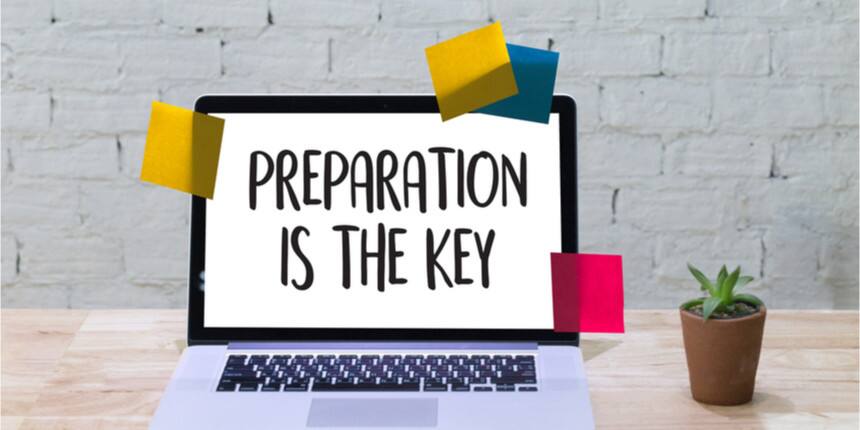 "Instead of worrying about what you cannot control, shift your energy to what you can create." as quoted by Roy T. Bennett. Worrying for any condition is not to give any solution instead that students have to see what positive they can get from this worse.
This pandemic and regular postponements of NEET events must have affected many of the students. Dev Shah is one of the aspirants who is going to appear for NEET 2020, after the lockdown. Careers360 team interacted with Dev regarding his preparation strategies especially in this lockdown situation where all the offline resources of studying can not be used. Aspirants can go through the article below to know how Dev Shah is taking this lockdown,whether this is an advantage for his preparation or it has some disadvantages.
Careers360 - Tell us something about yourself, education, background, family and others.
Dev Shah - Hello this is Dev Shah from Mumbai, recently I gave my board exams and now I have been preparing for my NEET exam.
Careers360 - What is your preparation strategy for NEET especially for the lockdown?
Dev Shah - Due to the ongoing crisis, the world is in the state of lockdown and as a NEET aspirant it gave all of us a bit more time to prepare well and I am utilising this time to become better at this exam.
Careers360 - Can you share your daily routine of NEET preparation?
Dev Shah - As a student my daily schedule is to first make a timetable of each day and stick to it, also implementing it regularly.
Careers360 - According to you, What are the advantages and disadvantages/challenges of lockdown in your NEET preparation?
Dev Shah - Of course as discussed earlier due to lockdown it gave me an advantage but for some students it can be a disadvantage too since they were well prepared already hence causing them a loss of time.
Careers360 - Are you attending any online classes for preparations?
Dev Shah - Yes, I used to attend online classes of Careers360 but as of now I am totally into revision mode and giving numerous mock tests.
Careers360 - What kind of stresses you are experiencing during lockdown and how are you dealing with it?
Dev Shah - The live interaction with the teachers is happening but not upto the mark. As of now, I want to keep myself away from any kind of stress as this can affect my NEET preparation.
Careers360 - How do you keep yourself motivated for your NEET preparation during this lockdown period?
Dev Shah - So as of today's time DOCTORS ARE CONSIDERED SOLDIERS so it keeps me motivated to work harder, I see myself serving the nation and mankind.
Careers360 - What are your views on the continuous postponements of exam related events?
Dev Shah - Considering the current situation I TOTALLY AGREE with the decision that has been taken by our government for postponing exams as this will help the students and people in the betterment of our nation.
Careers360 - As it can be seen in the current scenario that doctors are facing from certain sections of people and how they are brutally treated by the masses. How do you see it and how does it affect your determination?
Dev Shah - Yes I am aware about the situation that caused many public servants and doctors havoc and I am completely against the idea of doctors being violently hurt as their main motto was just for the betterment of the people, such evil behaviour must be charged with severe punishment.
Also read :-
Questions related to NEET
Showing 83588 out of 83589 Questions