Career in Public Health Education
Do you have the instinct to help and serve without getting sentimentally attached? If the answer is in the positive, go for a Master's in Public Health for a satisfying career. This article guides you on the requirements for getting into the public health education programme.

K Sudhakar Rao, an 81-year-old retired railway employee had undergone a colostomy (surgery) to treat his bowel cancer two years ago. While he is relieved from the cancer, he has to carry a bag for the purpose and the trouble of keeping it clean, the medication required and the feasibility of maintaining the same so that his health does not aggravate further is a task for him which is pretty expensive.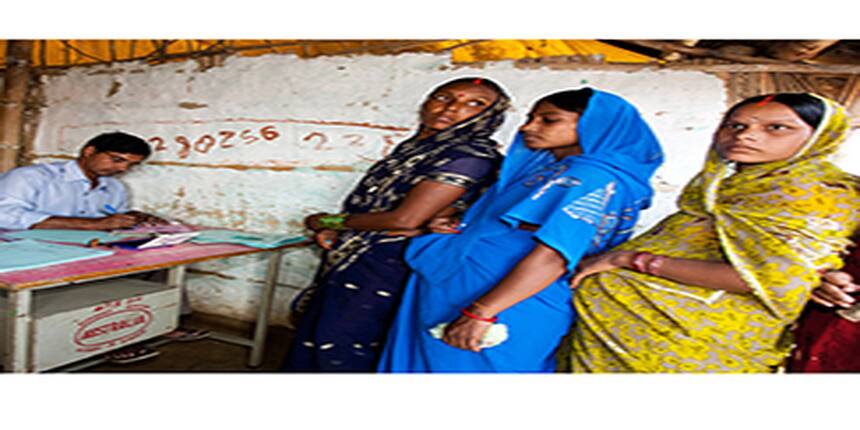 Rao believes that there should be a better way to manage the problem. To help people like Rao, a number of institutions in India now offer courses in Public Health. The demand for such professionals is huge keeping in mind the population of the country.
Public Health Education
A course in Public Health prepares students to positively influence the health of individuals and communities. Students develop skills in planning and implementing community-based strategies to prevent a wide variety of health problems to maintain healthy lifestyles.
The health and well-being of a community or a group of people in a particular geographical area depends on how well the public health workforce is working and the quality of work they are pertaining to on the ground. Now, the quality of work that the health work force is adhering to depends on the quality of education and training that they have received. "The scope of research in this profession is wide and it is up to the youth of today to use their capability and out of the box thinking to address the issues of the population in India today," says Dr. Rajiv Janardhanan, Director, Amity Institute of Public Health. "One needs to be open minded person with good observation to trigger innovation, which is frugal, economic and accessible in India," he added.
Modern public health practice requires multidisciplinary teams of public health workers and professionals including physicians specializing in public health, community medicine, or infectious disease; psychologists; epidemiologists; Assistant Medical Officers; public health nurses; mid-wives and many others.
Currently, the public health professionals trained in India can be classified in two different categories: (1) trained in core public health or specialized in some specific area of public health, (2) possessing medical or non-medical background before acquiring public health training.
Qualifications needed
Though public health professionals come from varying academic backgrounds, a Master's in Public Health (MPH) is the most appropriate educational credential for this field. An MPH degree usually covers courses in various public health specialities such as community health, environmental and occupational health, biostatistics, epidemiology, healthcare administration etc. There are many different degree programs for those interested in studying public health. Some of the programs include: Master of Public Health, Master of Health Administration, Master of Health Services Administration and Master of Science in Public Health. 
Eligibility
Depending on the nature of the course, medical graduates (MBBS), dental graduates (BDS), graduates of Ayurveda medicine, homeopathy and siddha, and graduates of four-year degree programs in veterinary/nursing sciences, Bachelor of Physiotherapy, Bachelor of Occupational Therapy can apply for a course in MPH.
Select institutions offering courses in Public Health include National Institute of Epidemiology (NIE - ICMR), Chennai; Indian Institute of Public Health (IIPH), PHFI, Gurugram; Indian Institute of Health Management Research (IIHMR), Jaipur; Amity Institute of Public Health (AIPH), Amity University, Noida; and All India Institute of Hygiene & Public Health (AIIH&PH), Kolkata.
Public Health professionals are dedicated to excellence in the practice of promoting individual, family, organisational, and community health. If you have the passion, Public Health is a surely a perfect career option for you. "Studying Master of Public Health from The Indian Institute of Public Health - Delhi is one of my best decisions. They have transformed me into a public health professional with strong knowledge base and great enthusiasm," Mohan Lata, a student of MPH, IIPH-Delhi rounds off.  
Stay tuned to medicine.careers360.com for more articles and interviews