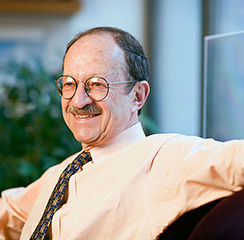 Careers360 interviews Prof. Harold Varmus, who was conferred the 1989 Nobel Prize for Physiology of Medicine along with J. Michael Bishop. Prof. Varmus shares his views on research and scientific developments. He also shares possible solution for getting an ideal balance between teaching and research in institutions.
Read the complete interview below.
Interview-
Careers360: Research in the field of medicine has largely focused on the issues related to the developed world, lesser on the developing world. Why is it so?
Prof. Varmus:  As far as governments are concerned, if they are to invest in science, then that is going to be for the people of their own country with tax payers' money. So, yes, in the US there has been very less investment in the diseases of the developing world. This has changed in the past 20 years or so, especially in India, as the distribution of diseases like those responsible for death in India is responsible for death in America like diabetes, heart diseases, cancers and several others. People in developing world are now living longer. You don't see children dying at the age of four from some infection as vaccination rate has gone up and people have a better style of living, but we still have a large number that is likely to get malaria or other infectious disease.   
Careers360: Indian doctors are burdened with a lot of work; be it teaching or treatment of patients and they get very little time for research. What is the way out?
Prof. Varmus: I know many Indian doctors who are very good in their work. And I think there is no need that the very doctor should be doing research. In my observation, India does not have a clear career development plan. The case is different in the US, which has a very clear plan as some people do not treat patients and do research while some do not do research.
Careers360: How can be scientific temper developed among the people? 
Prof. Varmus: In my own case, I got into research when I was 28 years old and in a certain way I learnt how exciting it is to make discoveries, to do experiments and that is something that does not occur very much in the Indian education system. You are given books, you are given facts and you learn about discoveries of the past. Every science book should pose questions about what we don't know, you should be able to answer questions posed by people and when they enquire on how you came to know about it, you should tell them about your research. So, the system has to change and it should encourage people to question.
Careers360: Medicine is one area which sees changes every other day, what should people associated with this field do to keep pace with latest developments?
Prof. Varmus: It is very important and depends from person-to-person. If we are talking about keeping abreast of latest developments in science, then there have been some very dramatic changes that allow people in poor countries to do science at the frontier. When we were students, we used to send our old journals off to poor countries by boats which was useless as you got 10-year-old books. Now, most of the publications are online but unfortunately you have to take a subscription for most of them. A few things are important for keeping people updated. One of them is the creation of a public digital library. About 30 percent of what is done in US has open access and there are many important journals like 'Public Library of Science', but the most recent development has been posting papers that have still not been reviewed, that have been a practice in Physics for over 25 years. Now in Medicine, people have started to put their papers online, it is called pre-press before the review is done. In this, the paper gets reviewed before the formal review and published in a conventional journal. 
Stay tuned to medicine.careers360.com for more articles and interviews