MBBS Curriculum - MCI President, Dr. Jayshree Mehta says, "Competency-based curriculum in the offing for MBBS"
MBBS Curriculum - Dr. Jayshree Mehta, President, Medical Council of India (MCI), in an interview with Careers360 reveals that the regulator is coming up with a new curriculum for MBBS from 2019. To find out about what is new in the MBBS curriculum read on.
Careers360: How do you view the present medical education scenario in the country?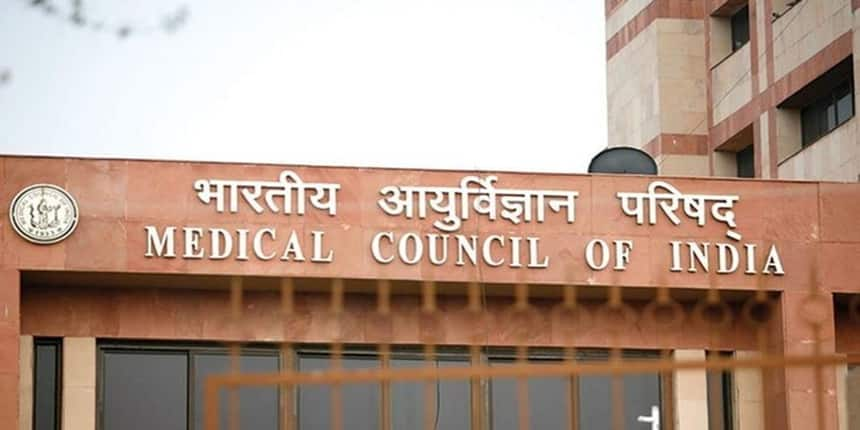 Dr. Mehta: Medical scenario in India as such is very good, because all the major surgeries and all major operations are being followed in our country. MCI is trying to train doctors at par with the international standards and for that we have created a new curriculum which is competency-based and taken up other changes which will definitely help to improve medical education. With government support it is a bit easier to go ahead and I see a bright future for medical education. Wherever our Indian doctors are, they are much in demand as they are doing excellent work. So now with the introduction of new technology and new knowledge, I am sure that the future will be very good.
Careers360: Do you think that the curriculum is as per the demands of the domain?
Dr. Mehta: We have created a competency-based curriculum where right from the beginning, students have to go to the hospital and then they have to learn communication which is very much required. The teachers are being trained how to teach with the help of new technology. I hope the new curriculum will come in 2019. And this curriculum was created after understanding the curriculum of various countries.
Careers360: How has NEET impacted medical education in the country?
Dr. Mehta: NEET was very much required. Before NEET, every State used to have its own test. The tests used to happen in the month of May or June and we cannot expect a student to go to so many states. It is also not economically viable for many. So, NEET was badly needed. With this one national level test, the standard of all the students can be judged together and also after the test, those who want to go out and those NRI students who want to study here, their merit can be judged.
Careers360: There were many complaints that frisking was too stringent for NEET, making students jittery?
Dr. Mehta: That much of frisking for NEET is not required, but of course, policing is required because young generation is very smart. If they got to cheat us, they will cheat us by any means. It should be done, but personal frisking of clothes and all should not be there. But again, this is with the CBSE and the state government.
Careers360: Do you think that there is a mismatch in the number of doctors in rural and urban areas?
Dr. Mehta: Actually, there is no mismatch because we are producing about 50,000 doctors. There should be proper geographical distribution in rural and urban areas. Of course, we need more doctors, but everybody wants to come to the city. If the State or the central government give them some more incentives and make it mandatory for them to work in rural areas, I am sure they will work. Also, doctors will work provided facilities are there in the rural centres. So, rural areas should have enough equipment for treating patients, for investigating the patient etc. Again, we have given permission to 13 to 14 new government medical colleges. We are increasing the number of postgraduate seats also.
Careers360: Most of the doctors are reluctant to serve in the rural and remote areas of the country. How can we address this issue?
Dr. Mehta: State governments should make it mandatory. Problems are bound to come because the demand and supply has to be equal. But the government as well as the Medical Council and even at the State-level are trying to find out ways and means by which this problem can be solved.
Careers360: The government has come up with a mandate that any college that completes three years has to start PG courses. What is your take on that?
Dr. Mehta: This mandate has come so that every medical college has to try and get more specialists. It is up to the State government to lure them and come up with more faculty. Nowadays, in government colleges, the pay scale is very good and so young people will definitely come and they will ultimately take the charge provided they are given a chance.
Careers360: Why is the fee so high for postgraduate courses?
Dr. Mehta: See, in government medical colleges, it is okay but in private medical college the scenario is awful, it's not only high, it's as high as one crore, two crore rupees. Again, MCI is not in the picture as far as the fee is concerned. There is a fee regulatory committee in the States, headed by the retired judge.
Careers360: Can we have regional, research-based postgraduate programmes?
Dr. Mehta: Be it the medical colleges or the field based research is good but unfortunately we are dealing with medical colleges only. Health department should think about it. They can start some courses, some research work and they can give credits to the hospital. Initiatives should start from the Health Department and the Centre with incentives being given and the private hospitals will follow.
Careers360: Why is it that the time taken for completing a course in medicine is much higher compared to other streams?
Dr. Mehta: That is a question of aptitude. If I have got the aptitude to go for medicine, then I will go. Again, we need to remember one thing that a doctor is a student for a life time. Sitting here, I cannot say that I know surgery, everyday there is something new. Another thing which is very important is that every human body is unique and for us every human body is one case. So, I keep on learning from my patient, I keep learning from my research, I keep learning about advances in technology. So, a doctor can never say that I have completed my studies. We are earning well. A doctor who is teaching in a college and is also popular, has less time for himself. Also, I disagree with this that a junior resident doesn't get money, they are getting around Rs. 40,000 to 50,000. An Assistant Professor is getting about Rs. 60,000 to 70,000. A professor is getting Rs. 1,25,000, senior professor is getting Rs 1,80,000. So, it's a way of life they have chosen.
That much of frisking for NEET is not required, but of course, policing is required because young generation is very smart. If they got to cheat us, they will cheat us by any means. It should be done, but personal frisking that's about clothes and all, should not be there
We have created a competency-based curriculum where right from the beginning, students have to go to the hospital and then they have to learn communication which is very much required. The teachers are being trained how to teach with the help of new technology