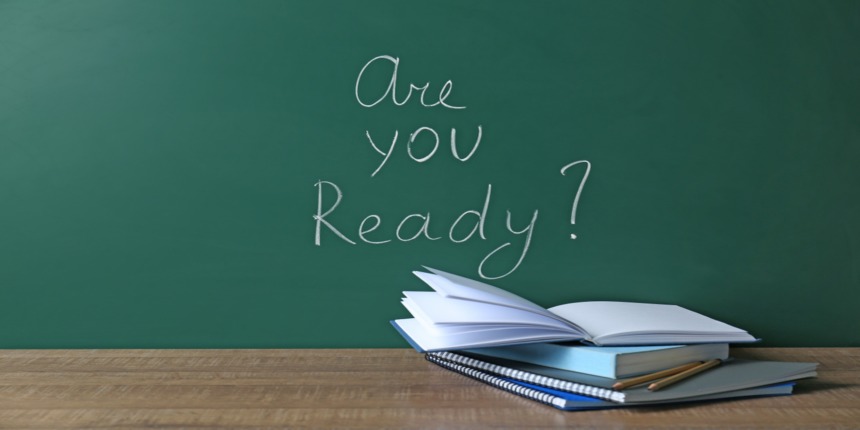 How to crack AIIMS MBBS 2019 without coaching: Preparing for AIIMS MBBS 2019, considered the toughest medical exam, can prove to be a formidable task.  To crack AIIMS MBBS 2019 preparing an ideal strategy and following it diligently can definitely lead you towards a MBBS seat in the country's towering medical institute, All India Institute of Medical Sciences. To realise this dream, a lot of candidates seek guidance from numerous coaching institutes that provide all the information, study material and sample test papers for a hefty fee. However, the preparation strategy boils down to self-preparation at the end of the day. It goes without saying that not all can afford to shell out big bucks for coaching and there are others who actively choose to opt out of such coaching institutes. The preparation largely depends on how well a candidate manages the preparation for AIIMS MBBS along with the overwhelming pressure of Class 12 board exams. It is difficult to find AIIMS MBBS 2019 preparation tips without coaching. Careers360 has brought to you a detailed strategy on how to crack AIIMS MBBS 2019 without coaching. All the interested candidates can learn how to qualify the exam with self-study without the burden of going to coaching institutes.   
Latest: [Download free Question Papers and Sample Paper of AIIMS MBBS, Click here]
MBBS Companion 2019
Your one-stop NEET,AIIMS,JIPMER Counselling pack with College Predictors, helpful E-books etc.
Know More
Latest: AIIMS MBBS Prospectus 2019 released - Click here to download
Final registration of  AIIMS MBBS application form has begun. Click here to apply.


Time distribution for AIIMS MBBS 2019 preparation without coaching
The first step in AIIMS MBBS 2019 preparation tips without coaching is to build a solid roadmap which a candidate needs to follow religiously. It is essential to keep weekly or monthly targets which are relatively easier to follow as compared to heading out  without a plan. The weekly targets has to be set wisely without bias towards favourite subject. Equal time must be distributed to every subject at the initial stage and more focus can be laid upon weak points later in the preparation. A comprehensive schedule can be prepared allocating equal number of days for each subject. Sticking to the schedule and finishing chapters as per the allocated timeline is a matter of discipline that has to be kept in check at every stage. If the syllabus is not spread out proportionately then it becomes difficult Without self-motivation and discipline it can be hard to crack AIIMS MBBS without coaching. " I never counted hours, I just set the topic that I have to complete in this week. If I am able to complete then it's okay .. otherwise i will put in extra hours to complete it" recounts Amulya Gupta ( AIIMS MBBS 2018, AIR 8) 
Make notes for AIIMS MBBS 2019 preparation without coaching
It is necessary for your AIIMS MBBS preparation without coaching to make extensive notes on each chapter from the NCERT text books. Most of the questions in AIIMS MBBS are taken up from the NCERT, therefore candidates need to have to learn each of the chapters line by line. This kind of learning will be assisted only with making extensive notes. It is a systematic approach towards studies as there are minute details that can be picked by the examiner. Making notes also helps in revision in later period of AIIMS MBBS preparation without coaching.  Summarizing the topics and jotting down flow charts, tables and important points for quick revision. Practicing diagrams also helps in understanding various components that are involved to have better understanding. "You can try making a formula copy in a week or two and in the subsequent days you have to revise it again and again so that the formulae are thoroughly instilled in your memory and you can apply them" suggest Manish Mulchandani ( AIR 3 , AIIMS MBBS 2017) 
How to crack AIIMS MBBS without coaching- Practice Mock test
AIIMS MBBS 2019 is a computer-based test (CBT) therefore it is important that you become accustomed to the format before appearing for the examination. There are various exam test series available online. Concentration on a CBT can be a difficult for students therefore it is highly recommended to take mock tests online. Candidate can enroll in one such test series and take mock tests to practice the method of solving questions in online format. For the ease of the aspirants, a virtual calculator is also provided to do all kind of calculations. Practising through these mock tests also allows to widen the knowledge base. Mock test makes you aware of every possible type of question for a every topic. Attempting such mock tests will help you identify the mistakes and weak areas which can be rectified. 
Seek advice for AIIMS MBBS 2019 preparation without coaching
With the overwhelming pressure of Class 12 board examinations, preparing for AIIMS MBBS 2019 can seem like a daunting task. This can have negative effects on an aspirant both emotionally and mentally. It is advisable to keep in touch with teachers and mentors who can be reached out at times of confusion and self-doubt. Talking to parents and friends can also be motivating and can help in boosting morale. During preparation of the syllabus, actively seeking clarification on difficult topics and concepts is highly advisable. It is necessary to clear doubts right away to avoid any kind of misconception. 
How to crack AIIMS MBBS without coaching - Take regular breaks
Due to the vast syllabus and time constraints, candidates tend to over-work and exhaust their energy in one go which brings down the overall preparation of AIIMS MBBS 2019.               
Mulchandani explains "Basically the stress goes on increasing as the examination approaches. You should not spend your entire 24 hours in studying…you have to spend some time in recreational activities but you have to be cautious that these activities do not divert you from your studies". The study schedule should have proper time distribution which spares you break time at regular intervals. Try to the steam off a little once in a while which can help you to keep your mind and body healthy. For sustained efforts in the study plan, it is essential to maintain good health. A tired mind and body can be problematic in the longer run.