How to prepare for NEET 2020 during lockdown?
How to prepare for NEET 2020 during lockdown? - With the announcement of nationwide lockdown for 21 days, medical aspirants must be juggling for answers to 'How to prepare for NEET 2020 during lockdown?'. Since now candidates have to spend their time sitting at home, it is advised that they indulge themselves in creative ways of learning. NEET preparation tips during lockdown are something candidates must be aware of. All the do's and don'ts pertaining to the preparations for NEET 2020 must be kept in mind and adhered to. A lot of midnight lamps need to be burnt and candidates need to continue striving hard while their NEET preparations 2020. NTA has scheduled the examination of NEET 2020 on September 13, in pen-paper based mode to be held in 155 cities. For more details on How to prepare for NEET 2020 during a lockdown, aspirants can check the article that follows.
Read more:-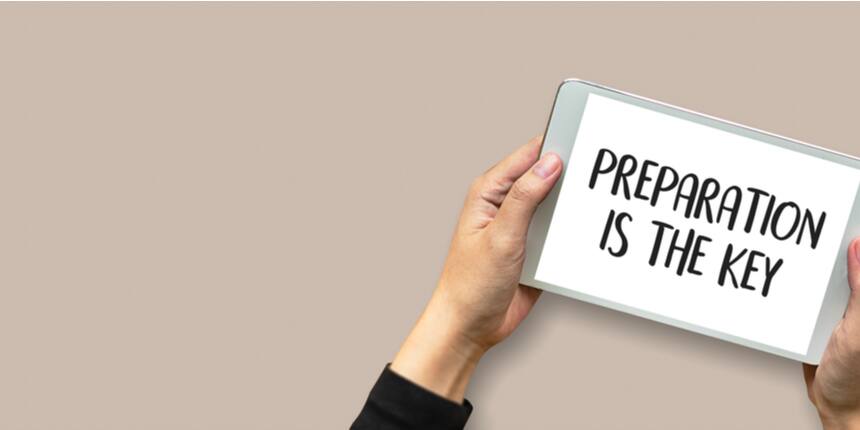 NEET 2020 preparation tips during a lockdown
When facing lockdown and have no other option than staying in the four walls of your home, candidate's can actually invest the creativity of their brain and think for a lot more ideas on how to prepare for NEET 2020 during lockdown? To help find answers to this dilemma certain suggestions are provided in the points that follow.
Take time and revise - This is the best time where candidates can sit back, relax and complete their revisions. There is too much silence around which means it is a great time for candidates to concentrate on their studies.

Do not indulge yourself too much in current affairs - Knowledge about what is happening across the globe but not at the sake of the one-time opportunity to qualify NEET 2020. Candidate's must be updated about what is going on around them but this must not hamper their preparations for NEET 2020 during lockdown.

Make videos on topics that might be of interest - If candidates feel that there is a certain topic which in other ways is difficult to understand but they have a trick for the same, they must share with others. There are many more like them trying to find the right way of learning and understanding NEET syllabus, if they can and they want to, they can upload their videos on tricks and tips to help their fellow mates.

Take care of your health and hygiene - Candidates must make sure that they themselves and their surroundings are absolutely clean and fresh. They must take proper care of their diet and health. This is for sure not the best time to fall sick and get pampered. This opportunity of qualifying the entrance examination by scoring NEET cutoff 2020 must not be lost.
Upcoming events of NEET 2020 during lockdown
As announced the lockdown is of 21 days and as per NEET 2020 important dates, the authorities will release the admit card of NEET on March 27. NEET hall ticket 2020 is an important document which allows candidates to enter the examination centre and has multiple significant uses. Thus, candidates must keep an eye on all the happenings and especially on the official website (ntaneet.nic.in).
NEET 2020 helpline numbers
With the sudden outbreak of Coronavirus (COVID-19), and postponement news doing rounds on various social networking sites there is a lot of confusion among NEET aspirants. To help candidates with this the authorities have provided five helpline numbers on which candidates can text and get their queries resolved. They are as mentioned below:
8700028512

8178359845

9650173668

9599676953

8882356803
Questions related to NEET
Showing 102593 out of 102593 Questions