How to prepare for NEET 2021 amidst Coronavirus (COVID-19)
How to prepare for NEET 2021 amidst Coronavirus (COVID-19) - National Testing Agency (NTA) has released the exam date to conduct NEET 2021 on August 1 for all registered candidates. Earlier it was expected that we will be COVID free by this year but India is experiencing the second wave of COVID. The number of cases of COVID second wave is increasing rapidly, which again puts all aspirants under stress. Medical aspirants across the globe must be wondering how to prepare for NEET 2021 in Coronavirus (COVID-19). Since moving out of houses is being restricted candidates must be looking for creative ideas to prepare for NEET 2021 at home.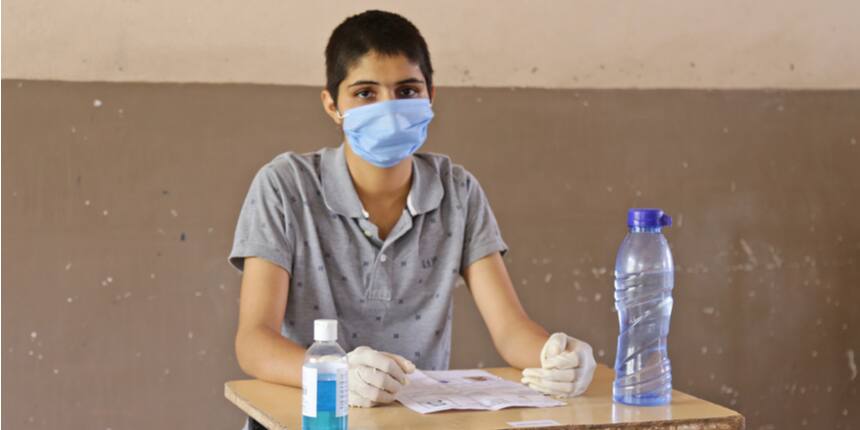 The single national level medical entrance examination is very competitive and is a one-time opportunity for medical aspirants to get a seat in the college of their choice. One-time opportunity because NEET is conducted once a year and will be the basis for admission to 83,075 MBBS, 26,949 BDS, 52,720 AYUSH, 525 BVSc, and AH seats. Medical aspirants can check this article titled 'How to prepare for NEET 2021 amidst Coronavirus (COVID-19)' for all tips and tricks they are looking for.
NEET 2021 preparation tips amidst Coronavirus (COVID-19)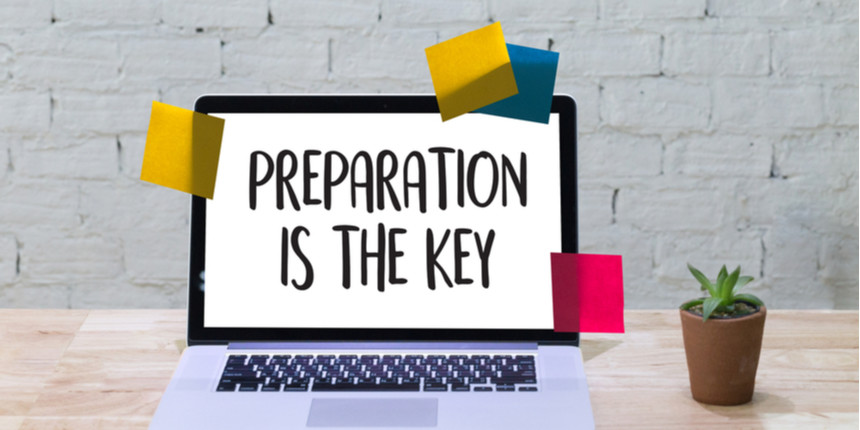 Due to the increasing number of COVID cases, in the coming days situations might worsen where the restriction on moving out of the houses might become more stringent. In such circumstances, candidates might have no clue as to how to prepare for NEET 2021 amidst Coronavirus (COVID-19). For answers to all such queries candidates can check the points that follow:
Look for engaging and informative youtube videos - Since candidates will be at home and their coachings might get canceled they should look for videos on youtube of people who give online classes or on topics related to their NEET syllabus

Make DIYs to understand your topics - To make study interesting medical aspirants can also take up DIY projects on their own on topics that are related to their examination of NEET. This will keep them entertained as well as they will be able to memorize that subjects well

Engage in discussions with your siblings (if any) - If candidates have siblings or for that matter any other person of intellect in their family who has a significant amount of knowledge on their topics, they should engage in healthy and productive discussions with them. By doing this they will attain a lot more clarity on their topics and weaknesses

Take enough rest and a balanced diet - Medical aspirants should make sure that their health is absolutely fine. Failing to do this might have serious repercussions as they might have to drop out this year. All their preparations might go in vain.
NEET preparation tips 2021 amidst COVID-19 - What should not be done?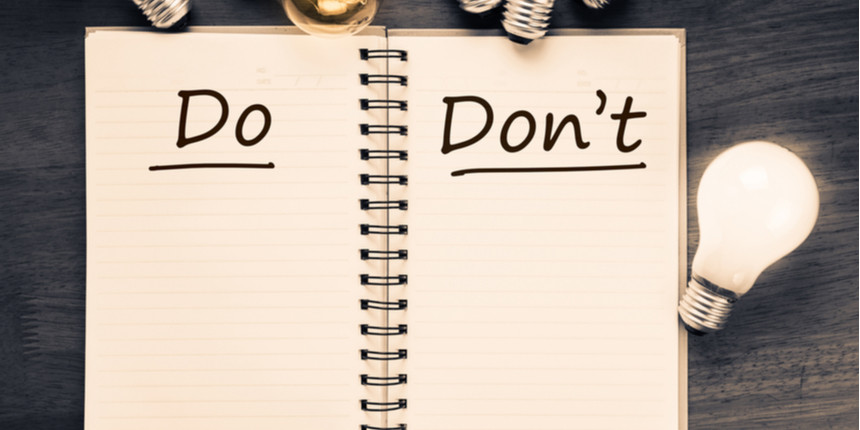 Since candidates will now be doing most of their preparation from home it is essential that they keep in mind certain things doing which might hamper their preparations for NEET 2021. These have been mentioned in the points below:
Do not waste your time - It is strongly advised that the duration spent at home is not wasted in playing online games or enjoying leisure time on social networking sites. Aspirants must make sure that if they use these devices it is only for educational purposes

Candidates must not adapt a relaxant attitude - Since candidates will be spending most of their time at home they must not adapt a carefree attitude instead they should seize every opportunity they get to boost their NEET 2021 preparations amidst the outbreak of Coronavirus

Do not become a trouble for your parents - In such situations parents are already facing trouble due to the global scenario and are equally worried about the examination. On top of this if they find candidates not serious about the exam their mental pressure might double. So, it is advised that aspirants do not give them any additional pressure
NEET 2021 preparation amidst COVID - Advantages
There are many high-yielding advantages of online NEET preparation. These are as follows:
Candidates can study in the comfort space of their own houses.

An increase in engagement between students, teachers, and parents can be seen during the NEET 2021 preparation amidst COVID.

Online classes also help bring in a lot more transparency, which was not there earlier.

Another advantage of NEET 2021 online preparation due to COVID is that candidates who were earlier hesitant in asking questions in a classroom environment are now easily able to raise their queries through live chat.

Also, due to online NEET 2021 preparation classes, candidates do not require to travel long distances to reach their coaching institutes, which saves more time that aspirants can utilize in their preparation.
What can be learned from the current situation of Coronavirus (COVID-19)?

With the rapid increase in COVID cases, what medical aspirants need to note is that all are being advised to stay at home except healthcare professionals. They are working day and night to cure patients and improve the situation. A lesson here for medical aspirants is that they should be prepared to serve the people in a similar manner if need be in the future. The spread of diseases such as COVID-19, are always uninformed and uninvited and in dire circumstances the only people a country relies upon is its healthcare professionals. They are then Gods in human form to the nations. Therefore, it is advised that the day a person decides that he/she wishes to enter the field of medicine they should be prepared to go through the worst situation with a smile and encouraging words.
Also Read:
Frequently Asked Question (FAQs) - How to prepare for NEET 2021 amidst Coronavirus (COVID-19)
Questions related to NEET
Showing 103118 out of 103118 Questions