"I get more time for self study during lockdown" says Ashish Kumar, NEET 2020 aspirant
"I get more time for self study during lockdown" says Ashish Kumar, NEET 2020 aspirant - Since, the nation is going through lockdown due to Coronavirus (COVID-19) pandemic, the NEET applicants are fortunate enough to get more opportunity to practice for the exam. National Eligibility cum Entrance Test exam is conducted for admission to 82,926 MBBS, 26,949 BDS, 52,720 AYUSH and 525 BVSc & AH seats. NEET 2020 which was to be held on May 3, has been postponed till the last week of May. The postponement of NEET UG exam can be a turning point of NEET 2020 preparations for aspiring candidates. Similarly Ashish Kumar, a NEET 2020 aspirant is not leaving any stone unturned during his preparations. In this lockdown 2.0 period, Ashish is taking online coaching from learn.careers360.com.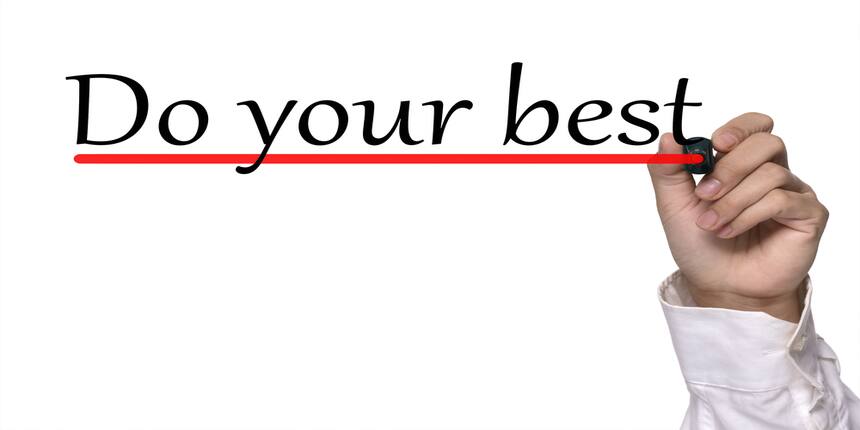 In the pandemic and regular postponements, where amongst 15.93 lakh aspirants are in a bewildered situation, Kumar is taking this in a positive manner and trying to revise as many NEET syllabus as he can. Careers360 had a conversation with Ashish Kumar about his NEET 2020 preparation during the lockdown period where no offline coaching can be done. Read the article on students review on how to prepare for NEET 2020 preparations during lockdown, where he shares his preparation strategy, daily routine, online classes merit and demerits and more.
Read the extract on students speak on NEET UG preparation during lockdown
Question: Tell us something about yourself, education, background, family and others.
Ashish Kumar: I am a NEET aspirant appearing for the academic session 2020-21. I have completed my board exams. Now I am preparing hard for the entrance examination for admission to MBBS.
Question: What is your preparation strategy for NEET especially for the lockdown?
Ashish Kumar: I have bought the plan of learn.careers360 for my preparations and I am doing my best to revise and follow up everything.
Question: Can you share your daily routine of NEET preparation?
Ashish Kumar: As per my daily routine, I prepare for NEET 2020 during lockdown in morning and evening for five to six hours. However, rest is also important, therefore I try to take rest in the afternoon.
Question: According to you, What are the advantages and disadvantages/challenges of lockdown in your NEET preparation?
Ashish Kumar: What I feel that advantage during NEET lockdown preparation is that we get time to self-study. While, if I talk about demerit then this delay in the entrance exam is making me more and more curious. Not just me, even my friends appearing for the exam are getting anxious to know the exact NEET 2020 exam date.
Question: Are you attending any online classes for preparations?
Ashish Kumar: Since I mentioned above, I bought the Careers360 Learn plan, so this is the only classes I am taking as of now. And I believe in self-study rather than coaching classes. I am confident on my self-study and wish to get best output.
Question: What kind of stresses you are experiencing during lockdown and how are you dealing with it?
Ashish Kumar - I am more dealing with mental stress in NEET preparations during lockdown. The entire day my only routine is to be at home and studying without even going out of my home, which is a tireful activity for my brain.
Question: How do you keep yourself motivated for your NEET preparation during this lockdown period?
Ashish Kumar: I know the situation of Coronavirus is very critical across the world. And everyone needs to be aware, be at home and follow the guidelines specified by the Indian government. Therefore to keep myself motivated during NEET preparation during lockdown 2.0, I love listening to music, which soothes the heart.
Question: What are your views on the continuous postponements of exam related events?
Ashish Kumar: Thinking positively in this situation, I am trying to revise as much as I can do that it strengthens my weak areas in the syllabus. Since NEET exam pattern has negative marking so keeping that in mind I am trying to practice more and more.
Question: As it can be seen in the current scenario that doctors are facing from certain sections of people and how they are brutally treated by the masses. How do you see it and how does it affect your determination?
Ashish Kumar: Yes, I am deeply hurt with the misbehaving attitude towards our life savers. But I believe it is good to treat everyone with compassion. And more than that, becoming a doctor will be like dream come true and that makes me more dedicated towards my passion.
Questions related to NEET
Showing 102088 out of 102088 Questions