'I have more time to revise and exercise' - says Alfie Peedikayil, NEET 2020 aspirant
'I have more time to revise and exercise' - says Alfie Peedikayil, NEET 2020 aspirant - Due to the increasing effect of Coronavirus across the country, the NEET 2020 has been postponed by NTA till further notice. The only possible suggestion given by the health experts to follow the rules of lockdown and stay at home. The regular postponements in the events of NEET 2020 is affecting the mindset of aspirants. There are lots of students who have prepared themselves for the exam for May only but this could make them lethargic and it might cost high for aspirants NEET 2020 preparation.Candidates must note that NEET is a single medical entrance exam for granting admission to undergraduate medical courses, which shows how important this exam is. Lockdown is a crucial time for NEET preparation 2020, if aspirants can use this lockdown situation in a positive way they can revise and prepare well for the exam.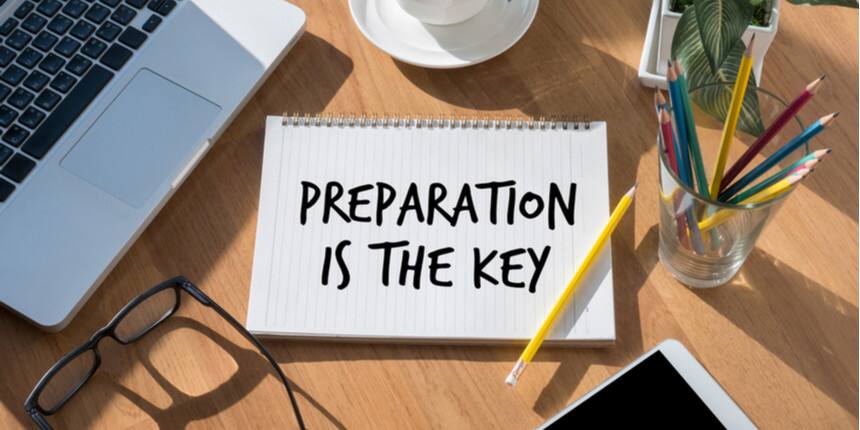 Among millions of NEET aspirants, Careers360 contacted one of the NEET aspirants Alfie Peedikayil. Alfie is appearing for NEET second time as he appeared previously also. Candidates can go through the article to know what the new strategies he had made, what are the changes in the preparation style, compared to earlier.
Careers360 - Tell us something about yourself, education, background, family and others.
Alfie - My name is Alfie, I'm a Neet repeater, trying for MBBS, I stay with my parents and my sibling in Bangalore
Careers360 - What is your preparation strategy for NEET especially for the lockdown?
Alfie - Biology is easy and Physics easier than Chemistry, so I've studied Biology thoroughly and Physics and Chemistry. I solve questions for difficult parts.
Careers360 - Can you share your daily routine of NEET preparation?
Alfie - I like to study late at night, I study from 11 pm to 5.30 am, sleep during morning, and study some more in the evening.
Careers360 - According to you, What are the advantages and disadvantages/challenges of lockdown in your NEET preparation?
Alfie -The advantage is I have more time to revise and understand and its disadvantage is postponing the exam, I have no peace of mind.
Careers360 - Are you attending any online classes for preparations?
Alfie - Yes I am attending Careers360's Neet class. I signed up for it and I am in regular contact with the subject matter experts there. I take online classes from them and get my queries resolved.
Careers360 - What kind of stresses you are experiencing during lockdown and how are you dealing with it?
Alfie - Not much stress, I have access to the internet and have books, so I can refer to anything. Also, I have access to ask doubts from Careers360's subject matter experts, this I can do at any time of the day and they are always available to help me out in the same and boost my NEET 2020 preparations.
Careers360 - How do you keep yourself motivated for your NEET preparation during this lockdown period?
Alfie - I think about my future or listen to songs and get motivated. This way Alfie keeps himself motivated while preparing for NEET 2020.
Careers360 - What are your views on the continuous postponements of exam related events?
Alfie - 'It is for our safety' says Alfie understanding the current scenario. He believes that all that the government is doing is for us and it is in every way benefitting his NEET 2020 preparation.
Careers360 - As it can be seen in the current scenario that doctors are facing from certain sections of people and how they are brutally treated by the masses. How do you see it and how does it affect your determination?
Alfie - Uneducated people always do harm and spread rumors, they are poisonous to the greater community, it does not affect my determination only increases it. Alfie is very dedicated and committed towards his goal. He feels that nothing can break his confidence.
Questions related to NEET
Showing 102087 out of 102087 Questions