"I miss studious coaching atmosphere during my NEET preparation at home" says NEET 2020 test taker, Sahaja
"I miss studious coaching atmosphere during my NEET preparation at home" says NEET 2020 test taker, Sahaja - National Eligibility cum Entrance Test - NEET undergraduate exam has been postponed due to Coronavirus (COVID-19) lockdown. The action of procrastination of NEET 2020 exam due to lockdown has put registered applicants in dilemma. Students are being agitated and trying to revise for NEET 2020 as much as they can. Sahaja, NEET UG applicant for the year 2020, is also anxious of the new NEET exam date, but is taking this postponement in a positive manner. She took coaching from Allen for two years and now studying at home for NEET 2020 entrance exam.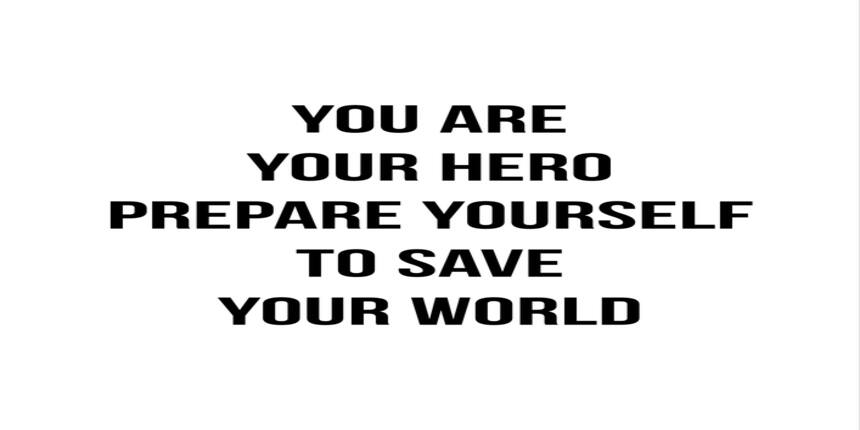 In her interview with Careers360 Sahaja shared that she experienced a lack of sincerity in her daily routine during NEET lockdown preparation. Sahaja misses the positive and studious atmosphere of offline coaching classes. Unable to complete the set daily routine during lockdown NEET preparations is being a stress for her. However, with these problems, she is motivated and has a positive approach towards NEET 2020 preparations during lockdown. Read the interview of Sahaja on how to prepare for NEET UG 2020 during lockdown mentioning her strategy, daily routine, merits as well as demerits and other details.
Read the extract of interview on how to prepare for NEET 2020 during lockdown by Sahaja.
Question: Tell us something about yourself, education, background, family and others.
Sahaja: Basically I have studied in Hyderabad Public School, Begumpet and I have just shifted to Ahmedabad. I joined Allen and have been there for two years. I have appeared for the Class 12 examination. My father and mother are bankers by profession.
Question: What is your preparation strategy for NEET especially for the lockdown?
Sahaja: Genuinely, I have proper strategy. I am just doing whatever I feel is important for me to revise and study. I am just working on the chapters which I feel is appropriate to revise and can help in strengthening my weaker sections.
Question: Can you share your daily routine of NEET preparation?
Sahaja: I just think of a daily routine but sometimes I cope up with it, and sometimes I cannot. So, in the current scenario, I am trying to work on my weak areas.
Question: According to you, What are the advantages and disadvantages/challenges of lockdown in your NEET preparation?
Sahaja: In my opinion, the advantage is I can give more time to my NEET preparation during lockdown. I am thinking positively. And while going to coaching classes, you have a proper studious scenario which I miss during my NEET preparations at home, which brings lack of sincerity in preparations from my side.
Question: Are you attending any online classes for preparations?
Sahaja: Not exactly. I actually thought of taking some online NEET preparation classes during lockdown. When I decided to take some classes, I had my board practicals and exams and I really wanted to focus on it. Now, I am just doing self-study for NEET 2020 lockdown preparations.
Question: What kind of stresses you are experiencing during lockdown and how are you dealing with it?
Sahaja: I cannot complete the task which I give myself everyday during NEET preparations in lockdown. That is the biggest stress I am facing. I am thinking of going for online classes and get some guidance as well from experienced people in the field so that they can help me out with this stress on how to prepare for NEET during lockdown.
Question: How do you keep yourself motivated for your NEET preparation during this lockdown period?
Sahaja: Whenever I feel comfortable between my lockdown 2.0 NEET preparations 2020, I watch web series episodes, which relaxes my mind. Then I again sit back on the task on how to prepare for NEET during lockdown 2.0. And even my parents keep me more motivated. I truly believe that the problem being in a rat race is that, even if you win, you are still a rat.
Question: What are your views on the continuous postponements of NEET exam related events?
Sahaja: It gives me a bit of relaxation that now the NEET 2020 exam will not be happening in a few days. So that gives me peace. I have a positive approach towards the postponement of NEET admit card 2020 and exam.
Question: As it can be seen in the current scenario that doctors are facing from certain sections of people and how they are brutally treated by the masses. How do you see it and how does it affect your determination?
Sahaja: More than me, it affects my mother. But she always tells me that you have to be at that position and I guess the trust my parents have in me is the biggest motivation. It makes me feel that maybe I can give it a better shot. Being in the medicine field makes me feel happy and I feel that it is my path.
Questions related to NEET
Showing 83627 out of 83628 Questions