'I try to keep my mind fresh and always think positive.' says Gayathri Devadasan a NEET 2020 aspirant
'I try to keep my mind fresh and always think positive.' says Gayathri Devadasan a NEET 2020 aspirant - These are crucial times where at certain stage all aspirants are getting depressed due to lockdown. Thus, it is important for them to know the preparation strategy of other candidates for NEET 2020 which will help them boost up. NEET is a national level medical entrance examination for admission to undergraduate courses. As the description suggests, the exam is one of the most popular and sought after examinations in the field of medicine. Aspirants should keep their scale really up by following all the NEET 2020 preparation tips. For assistance to candidates in the same Careers360 bring to you the extract of our conversation on preparations during lockdown with Gayathri Devadasan, a NEET 2020 aspirant.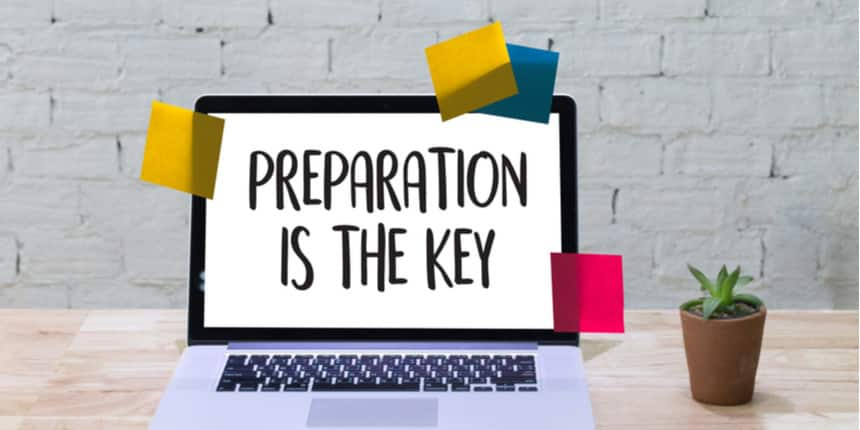 Careers360 - Tell us something about yourself, education, background, family and others.
Answer - I am Gayathri Devadasan from Kumbakonam, Thanjavur district. My father S. Devadasan has done (BA) in Economics and my mother M.Pushpa has done M.Com, currently they are both working in private companies. I am awaiting my class 12 results. I have done my 10th from Kumbakonam, however, since 2018 I live with my guardians in Palayamkottai, Tirunelveli. I stay here for my higher studies and preparation for NEET 2020. I have had this aim of becoming a doctor since class 1 and I believe by keeping calm, silence and studying hard I can achieve this goal.
Careers360 - What is your preparation strategy for NEET especially for the lockdown?
Answer - Gayathri considers herself to be lucky that she is taking Careers360 online coaching where she can directly talk to the tutors for any kind of help any time. She says, 'due to this lockdown there is no online coaching available but I am preparing for NEET 2020 daily 8-10 hours.' However, Gayathri also feels that this time is not adequate for her and she needs to study more.
Careers360 - Can you share your daily routine of NEET preparation?
Answer - I wake up at 5:30 in the morning and sleep at 11 in the night. After getting up I first do exercise in the morning, then my routine includes eating, cooking, playing, chatting with friends and watching NEET online classes. Sometimes when I am bored I draw, doodle, write lyrics, etc. I also talk to my mother everyday.
Careers360 - According to you, What are the advantages and disadvantages/challenges of lockdown in your NEET preparation?
Answer - 'Advantages in NEET 2020 preparation due to lockdown are that earlier candidates had only one month, around 40 days after their board exams, but this time they have got around 3 months. Candidates should use this time to prepare for NEET 2020 such that they score high. This time is very precious.' says Gayathri.
She further adds that disadvantages of lockdown would be that there aren't enough coaching classes available. Apart from this there is a fitness problem as people are becoming lazy and depressed by staying at home all the day.
Careers360 - Are you attending any online classes for preparations?
Answer - Yes, this year in January I started with my online coaching for NEET 2020 preparation from Careers360.
Careers360 - What kind of stresses you are experiencing during lockdown and how are you dealing with it?
Answer - I am missing my family majorly in this lockdown period. I am away from them and there is no means by which I can travel back to my parents in the current situation.
Careers360 - How do you keep yourself motivated for your NEET preparation during this lockdown period?
Answer - I try to keep my mind fresh and always think positive. My role model in life is Sir APJ Abdul Kalam Azad, so his quotes provide me the maximum level of motivation for my NEET 2020 preparation. Also, I stay calm and study hard.
Careers360 - What are your views on the continuous postponements of exam related events?
Answer - This time is gifted to us and we should not waste it. Utilise this time to spend with family and friends, give more attention to your preparation for NEET 2020. Aspirants can also utilise this time to develop new skills which can keep their mind and body fresh while preparing for NEET 2020.
Careers360 - As it can be seen in the current scenario that doctors are facing from certain sections of people and how they are brutally treated by the masses. How do you see it and how does it affect your determination?
Answer - People must follow the rules set by the government and obey and respect the police and other frontline workers. They also have a family but they are sacrificing all of this because of us so we should respect them. Doctors are turning out to be the second god for us.
Questions related to NEET
Showing 84259 out of 84259 Questions