JIPMER MBBS 2018 Last Minute Preparation Tips
JIPMER MBBS 2018 Last Minute Preparation Tips – The much coveted JIPMER MBBS 2018 is less than a week away and the candidates are bound to be anxious. Various strategies must be sought by medical aspirants in order to prepare for the entrance examination. Revising in this last minute is of paramount importance, however, certain JIPMER last minute preparation tips from JIPMER MBBS previous year's toppers could also come in handy. The last-minute preparation tips of JIPMER MBBS 2018 are meant to guide the candidates on how to give in their best towards their preparation. Jawaharlal Institute of Post Graduate Medical Education and Research conducts yearly entrance examination for admission to MBBS courses. Careers360, hereby, brings you the JIPMER MBBS 2018 last minute preparation tips, where toppers share their strategies behind the success stories.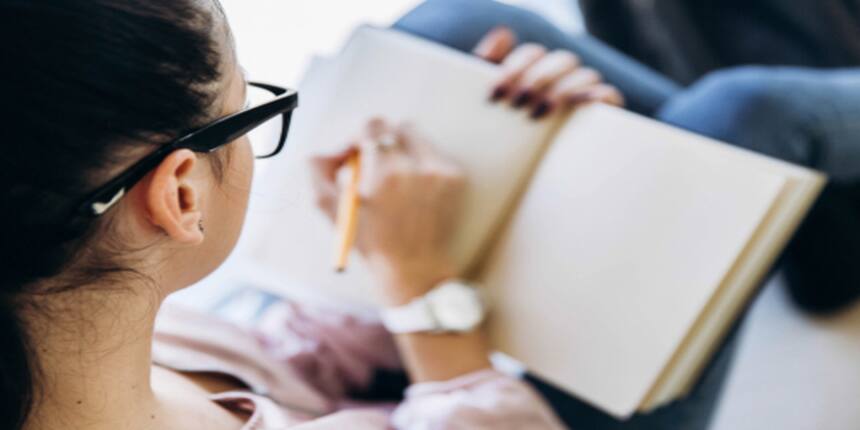 JIPMER MBBS 2018 is scheduled to be held on June 3, 2018. The examination will be held in an online mode as a computer-based test. With few days for the commencement of the exam, the toppers suggest that this crucial time should be wisely planned. Candidates should make time for both revisions and mock tests.
The question framework as per the JIPMER MBBS Exam Pattern comprises 200 objective questions in total from the subjects of Physics, Chemistry, Biology, English Comprehension, and Logical and Quantitative Aptitude.
Listed below are some of the last minute preparation tips for JIPMER MBBS 2018
JIPMER MBBS Last Minute Preparation Tips - Taking up of mock tests
JIPMER MBBS is a computer-based test and time management is of utmost importance during the examination. The JIPMER MBBS mock test 2018 can help the candidates to get acquainted with the actual test scenario. Candidates, in addition to taking up mock tests, should also make time for self-study and this will help them revise and rectify the mistakes that they make while taking up the mock tests.
In the words of Kushagra Pandey, JIPMER 2016 AIR 1, "I used to study for 10 to 11 hours every day. I have always focused on completing the syllabus and then revising the concepts. I never decided how many hours I had to study, but I used to decide what topics I had to prepare and revise. For me, revision is the key to success."
Stressing the importance of managing the time allotted JIPMER 2017 AIR 2, Abhishek Dogra said, "The main concern for me was time management. Initially, to manage time, I used to solve previous years' question papers and try and finish them with the intention of leaving sometime in my hand."
JIPMER MBBS 2018 Last Minute Preparation Tips - Maintain Focus and Regular Revision
The candidates should maintain a positive outlook towards the exam. In the remaining few days till the exam, an absolute focus towards performing well in the exam comes in handy.
For Kushagra Pandey JIPMER 2016 AIR 1, and one of the top ten rank holders in AIIMS 2016, consistency was the key as he revealed, "I used to revise every topic being taught. Rest was all focus and passion towards my dream."
In this final phase of preparation candidates should be dedicated towards their studies, as shared by Nipun Chandra, JIPMER AIR 2 2017, "I used to study for 10 hours every day. My focus was on completing the syllabus and then revising the concepts. I used to set weekly targets and I made sure that I stuck to them. I used to revise each subject twice and devoted my maximum time to studies."
JIPMER Last Minute Preparation Tips - Follow the NCERT Thoroughly
When it comes to JIPMER, a commonly held opinion is that candidates should be thorough with the NCERT syllabus. JIPMER has been found to closely deal with the curriculum in its questions.
As mentioned by Nipun, "I believe it is important for every medical aspirant to be thorough with the syllabus of NCERT books as it helps in the long run. My main aim was to clear all my concepts of NCERT."
The same also worked for Kushagra as in his opinion, "I prepared thoroughly from NCERT books. I think it is important for every medical aspirant to be thorough with the NCERT syllabus as it helps in the long run. In fact, most of the questions in AIIMS and JIPMER were directly from NCERT books."
JIPMER MBBS Last Minute Preparation Tips - Take time to Relax
While leaving your study desk may seem inevitable at this moment, it is always good to take out some time to relax and calm yourself down. Taking short breaks in between will rejuvenize your energy and help in concentrating better the next time you sit for revision.
Engaging in activities other than preparing for the examination are found to be of great help, which worked for Abhishek who said, "I enjoy reading novels, playing badminton and watching movies. To relax my mind during the preparation phase, I used to read novels."
Extracurricular activities boost up energy levels and release stress. The same was also emphasized by Kushagra who said, "I am very much active in extracurricular activities as they support in maintaining a study discipline and also keep your mind relaxed. Even back in school, I used to play badminton."
The JIPMER entrance examination will offer a total of 200 MBBS seats in two of its campuses – JIPMER Puducherry and JIPMER Karaikal. The JIPMER MBBS result 2018 is expected to release by June 20, 2018. 
Questions related to NEET
Showing 83628 out of 83629 Questions