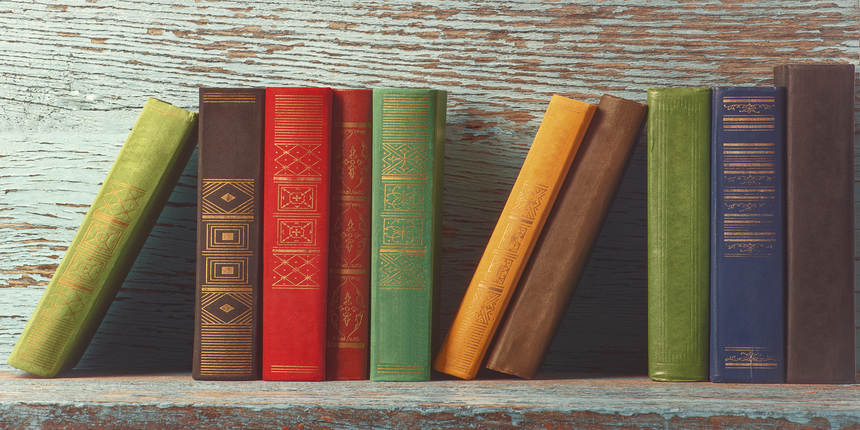 JIPMER Syllabus 2019 - The aspirants of JIPMER must check the JIPMER 2019 syllabus before starting to prepare for the entrance exam. The questions in JIPMER entrance exam will be based on the syllabus of JIPMER 2019. The question paper of JIPMER 2019 will consist of five sections namely Physics, Chemistry, Biology, English Language & Comprehension and Quants & Reasoning. The exam conducting body, JIPMER Puducherry, does not release the JIPMER syllabus 2019. However, they do mention that JIPMER 2019 syllabus is based on the syllabus of various State Boards and CBSE syllabus for Classes 11 and 12. Aspirants can check the tentative syllabus of JIPMER 2019 in the table provided in this article. The question paper of JIPMER 2019 will contain 200 MCQs for which candidates will get 2.5 hours. The marking scheme of JIPMER MBBS involves negative marking. JIPMER aspirants can check the full article to know about all the details related to JIPMER syllabus like the topics covered in each subject, question distribution, and preparation tips for JIPMER MBBS.  


JIPMER MBBS is scheduled to be conducted on June 2. As per the JIPMER toppers, the question paper level of JIPMER is moderately easy. However, time management is the trickiest part of the examination. In order to prepare for JIPMER 2019, candidates are required to have complete knowledge of all the topics that are given in this article. 


JIPMER MBBS Sample Paper
Download Free Sample Paper for JIPMER MBBS
Download Now
JIPMER MBBS Syllabus 2019 - Subject-wise Questions Distribution 
Candidates can check here the subject-wise breakdown of questions from each section. This will help in understanding the weightage each section carries. 


Subject-wise Question Distribution of JIPMER 2019
S.No.

Subjects

No. of Questions

1

Physics

60

2

Chemistry

60

3

Biology

60

4

English Language and Comprehension

10

5

Logic and Quantitative Reasoning

10

Total

200
JIPMER 2019 Syllabus
In accordance with the official information, the syllabus of JIPMER 2019 will be same as prescribed by State Board Higher Secondary and CBSE for Classes 11 and 12. The detailed JIPMER syllabus 2019 has not been provided by JIPMER Puducherry. Therefore, candidates can check here the syllabus compiled from the CBSE syllabus of Classes 11 and 12 and previous year question papers for reference.
JIPMER Syllabus 2019 - Topics Covered
S.No.

Subject

Topics Covered*

1

Physics

Thermodynamics 

Optics 

Atoms & Nuclei 

Dual Matter of Nature Electromagnetic Induction & Alternating Current 

Current Electricity Electromagnetic Waves Electrostatics 

Electronic Devices 

Magnetic Effect of Current & Magnetism

2

Chemistry

Surface Chemistry 

Biomolecules 

Electrochemistry 

Alcohols 

Aldehydes 

Ketones and Carboxylic Acid Phenols & Ethers 

D & F Block Elements 

P Block Elements 

Halo Alkanes and Haloarenes Solutions 

Solid State 

Polymers 

Organic Compounds containing Nitrogen 

Chemistry in Everyday Life Chemical Kinetics 

Coordination Compounds Isolation of Elements

3

Biology

Cell Structure and Function Structural Organization in Plants and Animals 

Human Physiology Biotechnology 

Diversity in Living Organisms Genetics and Evolution 

Biology and Human Warfare Plant Physiology 

Ecology and Environment

4

English Language and Comprehension

Section A: Reading Unseen Passages and Note-Making

Section B: Writing Skills 

Section C: Literature and Long Reading

5

Logic and Quantitative Reasoning

Coding and Decoding 

Figure Completion Test Substitution 

Blood Relationships 

Theme Detection 

Number and Alphabetical Series Quantitative Aptitude, etc.
*Tentative
JIPMER Mock Test 2019
The conducting body will release the JIPMER mock test 2019 for the applicants. Candidates will be required to enter their login credentials to access the mock test which implies only the registered candidates will be able to view the mock test. With JIPMER 2019 mock test, candidates will be able to understand how to appear for a computer-based test, the layout of the question paper and the type of questions which are asked in the question paper. Candidates will be provided with the exact amount of time to solve the mock test that they will get at the time of examination. The link to access the JIPMER mock test 2019 will be made available here as soon as it is released.


JIPMER Syllabus 2019 - Exam Tips
Candidates starting to prepare for JIPMER 2019 must be aware of the exam pattern and syllabus. This will help in framing the study timetable for JIPMER 2019. 

As recommended by the experts and toppers, aspirants should be thorough with your NCERT of Classes 11 and 12. NCERT books will help candidates to understand the basic concepts. 

JIPMER aspirants must make sure that there is negative marking in the examination, therefore, candidates are only advised to attempt those questions which they are completely certain.

The study timetable for JIPMER 2019 should include proper rest intervals, sample papers and JIPMER mock test 2019. Practising mock tests of JIPMER 2019 each day will also help in tracking the progress. 

It is important to know your weak and strong areas and attempt those questions in the examination in which candidates feel they are well-versed.
Candidates must note that those who will qualify the exam with minimum required percentile will be only considered eligible for the counselling process. The minimum required percentile to qualify JIPMER 2019 is 50th percentile for unreserved category candidates while for reserved category candidates, the cutoff percentile is 40th. JIPMER result 2019 will be most likely declared by the second week of June. 
Questions related to JIPMER MBBS