Key Aspects to Ace through NEET 2022, Preparation Tips by Saurabh Kumar, Academics Director, VMC
NEET 2022 Preparation Tips - In a pragmatic battle for admission to over 1.5 lakh seats at major medical and dental institutes across the country, NEET receives over 16 lakh applications each year, indicating fierce rivalry. NEET exam is one of the most difficult exams to crack in India, and aspirants often spend years studying for it.
Stay up-to date with NEET News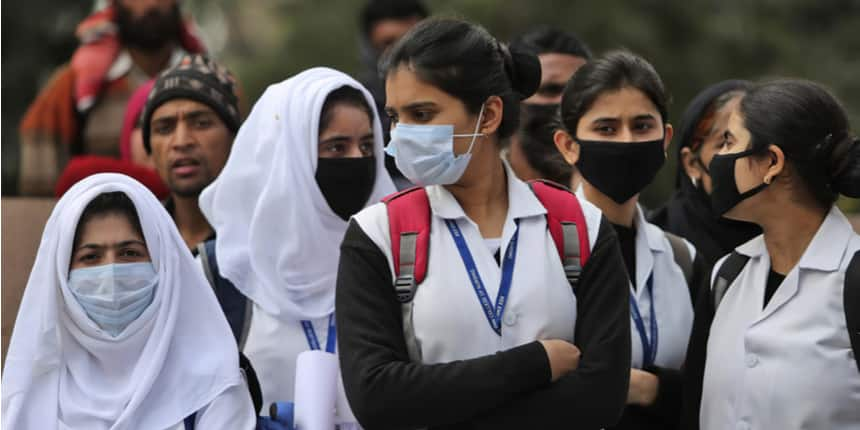 As per the latest update, on NEET 2022 exam date has not been announced yet. However, any update on the NEET exam date will be updated here, after availability.
With only a few months left to prepare, medical aspirants should increase their NEET 2022 preparation tactics in harder competition. To succeed at the NEET exam, one needs a well-thought-out work schedule that covers the full curriculum in a timely manner.
In order to plan out the NEET 2022 preparation in a meticulous manner, Saurabh Kumar, Academics Director, VMC has provided the key aspects to ace through medical entrance test with ease. Aspirants can check the most significant aspects that applicants should concentrate on in order to prepare for the NEET 2022 exam in the most efficient and effective manner possible.
NEET syllabus should be crystal clear to all aspirants
As per the NEET 2022 syllabus specified by NMC, physics, chemistry, and biology (Botany & Zoology) are the three disciplines that the NEET UG Exam covers. 180 questions must be answered in three hours, with total marks remaining unchanged (720).
The syllabus includes Physics, Chemistry, Zoology, and Biology, and it covers the whole NCERT curriculum for Classes 11 and 12. As per the NEET paper pattern 2022, a total of four marks would be given for each objective question. For each accurate response, candidates receive four points, while for each incorrect response, there's a negative marking
NCERT is the core for the NEET exam
The NCERT should be the primary source of information for NEET 2022, and it should not be overlooked. NCERT is the best book for NEET preparation to start with because it will provide one with a firm understanding of ideas. It's also worth noting that 60-70 percent of the NEET test is based on NCERT books. A student who reads the NCERT books carefully would be able to effortlessly answer the majority of the NEET exam questions.
One must create their own schedule and written notes to follow
A well-planned NEET 2022 preparation timetable can readily assist students in dividing and giving individual attention to each topic, allowing them to cover the full course. Making notes is one of the most important NEET preparation tips 2022 for better understanding and memorising the information. It also aids in the recall of information. While taking NEET 2022 notes, highlight the points that you consider are the most important so you can easily read them.
Focus on conceptual clarity rather than memorizing the information
When working through challenging NEET 2022 topics in physics and chemistry, if the concepts are clear, it is possible to come up with the correct answers. If one has any uncertainties, consult your teachers, mentors, and classmates, they may inquire as many times as they wish. It's an excellent habit to form because asking questions during the NEET 2022 preparation always clears up any confusion.
Practicing Mock tests and Last year's papers should be not neglected
By practicing more and more NEET sample papers 2022 and mock tests the students can get a better understanding of concepts and topics. Not only does it help in understanding, but practicing them also helps in improving speed while writing which as a result can improve the overall time management of the candidate on the exam day. Lastly, during the NEET 2022 preparation, it is highly recommended for the students to take breaks at regular intervals, and do not overload their brain as it can lead to sickness and only a Healthy calm mind can generate the best outcomes.
Questions related to NEET
Showing 116907 out of 116907 Questions