MBBS Course - The Bachelor of Medicine and Bachelor of Surgery or Medicinae Baccalaureus, Baccalaureus Chirurgiae (MBBS) course is an undergraduate level professional degree programme for medical aspirants across the nation. This programme enables medical aspirants to practice medicine and surgery in the nation. The duration of MBBS course is five and a half years which include a one-year rotatory internship period. They system under which the course is conducted comprises of semesters. In each semester candidates are required to go through theory and practical papers and in the internship they are trained in different areas of medicine and surgery.
LATEST: Registered aspirants can make corrections in NEET application form till May 31!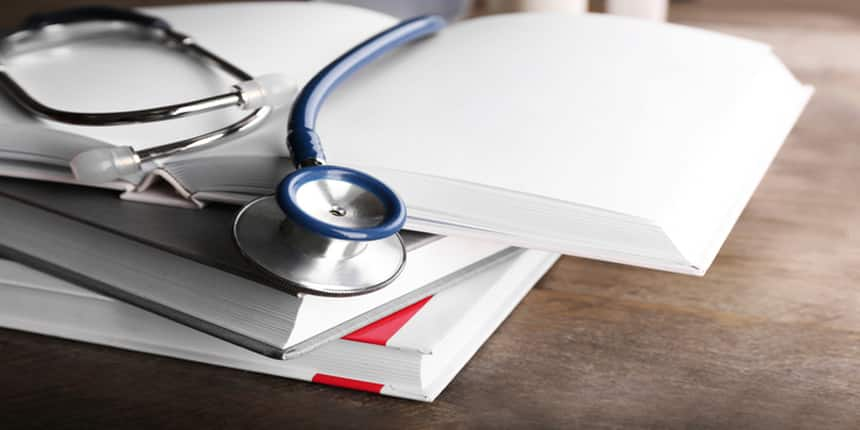 There is a three level division of the course of MBBS, namely, pre-clinical, para-clinical and clinical. The syllabus is competency based which aims at accomplishing various professional and personal goals for candidates. The various subjects that comprise MBBS course syllabus are Physiology, Microbiology, Dermatology, Anatomy, Pathology, etc. Since all the colleges have to be mandatorily attached to a hospital, candidates get a hands-on experience by practicing medicine in them. Medical aspirants also learn the doctor's protocol, how to maintain inter-personal relations, etc. while pursing MBBS course.
Eligibility for admission to MBBS course
The basic eligibility criteria for enrollment into MBBS course is given in the points below. Candidates are advised to go through them thoroughly:
From the year 2020, there is a single national level medical entrance exam, which is NEET. Earlier AIIMS and JIPMER institutions had separate examination, but now these have been brought under the ambit of NEET UG
Medical aspirants must pass their class 12 with subjects such as English, Chemistry, Biology and Phyics. They must also secure an aggregate of 50% marks in these subjects combined and the qualifying marks in individual subjects also
As far as age limit is concerned, candidates must not be less than 17 years of age or more then 25 years
MBBS Course duration
Despite being an undergraduate programme, MBBS course duration is five and a half years. This is the maximum in any undergraduate course. The other UG course which is having a long duration, which is four years, is Engineering programmes. The Medical Council of India determines the MBBS course, which is then used by various institutions in preparing the medical aspirants as medicos. In the institutes, theory and practical part of the syllabus is taught for four and a half years. On completion of the aforesaid, candidates have to mandatorily complete one-year rotatory internship. Candidates can refer to the table below to understand the division of semesters.
MBBS Course - Distribution of semesters
| | | |
| --- | --- | --- |
| Distribution of Semesters | Subjects Taught | Examinations |
| First and Second Semester | Pre-Clinical | 1st Professional Examination |
| Third, Fourth and Fifth Semester | Para-Clinical | 2nd Professional Examination |
| Sixth and Seventh Semester | Clinical | 3rd Professional Examination Part I |
| Eighth and Ninth Semester | Clinical | 3rd Professional Examination Part II |
MBBS Course - What students are taught?
Candidates who are pursuing MBBS course are taught a lot of subjects that concern the field of medicine and also how to maintain communication skills with them. Some of the subjects taught to them are basics of anatomy, pathology, pharmacology, physiology, microbiology, biochemistry and many other medical areas. Candidates can opt for futher studies after their undergraduation in MBBS course completes. The postgraduation can be in MD (Doctor of Medicine) or MS (Master of Surgery). These courses offer specialization in medicine and surgery respectively.
Medical aspirants, while pursuing MBBS course, are given a very in-depth knowledge regarding performing standard clinical processes. They are also taught to verify patient's medical history and determine best treatment for their well being. In the one year mandatory internship served by medicos they are made to switch through various specialties which enables them to get an experience of how to manage every part of being a medico.
MBBS Course syllabus
The syllabus for MBBS course has been divided into three parts also known as phases namely, Pre-clinical, Para-clinical and Clinical. In the Pre-clinical phase candidates are taught subjects like anatomy, bio-chemistry, physiology in the first and second semester. Third to fifth semester is the Para-Clinical phase where medical aspirants are taught community medicine, pathology, etc.
Then comes the longest phase which is the Clinical phase, where candidates are taught medicine and allied subjects (psychiatry, dermatology), pediatrics, etc. A major part of this phase is clinical postings.
MBBS syllabus - In detail
| | | |
| --- | --- | --- |
| Phase | Semesters | Subjects Covered |
| Pre-Clinical | First and Second Semester | Anatomy, Bio-chemistry, Physiology |
| Para-Clinical | Third to Fifth Semester | Community Medicine, Forensic Medicine, Pathology, Pharmacology, Microbiology, Clinical postings in wards |
| Clinical | Sixth to Ninth Semester | Community Medicine, Medicine and allied subjects (Psychiatry, Dermatology), Obstetrics and Gynaecology, Pediatrics, Surgery and allied subjects (Anesthesiology, E.N.T., Ophthalmology, Orthopedics), Clinical postings |
In the one-year rotatory internship which is mandatory for candidates where they will be switching in posts like surgery, medicine, casualty, ophthalmology, anesthesiology, etc. A part of this internship programme is the 3-month rural posting. Another part of the same is an elective course for a 2-month duration
Doctors are considered equivalent to God and there can be no time in the existence of human being when there will be absolutely no demand of doctors. Thus, this profession is noble, always in demand, highly rewarding and most sought after. When pursuing MBBS course anywhere, candidates are not just taught to diagnose patients and prescribe medications, but they are also taught to maintain inter-personal relations with their patients, counsel them whenever necessary. Medicos across the globe are required to be understanding and highly professional in their work as it is always a matter of somebody's life. On completing MBBS course candidates are offered with a variety of options like opening a clinic, studying abroad, pursuing higher degree courses, joining hospital chains, etc.
Frequently Asked Question (FAQs) - MBBS Course
Question: How much time a student has to spend during the internship in a rural area?
Answer:
A total of three months have to be given for internship in the rural area.
Question: What are students taught in the first four and half years of MBBS?
Answer:
They are taught about anatomy, pharmacology, pathology, physiology, biochemistry, microbiology, and much more. They learn about the basics and specialities of medicine and surgery during these years.
Question: How can I get admission in MBBS Course?
Answer:
You will be required to pass class 12 with Physics, Chemistry and Biology in order to apply for the medical entrance tests. Admissions are done on merit basis. NEET is the single undergraduate level entrance examination for admission to all MBBS programmes in India
Question: What is the total duration of MBBS Course?
Answer:
The MBBS Course is of total five and a half years. The first four and a half years involves theoretical and practical examinations. The last one year is for a mandatory rotatory internship
Questions related to NEET
Showing 84296 out of 84296 Questions