Medical specialization: Career prospects in Oncology
The death of Bollywood veteran actor, Vinod Khanna, after a prolonged battle with bladder cancer, once again highlights how the killer disease is spreading in India, sparing neither the rich nor the poor. With tremendous increase in cancer patients and limited cancer specialists, this specialized domain is witnessing a huge demand.

Cancer, characterized by out-of-control cell growth is the second most common cause of death in the US. In India, a study by National Institute of Cancer Prevention and Research (NICPR) states that over seven lakh new cancer patients are registered every year. According to Dr. Pramod Kumar Julka, Senior Director, Max Institute of Cancer Care, Delhi, the number of cancer cases registered rose to 14.5 lakh last year. Indian Council of Medical Research (ICMR) has urged the Government of India to make cancer a notifiable disease. The good news is that, though fatal, this disease is curable if the symptoms are detected on time.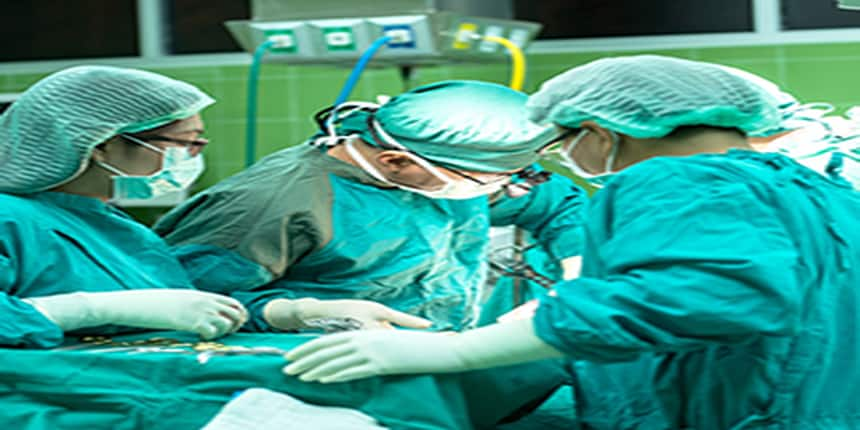 Oncology as a specialization
The study of cancer is called oncology and those specialising in this domain are known as oncologists. "Oncology has three types of sub-specializations - surgical oncology, medical oncology and radiation oncology. A medical oncologist mainly treats blood cancer or treat with medicines. They provide systemic therapies such as chemotherapy. A surgical oncologist removes the affected area through surgery and a radiation oncologist treats with radiotherapy wherever it is indicated," explains Dr. Rupinder Bhargava, Surgical Oncologist, Minimal Invasive Oncosurgeon, who runs Bhargava Advanced Gyne Surgery Cancer Centre in Jalandhar.  Cancer being a life-threatening disease, those who want to make a career as an oncologist must be genuinely interested in patients, should have good communication skills in order to discuss their problems and offer treatment to them. "In pursuit of medicine, I always thought of becoming a cardiologist but then changed my mind as a cardiologist would only be concerned with heart, a neurologist with brain and so on and so forth," says Dr. Ranjit, Assistant Professor and Medical Oncologist at AIIMS, New Delhi.
Eligibility
Students need to study Physics, Chemistry and Biology at school level, after which they need to complete their MBBS. After obtaining the MBBS degree, one needs to specialize in medicine or surgery by doing MD or MS which will make them eligible to super-specialize in oncology by completing their M.Ch or DM (3 years).  Candidates who wish to pursue their super-specialization in Oncology need to clear NEET-SS examination. According to National Board of Examinations (NBE), candidates who are in possession of recognized postgraduate medical degree (MD/MS/DNB)/Provisional Pass Certificate or an equivalent recognized qualification in accordance with eligibility qualifications for super speciality courses can apply for NEET-SS. Certain institutes, like AIIMS New Delhi, JIPMER Puducherry, PGIMER Chandigarh, NIMHANS, Bengaluru and Sree Chitra Tirunal Institute for Medical Sciences and Technology, Thiruvananthapuram conduct their own entrance examination to admit students.
What you study?
During the course, students visit patients in wards and help in their treatment. They empathize with them and try to keep their spirits high. Dr. Arun, pursuing his DM in Medical Oncology at AIIMS, New Delhi says, "We study meteorological cancer including leukaemia, lymphoma, kinds of therapy and about radiations in radiation oncology. First, we have to study some basic medicine. In the second year of pharmacology, we study all kinds of drugs. Then we read about anti-cancer drugs which constitutes chemotherapy and others like biological therapy, neurological therapy."     Communicating with patients is one of the toughest parts of oncology. "The hardest part is to counsel the patients, that these are curable malignancies, all malignancies are not life-threatening. There is a stigma that if cancer is diagnosed, one would not survive. There are plenty of advanced treatments for cancer being introduced with time and so this stigma needs to be removed," Dr. Arun added. Dr. Ranjit concurs, saying, "If a patient is intelligent, he would know about the progress and take it positively. Those who are not aware of the disease get really worried. We encourage their relatives, who are somewhat aware, to explain them the progress in their own language as everyone has a right to know how much time is left."
The way ahead
After the completion of super-specialization in oncology, one can become either a medical, surgical or radiation oncologist and practice in various public and private hospitals across India and the world. Witnessing increase in cancer cases, the government has made it mandatory for every hospital to have an oncology department. An oncologist can even choose to work in a research lab or as specialized assistants, nurses etc. They can also open their own hospital dedicated for cancer. "Oncology as a specialization is a very good option as we have less number of doctors provided they want to work on the outskirts and not in the metropolitan cities. We have AIIMS and other private hospitals opening their cancer centres in different cities which require good oncologists," Dr. Julka signs off.
Stay tuned to medicine.careers360.com for more articles and interviews