National Medical Commission Bill: Panacea for all ills?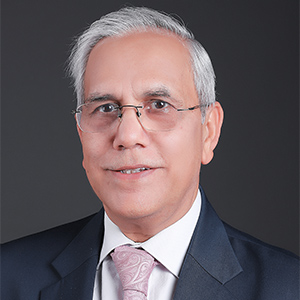 India's medical education sector might see major changes when the NMC Bill which had lapsed with the dissolution of the 16th Lok Sabha gets reintroduced. Dr.MC Misra, President-cum-Vice Chancellor, Mahatma Gandhi University of Medical Sciences & Technology and Former Director, AIIMS, New Delhi, shares his perspective...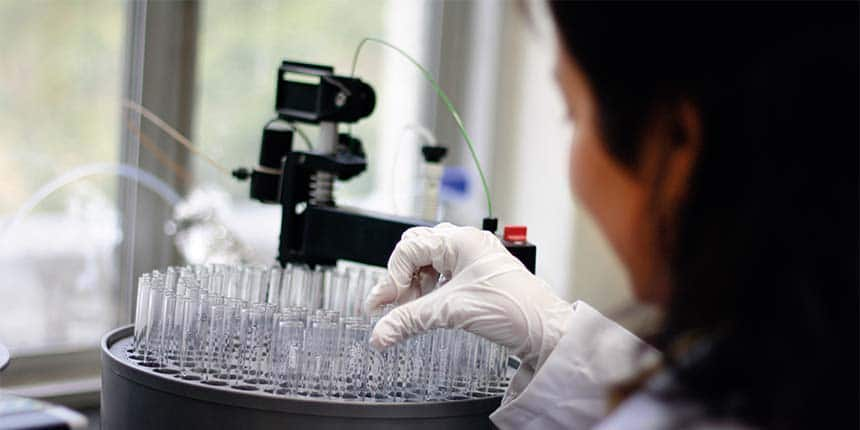 The National Medical Commission (NMC) Bill aims at addressing a number of concerns in medical education, provide strategies to address shortage of trained doctors and medical caregivers, and restructure the medical regulatory authority of the country, clearly defining jurisdiction and responsibilities. According to the government, when the NMC is established, it is 'supposed to eliminate' corruption in medical regulatory bodies. Despite these claims, the bill has drawn flak and protests from doctors across the country.
Replacing Medical Council of India (MCI)
The NMC Bill proposes to replace the MCI, which has been accused of corruption on many occasions, with a new regulatory body. According to the bill, the new regulatory body will be set up under the chairmanship of an individual nominated by the government and the members will be appointed by a committee headed by the Cabinet Secretary. The Indian Medical Association (IMA) and doctors across the country fear that this will make the regulatory body a government controlled one instead of a democratically elected one. The needs of the people across the country will not be addressed if this comes to pass, they say.
Role for alternative medicine practitioners
Medical education is one area that shall be greatly altered if the NMC Bill is passed. The 'bridge course" suggested by the bill will allow homeopaths and ayurveda practitioners to prescribe a limited range of allopathic drugs while clearly specifying the symptoms, diagnosis and circumstances of issuing such a prescription. Their sign boards and prescription pads will also clearly mention that the treatment system they are trained in and indicate the clearance to prescribe the said drugs. What the bill overlooks, however, is the widespread exploitation of patients, particularly the poor and illiterate. Medical abuse will be rampant if the bill is passed, fear critics.
Licentiate examination
Section 15 of the NMC Bill further says that it will be mandatory for medical students to take a licentiate examination after gaining the MBBS degree. If the student fails to clear this examination, he or she will not be enrolled in the National Medical Register and will not be permitted to practice medicine.
Is MCI alone to blame?
MCI cannot be blamed for all the ills affecting health sector. The rapid growth of private medical colleges across the country over the past two decades brought about a lot of suboptimal and substandard medical education because of these private entities not following even the basic minimum standards when it came to faculty strength, infrastructure issues, running of the 700-900 bedded hospitals with extremely low occupancy. How the NMC bill going to address this phenomenon is unclear. We also have to look from the perspectives of private medical institutions in the states of Karnataka and Maharashtra and even in other states that are owned by politicians.
When we look at state-owned medical education institutions, the situation is no better. There have been large number of vacant posts of faculty and other staff in most of the institutions. A huge number of clinical and other departments have been run by contractual staff (both faculty and the other staff). Even if one looks at upcoming new AIIMS (announced in 2004), the faculty strength at best is at 50 to 60 percent. Where is the core faculty to man these new medical colleges and new AIIMS? It is for these reasons that the government in 2004 announced them as 'AIIMS-like institution.'
But over a period of time a thought process evolved to bring the new institutions out of the purview of MCI and they were brought under the ambit of AIIMS Act through an amendment. That is why MCI cannot be blamed for all the ills affecting health sector and the establishment of the NMC is not going to solve all the ills prevailing in medical education and healthcare sector.
Use of human resources
Deficiency of trained medical and paramedical manpower has been a huge issue for a long time but if we think that it can be solved quickly by opening a large number of new medical institutions, it is unlikely to happen in the short term. However, it might give dividends in long-term since medical education is a long drawn process.
In India, we have the MBBS course of shortest duration (4.5 years), plus one-year compulsory rotatory internship and 3-year postgraduate course (PG), that is, 8.5 years to prepare a specialist. If one adds three years for super-specialisation (DM/Mch), it totals 11.5 years at the minimum. Most of the students do not get into PG courses soon after internship and they may take anywhere from one to four years and subsequently into DM/Mch programmes. Moreover, quality of our graduate and postgraduate medical education has been a casualty for a long time. We are only focusing on producing more graduate and postgraduate doctors. What about their knowledge, skills and attitude (compassion/empathy/communication)? In the era of problem-based and competency-based curricula, India is the only country where basic skill-based courses (cardiac life support, trauma life support, paediatric life support, critical care) are not made mandatory by our licentiate agencies (MCI/NBE). In developed countries, a fresh graduate cannot start his/her training without being certified in these skill-based courses.
We hope that NMC will address all these issues by bringing quality in to medical education and training by making far reaching changes and not only limited to increasing graduate and postgraduate seats. By merely changing the name of MCI and its structure will not be enough.
Need for rational approach
We need to look at deficiency aspect of trained medical and paramedical manpower with a more rational approach. We also need to rationalise utilisation of our graduate doctors who are available and waiting for PG admission for various public health programs at Public Health Centres/Community Health Centres and for the urban community. Maybe their services can be incentivised by attractive financial remuneration and future growth. This is a massive unutilised pool of medical professionals and largely unemployed.
There is another big pool of medical graduates studying and returning from Bangladesh, China, East European nations and Nepal after completing their medical graduation. Time has come to establish Community Practice (General Practice of National Health Service, UK) attractive and prepare our large pool of graduates to deal with ever increasing non-communicable diseases (diabetes, high blood pressure, mental health) by equipping them with the skills to efficiently deal with large populations and timely referral (making organised referral system). It is a sad irony that CME (continuing medical education) credits have not been made mandatory across our country.
NMC has to think and find solutions to all these problems. It is unlikely to solve all the ills attributed to erstwhile MCI. It was MCI, which brought about some semblance and enforcement of standards by private as well as government medical institutions (every private medical college accepts this reality in private but publicly denounces and alleges MCI for corruption).
The Indian Medical Association (IMA) and doctors across the country fear that NMC Bill will make the regulatory body a government controlled one instead of a democratically elected one
NMC has to think and find solutions to all these problems. It is unlikely to solve all the ills attributed to erstwhile Medical Council of India