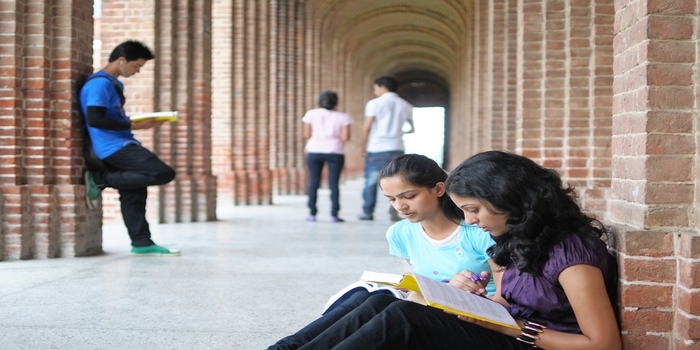 NEET 2018 - The Union Minister for Human Resource Development, Prakash Javadekar, has formally announced an increase in the exam cities of NEET via Twitter on February 27, 2018. As per Javadekar, the National Eligibility cum Entrance Test (NEET) will be conducted in 150 cities for the first time in 2018. "43 new centres granted for #NEET2018 exam. For the first time NEET exam would be conducted in 150 cities. In 2017 NEET exam was conducted in 107 cities," declared the Minister. "All the cities from where 4000 and more candidates have applied and which were not the centres in 2017 have been added as centre cities for #NEET2018 exam," added Javadekar's next tweet. While the Minister may have only chosen to make his announcement now, the increase in exam cities was already disclosed in the official NEET prospectus released on February 8, 2018.
Perhaps the Union MHRD Minister's triumphant declaration about the new exam cities may also be seen as an attempt to deflect attention from the current issues already plaguing NEET 2018, foremost among which includes the complaints registered by thousands of students against the new NEET eligibility criteria which has barred them from appearing for this year's exam without prior warning.
MBBS Companion 2019
Predict chances in 3000+ colleges, Know All India Counselling & Admission process etc.
Know More
Related Post -
NEET 2019
NEET Eligibility Criteria 2019
NEET Application Form 2019
NEET Admit Card 2019

Delhi HC to hear petitions against NEET Eligibility Criteria

As per controversial changes made by the Medical Council of India (MCI) to the NEET eligibility criteria in January 2018, and formally established in the NEET 2018 prospectus later issued by the CBSE, all aspirants who graduate from the National Institute of Open Schooling (NIOS) board or other open schools, or those who have studied Biology as an additional subject, or those who had a gap year between Classes 11 and 12 due to any reason are now ineligible from appearing for the national level medical undergraduate exam. In addition to this, the MCI also reintroduced the controversial upper age limit rule from last year as per which candidates above the age of 25 (30 in the case of reserved categories) will not be able to appear.
Three separate cases dealing with the open school, upper age limit and Biology as an additional subject issues respectively have been filed in the Delhi High Court by aggrieved student petitioners and will be heard on Wednesday, February 28, 2018 by a two-member Bench of Justices Sanjiv Khanna and Chander Shekhar. The petitions had earlier been filed before the Supreme Court, which had directed on February 23 that the case be first heard at the High Court level. Dr. Amit Gupta, the Kota-based education activist who has played a prime role in the case being brought before the courts, confirmed the filing of these petitions in his tweet on February 27. "Our #NEET case Petitions for Upper Age Limit, NIOS/Private/Gap, Additional Biology For All 3 matters are listed separately in Delhi High Court for Tomorrow 28/02/18. Sr. Advocate Nidhesh Gupta (NEET counsel for MCI) will mention our case", he declared.
The petition to grab the most attention among these three is undoubtedly the one arguing for the eligibility of NIOS and other open school students. As per media reports, 30 petitioners from open schools led by an orphan from Gurgaon are fighting on behalf of thousands of other open schools students to appear in the exam and pursue a career in the medical stream. 4114 students from the Board had appeared in NEET last year, out of which 1412 had qualified the exam.
Details about the new NEET exam cities
Following his initial announcement, Minister Javadekar also made a series of tweets containing details about the new exam cities which have been added this year. Maharashtra, Andhra Pradesh and Kerala are the main beneficiaries, with the former receiving an additional six cities and the latter two gaining five new exam cities each. Beed, Buldhana, Jalgaon, Latur, Mumbai-Suburban, Solapur were the cities to be added in Maharashtra, taking the total number of exam cities in the state to 17. Andhra Pradesh will hold the exam in Kakinada, Kurnool, Nellore, Rajahmundry and Vizianagaram in addition to Guntur, Tirupati, Vishakapatnam and Vijayawada from last year. In Kerala, the new cities to be added are Alappuzha, Kollam, Kottayam, Malappuram and Palakkad. Ernakulam, Kannur, Kozhikode, Thrissur and Thiruvananthapuram were the five cities to hold the exam last year.
The number of exam cities added in each state for NEET 2018 can be seen in the table below:
| | | |
| --- | --- | --- |
| State | Number of new cities | New NEET 2018 Exam Cities |
| Maharashtra | 6 | Beed, Buldhana, Jalgaon, Latur, Mumbai-Suburban, Solapur |
| Andhra Pradesh | 5 | Kakinada, Kurnool, Nellore, Rajahmundry, Vizianagaram |
| Kerala | 5 | Alappuzha, Kollam, Kottayam, Malappuram, Palakkad |
| Odisha | 4 | Angul, Balasore, Cuttack, Sambalpur |
| Gujarat | 3 | Godhra, Patan, Valsad |
| Uttar Pradesh | 3 | Allahabad, Kanpur, Meerut |
| West Bengal | 3 | Burdwan, Hooghly, North 24 Parganas |
| Assam | 2 | Silchar, Tezpur |
| Tamil Nadu | 2 | Kanchipuram, Thiruvallur |
| Telangana | 2 | Khammam, Ranga Reddy |
| Chattisgarh | 1 | Bilaspur |
| Himachal Pradesh | 1 | Dharamshala |
| Jammu & Kashmir | 1 | Udhampur |
| Jharkhand | 1 | Jamshedpur |
| Karnataka | 1 | Dharwad |
| Punjab | 1 | Amritsar |
| Rajasthan | 1 | Bikaner |
| Uttarakhand | 1 | Roorkee |
To know the complete list of NEET 2018 Exam Centres – Click here
Comedy of errors in NEET 2017
In 2017, NEET was originally scheduled to be held in 80 cities, before 23 more cities were added later to match the total with those offered for the JEE Main exam. Later, Nanded was also added as an exam city to bring the official total to 104. However, as per the CBSE Press Release released on May 7, 2017, right after the exam was conducted, NEET was conducted only in 103 cities. As revealed through the list of cities detailed in the same press release however, the actual number was 107. Given the basic errors and incompetency exhibited by the exam conducting body while trying to communicate an accurate number in terms of the exam centres for NEET 2017, it was perhaps not surprising to see the entire exam process mired in various controversies from beginning to end last year.
Many NEET 2018 aspirants, while feeling relieved that the new exam cities may make it convenient for them to appear for the exam closer to their place of residence or study, will also be hoping that the controversy around the eligibility criteria is resolved soon and that this year's exam is not dogged by similar problems throughout.