NEET 2020 Preparation Tips by Pramod Maheshwari, Managing Director, Career Point
NEET 2020 Preparation Tips by Pramod Maheshwari - National Testing Agency (NTA) will conduct NEET entrance exam on July 26, 2020. Since, two months are left for NEET 2020, Biology students are under chaos of how to prepare for NEET 2020. "What are the tips to be followed in the last month of NEET preparation?" or "What if I start my NEET preparations 2020 now?" or "How to stay motivated during NEET preparations in lockdown?" and such questions are being answered by Pramod Maheshwari, Managing Director of Career Point. In a live session conducted by Careers360 on May 20, 2020, Pramod Maheshwari solved the queries of students regarding how to prepare for NEET 2020 during lockdown period and within two months.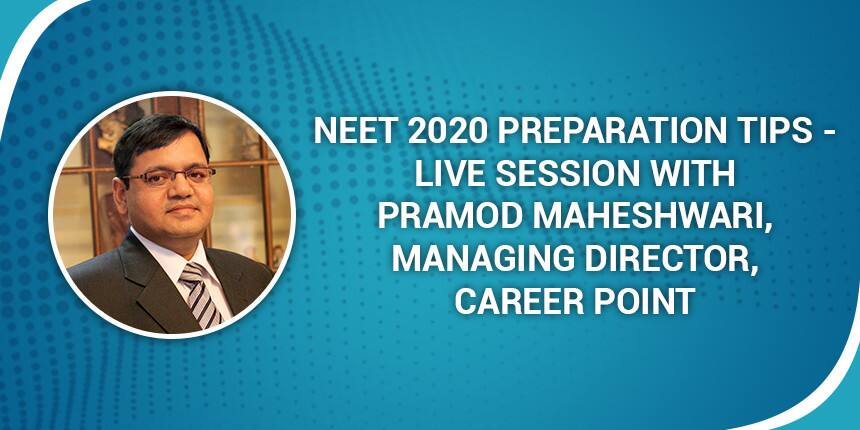 "Aspirants must try to maintain the momentum to prepare for NEET 2020 during this lockdown. They should not lose it. They must remember everybody is sailing the same boat and Coronavirus has affected everyone's life" Career Point MD added when asked for motivation. When asked about the revision strategy for NTA NEET 2020, Pramod Maheshwari suggested that, "Candidates should follow 60 days revision strategy where they can revise the theory first day, then second day attempt the questions based on it. On the third day, aspirants must take a test on that topic. This chapter-wise test should be done for 45 days. While in the last 15 days, they can take a full syllabus test for best preparations."
During the Careers360 live session on NEET last minute preparation strategy, Pramod Maheshwari also answered questions related to NEET syllabus, difficulty level after merger of AIIMS as well as JIPMER and other asked queries. Interested candidates can read the interview of Pramod Maheshwari on how to prepare for NEET 2020 below.
Read the interview of Careers360 live session on NEET 2020 last minute preparation strategy by Pramod Maheshwari below.
Careers360: Have you seen in your 27 years of career such kind of destruction in the exam schedules?
Pramod Maheshwari: Not exactly. I am experiencing this kind of situation for the first time. In the past years, the exam used to be canceled due to paper leak, but for a short span of time. This is a unique situation, where NEET aspirants have two options, either to worry of the situation or to grab the opportunity. Since no one has control over COVID-19 pandemic, therefore, students can only utilise the time in NEET preparations. I would advise If students are preparing hard, continue the momentum and stay motivated for the entrance exam. If aspirants feel demotivated for NEET preparations, then utilise the time.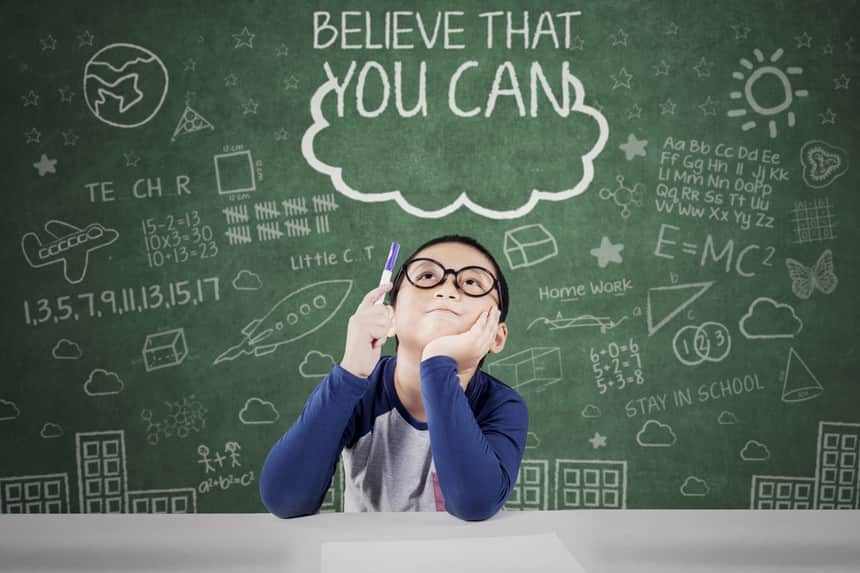 Careers360: How does this uncertainty of NEET postponement affect the test takers?
Pramod Maheshwari: There are three kind of students in such situations:
Candidates who utilise the time smartly, work on weak areas, strengthen the concept, improve their accuracy, focus on practice.

Students who were preparing rigorously for NEET exam, but had lost the enthusiasm.

Such aspirants who are enjoying the situations.
It depends on the students. Such circumstances of postponements and NEET preparations work is a benefit for students who remain focused. There are numerous cases in the past, where an intelligent student scores less and an average student cracks NEET 2020 due to opportunities. Considering the current situation, I think it is more than enough time for aspirants to prepare for NEET 2020 and score better marks. Coronavirus pandemic postponements should work in favour of aspirants if they are serious about securing a better rank.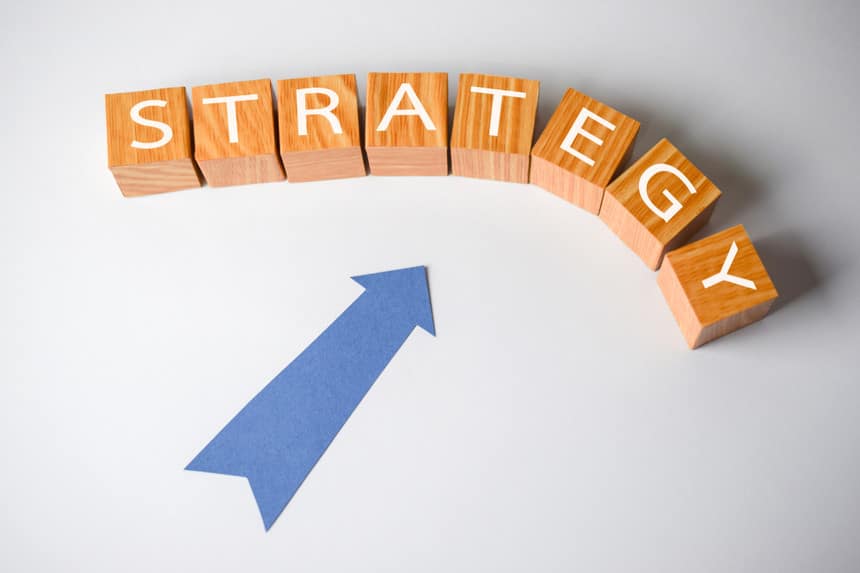 Careers360: What should be the strategy to prepare for NEET UG 2020 for students who want to start at a peak?
Pramod Maheshwari: I think, students should divide NEET syllabus in three categories - Good, Bad and Ugly. Good topics are one which are their strength, which must be kept aside but revision should be done. Bad topics must be studied more because they are doubtful of such questions. Ugly parts are the chapters in which students are not comfortable. Eventually, aspirants must dedicate their NEET preparation during lockdown in ugly topics. However, in the last month, candidates must gear up the NEET preparation strategy by taking mock tests as much as they can.
Take the example of cricketers, even when they do not play cricket, they keep them in good position by practicing. Students also have to prepare for NEET during lockdown by creating an environment. Since the syllabus is over, NEET preparations 2020 is now a mind game and utilization of time.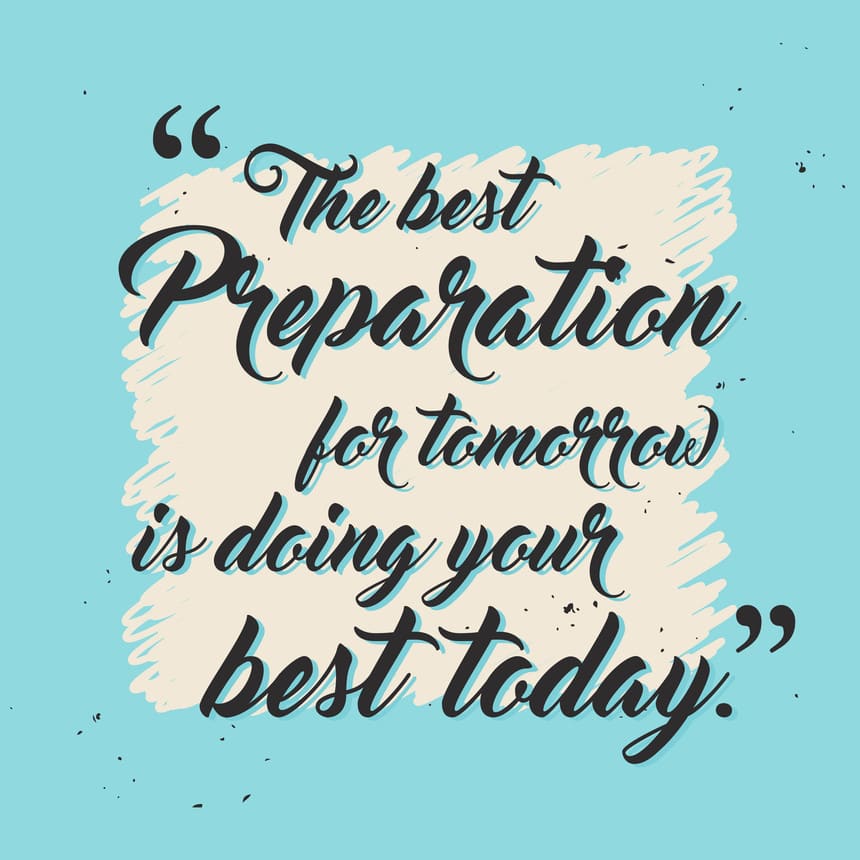 Careers360: How Class 10 and 11 students should prepare for NEET 2020 during lockdown period?
Pramod Maheshwari: Students who have been promoted from Class 11 to 12, who are unable to take offline coachings. They must opt for online courses or online coaching classes. The online course/classes must be taken seriously. In this period, candidates must understand the value of studies and should not consider online classes just for fun. Following such steps, NEET 2021 candidates will not face situations where they are not well prepared. NEET aspirants must start utilising the resources available judiciously, they will not at all face any challenges.
Candidates are advised not to speculate these situations, which will not make any difference in learning.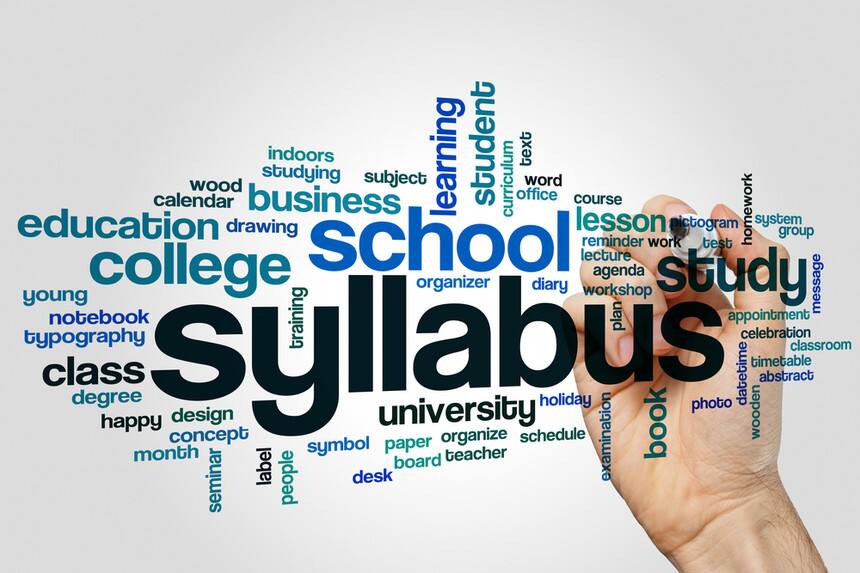 Careers360: Will MHRD reduce NEET syllabus for the year 2021 and revert in 2022?
Pramod Maheshwari: I think so. The Ministry of Human Resource and Development (MHRD) may tweak the syllabus as the school boards will not be getting enough time to complete the syllabus. Obviously, once the situation is under control, the authority will come back to the same pattern and syllabus. However, students should not feel leveraged about this and focus on every topic of the syllabus, as getting more knowledge is not harmful.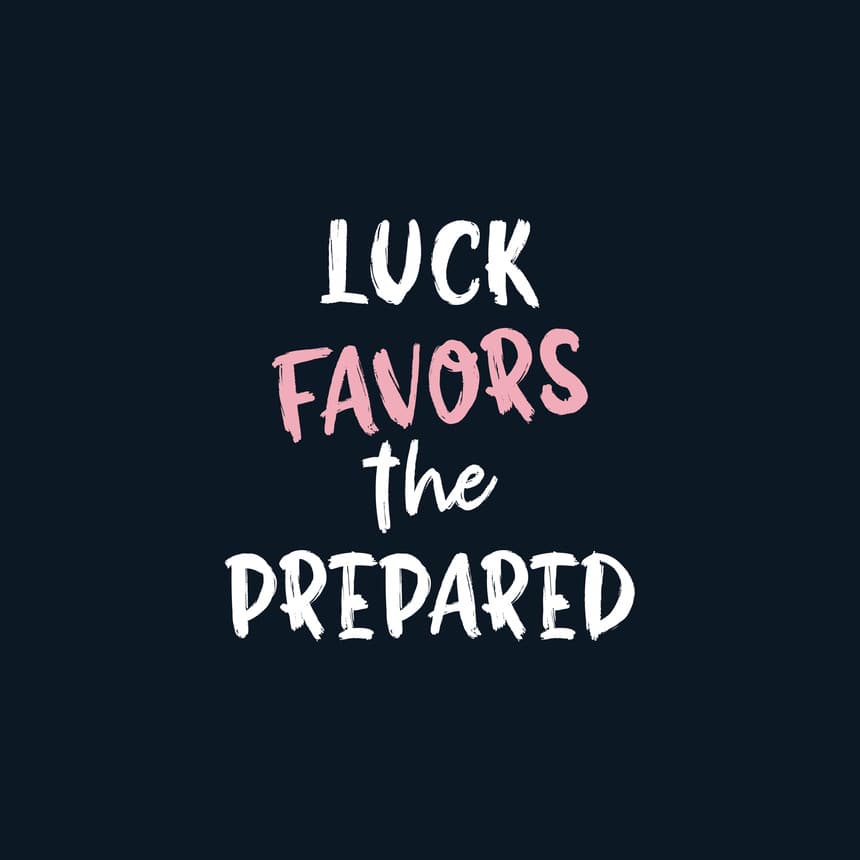 Careers360: What should be the NEET preparation 2020 strategy for last two months?
Pramod Maheshwari: I would like to advise students who have been preparing for NEET 2020 since last year, they must prepare a 60 days revision plan. In the revision plan, aspirants try to focus more on revision of theory. In the 60 days revision plan, one day aspirants must try to focus on theory. While for another day try to attempt such questions and on the third day take the test. Then, follow the strategy for the remaining days for each topic. In the last 15 days of NEET 2020 exam, aspirants must take the full syllabus test. Aspirants can use NEET National Testing Abhyas for full syllabus test.
The chapter-wise test will help in solving minute details from a particular topic. So in case of any question related to that topic, candidates can solve it without any issue.
This revision strategy can also be followed by NEET candidates who were preparing for board exams. They can also follow the similar revision strategy then they can cover up the remaining portion which was left out. And most importantly candidates need to focus on the topics which they have covered and strengthen them. Try to work on the accuracy on the revised topics. If aspirants have completed 70% of the syllabus, then they must work on it and attempt them with 100% dedication.
In the board examination, the questions are asked from NCERT textbooks, so aspirants memorise the theory, with which they score good marks. However, NEET examinations have questions which focus more on application of syllabus.
Careers360: So the full syllabus test for NEET preparations will help candidates?
Pramod Maheshwari: Yes, the last 15 days should be for a full syllabus test. They must take the NEET mock tests for all three subjects - Physics, Chemistry and Biology. But these mock tests must be taken in a serious manner and with a final exam environment. After that, analyse the paper, what mistakes have been done, if silly mistakes that means aspirants are under pressure, while if it is conceptual mistakes then they can work on it.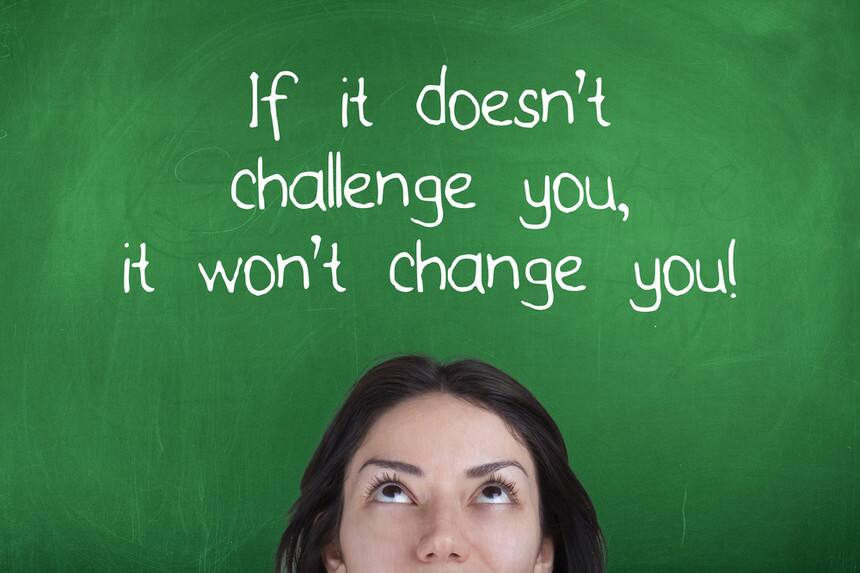 Careers360: How to prepare for NEET 2020 with no network facilities during lockdown period?
Pramod Maheshwari: Since many aspirants have gone back to their hometown and villages with less network signals and no facilities. There are a certain number of textbooks, coaching institute materials/mock test/crash courses. Students should take immediate decisions rather than waiting for 10 days to get lockdown over. Buy such materials for NEET preparations without delaying, use them wisely. Career Point and other institutes provide such mock tests and prepare properly. Aspirants can get internet facilities at night or any other timings, so they can adjust their schedule to take mock tests. Print material is also the perfect substitute.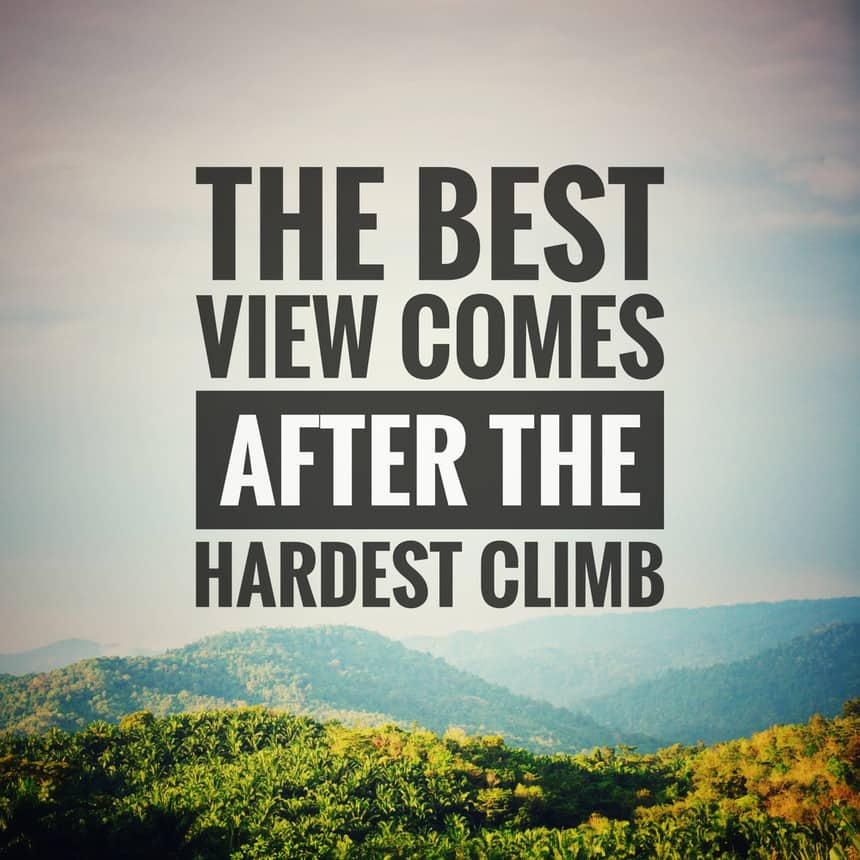 Careers360: How to stay motivated for NEET preparations during lockdown?
Pramod Maheshwari: There are a number of students who say that they can take a drop and appear for next year, or cannot prepare during lockdown. The first thing candidates must understand is that everybody is sailing the same boat. There is nothing to be personal. COVID-19 pandemic has affected the entire world, not just a particular student. They should talk to themselves and stay positive by reminding that everybody is facing the same challenge, then why to worry. As said by Swami Vivekananda, "Talk to yourself once in a day, otherwise you may miss meeting an excellent person in the world". Stay focused and positive.
Candidates should move away from negative friends. The biggest problem is with the environment students are living in. People demotivate with a number of negative talk and thoughts. "Will the NEET exam be postponed again?" or "Is NEET 2020 going to be conducted in July?" and other unnecessary and irrelevant questions creates ruckus in the mind, which should be diverted towards better opportunities.
NEET is not for knowledge but transforming the knowledge into performance. Students can transform knowledge into performance only if they are confident and motivated about their capabilities, irrespective of conditions and situation. One mark can affect the performance, so be positive. All doctors and engineers are not successful and all successful doctors and engineers are not from IITs and MAMC. The admission to top college will not make any difference in an aspirant's life. It is the attitude towards life, person will be successful. Quote by William J. Johanson, "The most significant change in a person's life is a change of attitude. Right attitudes produce right actions."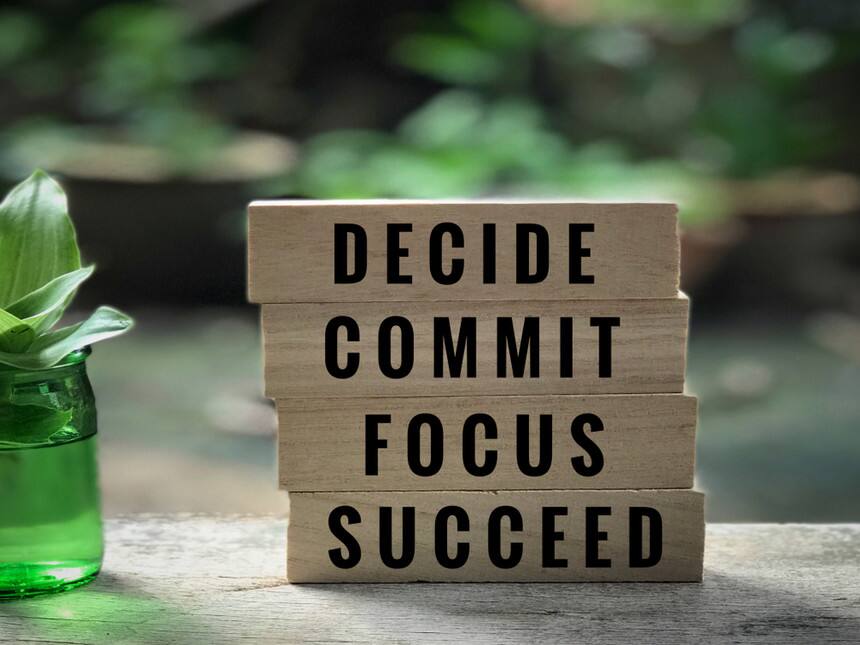 Careers360: How to start NEET 2020 preparations?
Pramod Maheshwari: The simplest way of preparing is to list down the topics on a page. Then, divide the topics in A, B and C category, like Good, Bad and Ugly. Students who have put a halt in their preparation, they must restart with comfortable topics, which will boost their confidence. The next topic should be the uncomfortable one, and students should work hard on it. Aspirans with a fighter and positive attitude can start with uncomfortable topics and in this time, they can study these topics. Keep a balance between Good, Bad and Ugly topics and do not plan things.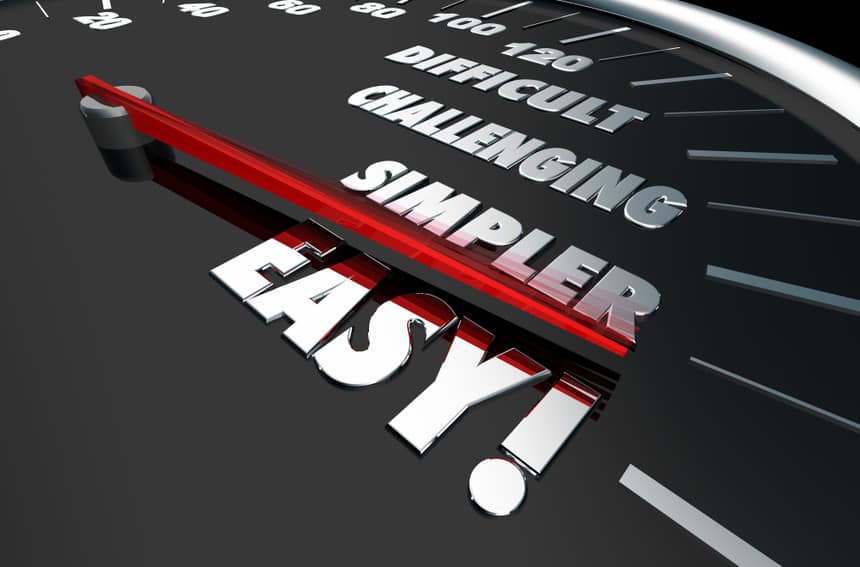 Careers360: Will NEET 2020 difficulty level, pattern and syllabus change after AIIMS merger?
Pramod Maheshwari: No, the NEET exam pattern will not change at all. The most important question which is being asked, "Will AIIMS and JIPMER merger make NEET 2020 more difficult?" The audience of NEET, AIIMS and JIPMER candidates was the same in the previous year. So the National Eligibility cum Entrance Test will be the same competition as it was earlier. Since, AIIMS and JIPMER are a part of NEET, the opportunity has increased. The conducting authority, NTA has also announced no changes in paper pattern and syllabus.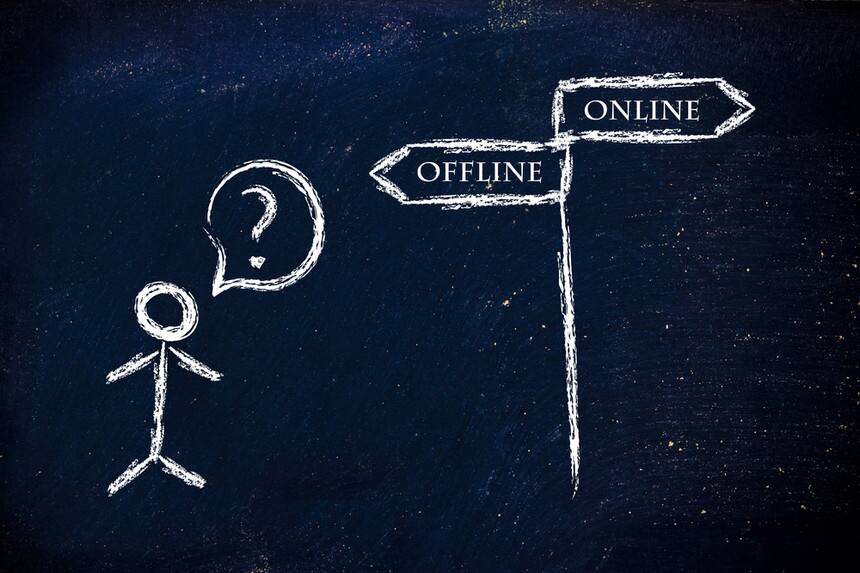 Careers360: Is online NEET coaching efficient as offline coaching?
Pramod Maheshwari: Yes, online coaching depends upon the purpose of the platform it has been designed for. If the online classes are designed to replicate the offline coaching order, then it is a substitute of offline coaching. We have replicated everything in the Career Point app, from classrooms, teachers, practice sheet, discussion, test, motivation and seminars. There should be better features in NEET online coaching, which makes students dedicate more towards their studies. I would suggest one should take online NEET coaching considering all offline aspects available in the course.
Not just online classes, technology has empowered faculty as well as students to get more interaction. In NEET online coaching, candidates can take the class even after missing it as the recorded lectures are available. Aspirants can get perfect responses in weak and strong areas.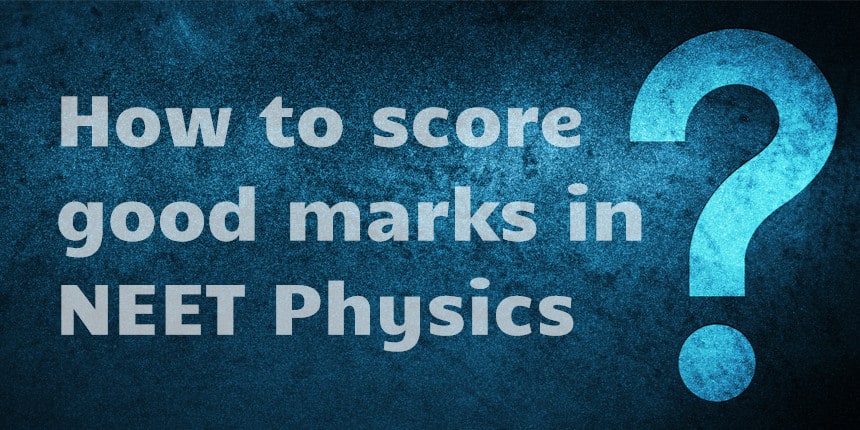 Careers360: How to score better marks in NEET Physics 2020?
Pramod Maheshwari: The biggest challenge with NEET aspirants is, they think they don't know Mathematics. This is really unfortunate as the basic Mathematics is required to solve NEET Physics questions. The essential Mathematical concept should be clear, as Physics is close to this subject. To solve the numerical problems in Physics of NEET 2020, one should know basic Mathematics topics like Trigonometry, Algorithms, Differentiation, Basic Integration and Basic Differentiation. With the essential Mathematics, NEET Physics will be the most comfortable subject for students.
The only secret to master in Physics is to solve as many questions as one can. No theoretical questions must be revised, as Newton's law will always be the same even after reading it several times. One must try to understand how to apply such laws in questions on NEET Physics 2020, which can be done after solving questions. The best example is that, "By reading a book on how to become a master in cricket, one cannot become Sachin Tendulkar. One can become Sachin Tendulkar only after net practice, the way he has done."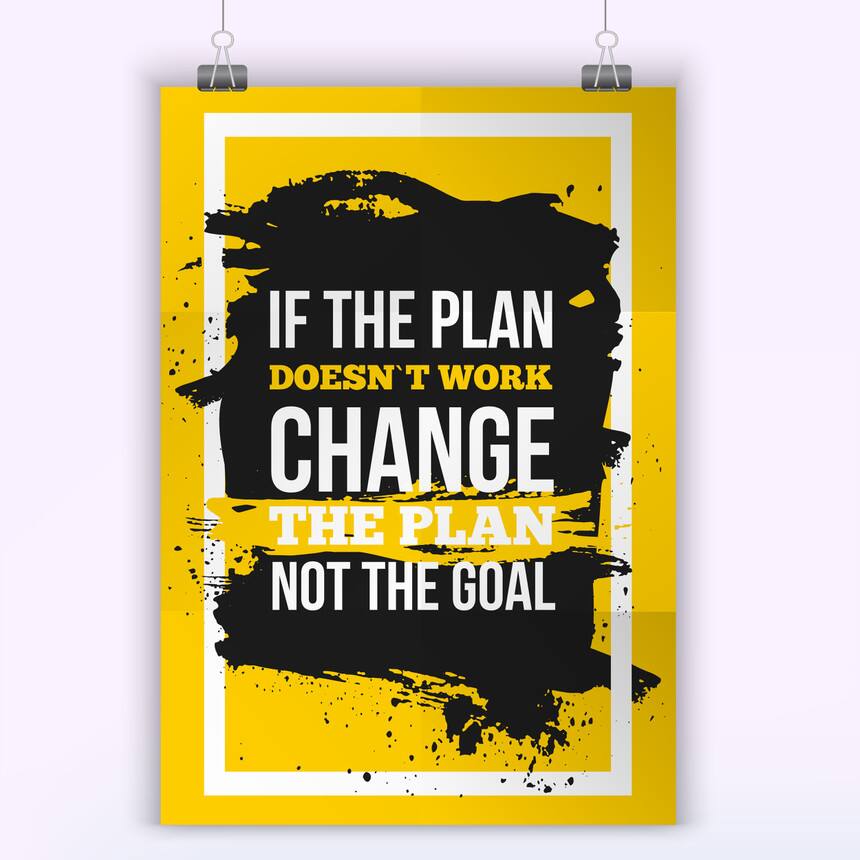 Careers360: What would be the advice to candidates on how to prepare for NEET 2020 without coaching due to financial problems?
Pramod Maheshwari: Now-a-days most of the coaching institutes have started live free classes on YouTube. Students must be careful while selecting the institution which has conducted free classes and should also learn subjects systematically. They can also standard textbooks and study material from coaching classes which will not cost high.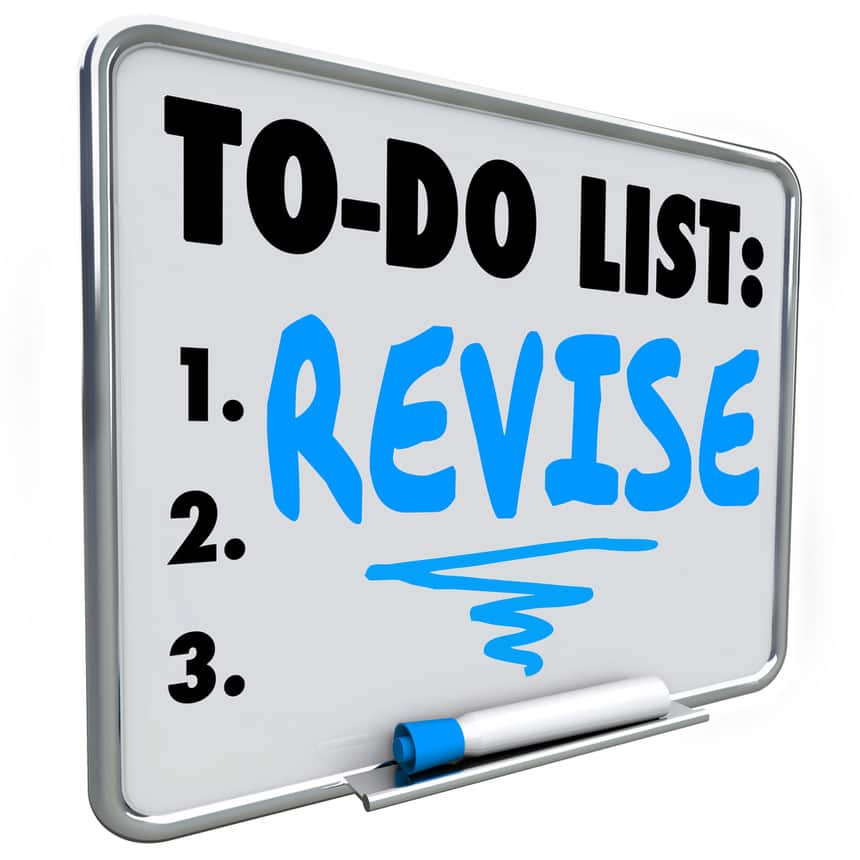 Careers360: What are the revision tips for NEET 2020?
Pramod Maheshwari: Students must quickly revise the theory, but do not memorise it. Read the important revision notes made while preparing for NEET UG 2020. Solve as many questions as one can using NEET practice test papers. Practice the chapter-wise test papers for 45 days, and for the remaining 15t days take the full NEET syllabus test. Focus on the speed and accuracy. Most importantly, relax as the preparations are over, focus more on building confidence.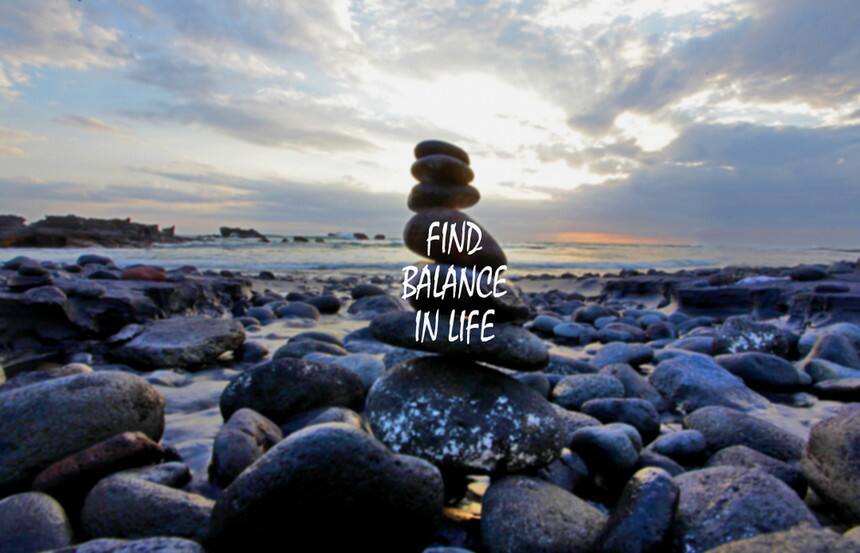 Careers360: How to balance between NEET and JEE preparations 2020?
Pramod Maheshwari: For Joint Entrance Examination (JEE Main) and NEET, Physics and Chemistry are the common subjects and so are the preparations. Only difference is Biology and Mathematics. Aspirants need to maintain balance between both the subjects. If an aspirant wishes to give priority to medicine, then focus more on Biology, while if priority is engineering, then focus more on Mathematics. 50% syllabus is common so nothing to worry about.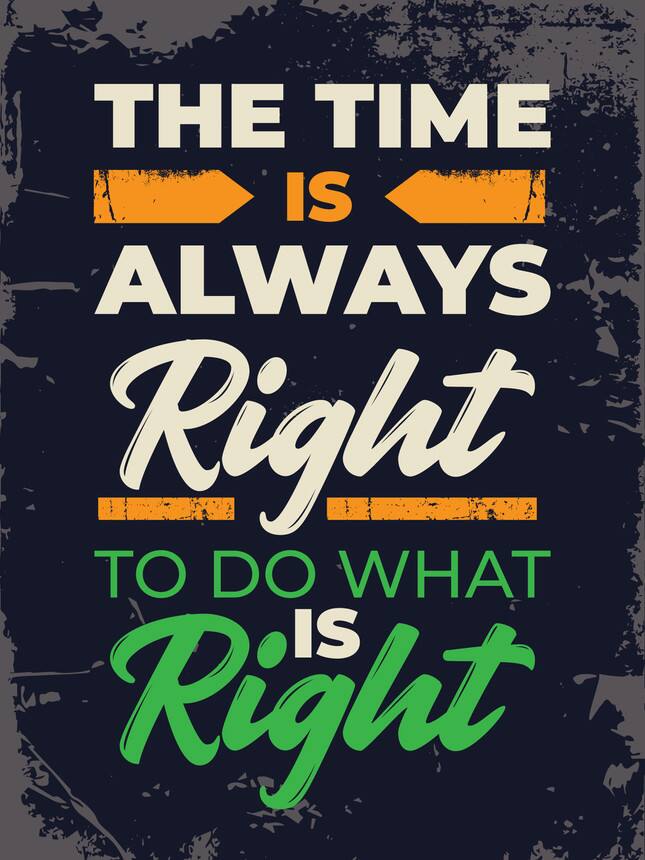 Careers360: Are there any chances of cracking NEET 2020 now, if Class 11 and 12 preparations are done perfectly?
Pramod Maheshwari: Yes, absolutely. If candidates are comfortable with most of the syllabus, they can crack NEET with good marks. But they need to work on accuracy. They should attempt 80% questions with best accuracy, they will absolutely secure 80% marks, which can get them a seat in any government medical college. If 20% is left, find out the chapters which are easy and start preparing for NEET 2020, since two months are left.
Therefore, the crux of live session NEET preparation tips by Pramod Maheshwari mentions that aspirants must stay motivated during the lockdown period. The revision should be done with enthusiasm. They must grab the opportunity and stay away from negative thoughts as well as people. Use the revision strategy of NEET 2020 to ace the test with better marks for admission to the best government medical college. Students can read the interview for better understanding on how to prepare for NEET 2020.
Frequently Asked Question (FAQs) - NEET 2020 Preparation Tips by Pramod Maheshwari, Managing Director, Career Point
Question: How should I do during lockdown for better NEET preparations?
Answer:
Aspirants must understand that the entire world is going through the same situation and troubles. So they must not think of lockdown.
Question: How can students prepare for NEET 2020 during lockdown?
Answer:
It is mandatory for candidates to grab the opportunity of lockdown for preparations. They should try to practice and revise as much as they can.
Question: How should I revise NEET syllabus 2020?
Answer:
For revision, a candidate must follow a 60 days revision plan. For the first day, an aspirant must revise a particular topic, second day try to solve questions based on the topic and on the third day he/she should take a test with a proper exam environment.
Questions related to NEET
Showing 83588 out of 83589 Questions