NEET 2021 Preparation Tips in 4 Months by Amit Gupta, Educator at Unacademy
How to prepare for NEET 2021 in four months - The National Testing Agency (NTA) to conduct NEET 2021 on August 1, in pen and paper mode. With just four months left, NEET preparations should be done more rigorously. Every year, more than 15 lakh aspirants take the NEET entrance exam for admission to around 83,075 MBBS, 26,949 BDS, 52,720 AYUSH and 525 BVSc & AH seats. With a high level of competition, NEET is beyond a doubt one of the most competitive medical entrance exams. Therefore, during NEET preparations in four months, candidates should not leave any stone unturned. Careers360 brings an article on NEET 2021 preparation tips by experts by Amit Gupta, top educator at Unacademy.
Stay up-to date with NEET News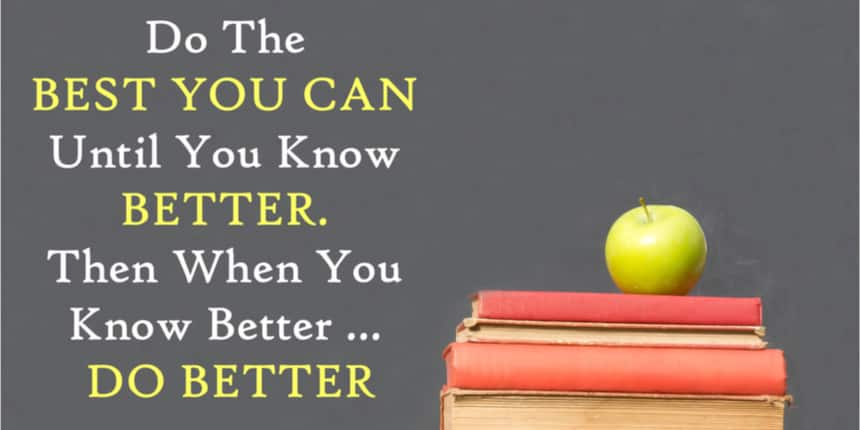 'How to prepare for NEET 2021 in 4 months?' or 'What is the best strategy to revise NEET topics or formulas and concepts of NEET exam?' or 'What are the best books for NEET 2021?' and answers to many such questions have been answered by Unacademy top educator, Amit Gupta to prepare for NEET UG. When asked about managing balance between time management and accuracy, Amit Gupta said, initially students must concentrate on accuracy in NEET 2021. When they reach the high level of accuracy, then students should focus on speed.
Read the extract from NEET 2021 preparation tips by expert Amit Gupta below.
Careers360: How students can prepare for NEET 2021 entrance exam in 4 months?
Amit Gupta: It is important to carefully plan a strategy for revising previously covered sections of the NEET 2021 syllabus in the first month of preparation. In the next three months of NEET preparations, along with completing this task, the aspirants can cover new topics. Practice mock and previous years questions extensively in the month leading up to the test. It is also advised to quickly review the topics which are seemingly difficult to solve.
Careers360: Like JEE Main, will there be any change in the NEET pattern like an increase in the number of questions?
Amit Gupta: NTA will make the final decision in this case. However, I believe, similar to the JEE Main examination, NEET UG students should also get some internal choices for attempting the question. It would help in nullifying the disparity between various state board and Central Board syllabuses.
Careers360: What is your opinion on the NEET syllabus remaining unchanged?
Amit Gupta: Majority of topics in any given subject are usually interrelated. Even if the syllabus had been reduced, creating a NEET question paper that fully isolates those topics would be extremely challenging.
It is not a board exam, but rather a competitive exam. Hence, to gain an advantage over the other candidates, one must meticulously plan their preparations.
Careers360: What is the best strategy to revise the topics, formulas and concepts of Physics, Chemistry and Biology to prepare for NEET 2021 within 4 months?
Amit Gupta: To prepare for Physics in NEET 2021, Students should make a list of all the relevant formulae for solving numerical problems in NEET Physics. It will also be beneficial to look over some of the solved examples of numericals.
To study for NEET Chemistry 2021, use a similar approach for physical chemistry, and for organic and inorganic chemistry. Make a list of important reagents and rules which will be helpful for a quick revision.
For NEET Biology preparations, students should have flow charts prepared for the mechanism and physiology sections of biology. Before beginning to answer the questions, one must first go over them.
Careers360: Which are the notable books candidates must refer to for better NEET preparation in 4 months?
Amit Gupta: Students should be well versed with the NCERT textbooks for all the three subjects of classes 11 and 12. These exemplar problem books for all the three subjects by NCERT are very useful for the aspirants. Additionally, students should have a book for NEET 2021 with NCERT-based questions and must go through previous years AIPMT/NEET and AIIMS question papers.
Careers360: How can students reduce their stress while preparing for NEET 2021 in just four months?
Amit Gupta: Apart from seeking parental support and adhering to a healthy routine/eating habits, the students should also be in touch with their teachers to keep their morale high. Rather than falling into the vicious cycle of negativity which creates unnecessary stress, one should avoid any random thoughts and immediately identify and discuss academic issues with their mentors.
Easy but important subjects should be prioritized first, as they are easier to crack. To know the easy subjects with the number of questions asked, check the NEET chapter wise weightage. Once that is covered, the stress rate will naturally go down, making it easier to tackle the remaining tough topics.
Careers360: What is the best timetable one can follow to score good marks in NEET 2021?
Amit Gupta: A NEET preparation timetable 2021 tailored to a student's specific need will help them in achieving their respective goals. Students must set aside one hour everyday to revise the back portion. This habit will help them in revising everything that they previously studied.
Careers360: What are the common mistakes students can avoid during NEET preparations?
Amit Gupta: Here are the most NEET common mistakes students should avoid to score well in the examination:
Students should not read one theory from different books.

Complete dependency on handwritten notes is not advisable because a textbook is a better choice for understanding the key concepts.

Don't rely on others' notes. Use your NEET revision notes

Choosing the right guide to help you prepare for your exam is crucial. Selecting the appropriate study materials and learning platforms (whether a coaching institute or online platform) are critical.
Careers360: How to maintain a balance between time management and accuracy?
Amit Gupta: Initially, during NEET question paper practice, students must concentrate on accuracy. After achieving the highest levels of accuracy, students should concentrate on increasing speed until the correct ratio of speed to accuracy is attained. The more you practice, the more proficient you will become.
Careers360: How should one deal with negative markings and how to avoid it?
Amit Gupta: Students should refrain from attempting maximum number of questions during the initial phase. They should adhere to the 20% rule, which means after each test, they should analyze the paper and identify their mistakes in order to reduce the number of incorrectly attempted questions by 20% in the next test, even if it requires to leave certain questions unattempted.
Questions related to NEET
Showing 116707 out of 116707 Questions