Switch to Hindi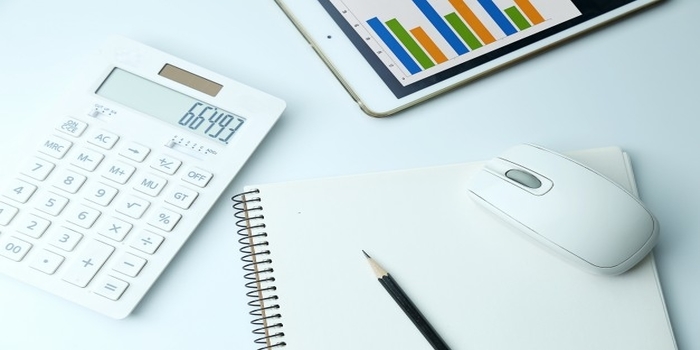 Admissions Open Now
Manipal University Admissions 2019
Apply
NEET 2019 Cutoff Rajasthan – Office of the Chairman, NEET UG Medical and Dental Admission/Counselling board will release the cutoff of NEET 2019 Rajasthan tentatively in the fourth week of August. Rajasthan NEET 2019 cutoff will be for state quota seats only which accounts for 85% of the total sanctioned seats. NEET 2019 cutoff Rajasthan for remaining 15% All India Quota seats will be released by DGHS, on behalf of MCC. The NEET cutoff 2019 Rajasthan will be available online after the final round of Rajasthan MBBS 2019 counselling. The cutoff will be prepared category-wise for all participating institutes and will include the last NEET 2019 score and rank for which admission is offered in that category and institute. Also note only NEET UG qualified candidates are eligible for admission through NEET 2019 MBBS counselling. Rajasthan NEET 2019 cutoff for a institute depends on factors like sanctioned seats and number of applications received, so it would vary across years and also from one category to another. Go through the rest of the article to learn full details of 
Latest:[Know your Chances for NEET All India, Central, Deemed Universities and State Counsellings through NEET]- NEET College Predictor
Rajasthan MBBS 2019 admission process will commence tentatively from 2nd week of June 18 in online mode. Eligible candidates will be considered for counselling upon successful submission of the application form and payment of fee. Counselling of Rajasthan MBBS 2019 will include two rounds followed by a manual mop-up round for filling vacant seats. The
MBBS Companion 2019
Get all information regarding medical admissions through College Predictors, Almanac, and E-books
Know More
About NEET 2019 Cutoff Rajasthan
The cutoff of Rajasthan MBBS 2019 is typically the minimum score or rank for which seat allotment is made for that particular category and institute. So, the candidate must get a rank or score higher than the specific cutoff to have a good shot at admission. Given the NEET MBBS cutoff 2019 Rajasthan will be available only after completion of the counselling process, aspirants may refer the cutoff data of previous years - which is provided below - to get an idea as to what rank or score they may target to increase their chances of admission.  
Factors that determine NEET 2019 Cutoff Rajasthan
The number of applicants
Total number of seats
Number of candidates appearing in NEET 2019
Performance of candidates in the exam
Category of the candidate
 NEET 2019 Cutoff Rajasthan – State Quota
Rajasthan MBBS 2019 cutoff will be available for both general and reserved categories. To check whether they meet the cutoff requirements, candidates must then refer to the minimum prescribed NEET 2019 in their receptive category only, Candidates who meet Rajasthan NEET 2019 cutoff will be eligible for admission to 85% state quota seats only.
NEET 2019 Cutoff Rajasthan – All India Quota
The Directorate General of Health Services (DGHS) will publish the NEET cutoff 2019 Rajasthan after seat allotment process under All India Quota seats is over. The DGHS is also the authority that conducts counselling for All India Quota seats. Rajasthan NEET 2018 cutoff will be published category-wise for all participating institutes.
 All India and State Quota Rajasthan Cutoff of NEET 2018
While the cutoff of NEET 2019 Rajasthan is currently unavailable, the candidate can nevertheless consult the cutoff figures of previous years as given in the tables below. This will help them prepare for the national-level exam with a clear picture in mind. 
 Rajasthan NEET Cutoff 2018 – AIQ Seats
Medical College
Dental College
Rajasthan NEET Cutoff 2017 – AIQ Seats
GOVERNMENT MEDICAL COLLEGES

Name of College

AIQ Seats

15% All India Quota

UR

OBC

SC

ST

NEET Rank

NEET Marks

NEET Rank

NEET Marks

NEET Rank

NEET Marks

NEET Rank

NEET Marks

S.M.S. Medical College, Jaipur

38

651

636

-

-

13,662

539

17,072

527

Sardar Patel Medical College, Bikaner

38

3,258

596

-

-

30,015

490

43,242

461

R.N.T. Medical College, Udaipur

23

3,670

592

-

-

31,493

487

46,339

454

Government Medical College, Kota

23

4,333

587

-

-

34,010

480

47,697

452

Jawaharlal Nehru medical College, Ajmer

23

3,985

590

-

-

33,247

482

47,172

453

Dr. SN Medical College, Jodhpur

38

3,688

592

-

-

33,259

482

44,822

457

RUHS College of Medical Sciences, Jaipur

15

2,574

603

-

-

29,851

491

33,494

482

Jhalawar Medical College, Jhalawar

22

4,514

586

-

-

34,689

479

48,658

450
Rajasthan NEET Cutoff 2017 – State Quota
NEET 2017 Cutoff for General and OBC categories-
Name of College

85% State Quota (Only Government Seats)

GEN

OBC

NEET Rank

NEET Marks

NEET Rank (Males)

NEET Marks

NEET Rank (Females)

NEET Marks

SMS Medical College, Jaipur

13,603

539

1717

614

1885

611

Sardar Patel Medical College, Bikaner

4004

590

4247

588

4138

589

RNT Medical College, Udaipur

4398

587

5087

582

5642

578

Government Medical College, Kota

8518

562

9474

557

9473

557

Jawaharlal Nehru Medical College, Ajmer

4970

583

5550

579

5386

580

Dr. SN Medical College, Jodhpur

4392

587

4769

584

27,084

498

RUHS College of Medical Sciences, Jaipur

2602

603

2704

602

2173

608

Jhalawar Medical College, Jhalawar

9577

556

9690

556

9641

556
NEET 2017 Cutoff for SC and ST categories-
Name of College

85% State Quota (Only Government Seats)

SC

ST

NEET Rank (Males)

NEET Marks

NEET Rank (Females)

NEET Marks

NEET Rank (Males)

NEET Marks

NEET Rank (Females)

NEET Marks

SMS Medical College, Jaipur

19,542

520

18,161

524

30,118

490

30,129

490

Sardar Patel Medical College, Bikaner

35,560

477

35,126

478

52,015

444

49,365

448

RNT Medical College, Udaipur

37,652

472

38,000

472

49,103

449

35,619

477

Government Medical College, Kota

46,687

454

47,525

452

76,232

405

75,751

406

Jawaharlal Nehru Medical College, Ajmer

36,748

474

36,043

476

64,243

423

52,563

443

Dr. SN Medical College, Jodhpur

38,084

471

37,068

474

75,591

406

76,021

405

RUHS College of Medical Sciences, Jaipur

27,623

496

28,658

494

47,383

452

-

-

Jhalawar Medical College, Jhalawar

56,394

436

53,913

440

84,637

393

77,658

403