NEET online test series - National Eligibility cum Entrance Test (NEET) is the single entrance exam for admission to MBBS, BDS, AYUSH courses. As it is the only entrance exam for these courses, it is highly competitive. Scoring 650+ marks in the exam and getting a seat in the top medical college requires hard work combined with smart work. Merely studying and completing the syllabus is not enough to crack NEET successfully. It is vital to back this up with vigorous practice and this is where the NEET online test series can help aspirants gain that edge over the other aspirants.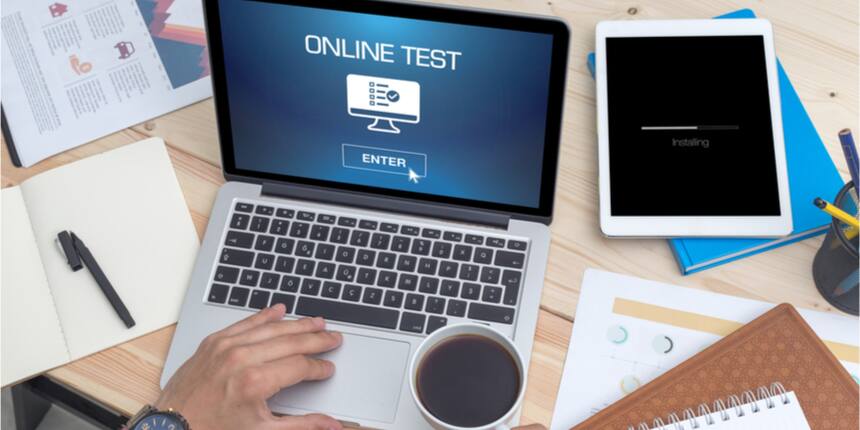 NEET Online Test Series
About NEET Online Test Series
NEET test series is a pack of unlimited tests designed just for practice. Cracking NEET requires in-depth knowledge of the concepts and so the NEET test series should include chapter wise, subject wise and full mock tests. The online NEET test series 2021 have been designed on the lines of the official NEET exam pattern 2021 with all questions only from the NEET syllabus released by NTA. These tests have been formulated by highly experienced faculty and experts thus providing that contributing factor for success in NEET exam.
NEET Online Test Series - Benefits
Get well versed with NEET syllabus and exam pattern:
Since the online test series for neet include chapter wise tests for each subject, they make sure that students are prepared for each topic and question that may be asked from the official NEET syllabus 2021.Not just that the constant practice gives students a familiarity with not just the NEET topics but also with the NEET 2021 exam pattern.
Develop expertise in NEET concepts
Constant practice for each chapter, topic, subject will lead to students developing conceptual expertise which is an extremely useful factor to crack NEET with success. Online test series for NEET 2021 should help students to become strong in NEET concepts.
Improve speed and accuracy in NEET exam
When students take up tests on a regular basis, the first thing that improves is the speed and then accuracy. The more the tests one attempts, the better the understanding on how to answer the NEET question papers.
Regular performance analysis: NEET online test series by Careers360 helps candidates to analyze the strengths, weaknesses and work on them potently. Evaluation is one of the major factors needed for successful NEET preparation. All users can avail tools like Prepmeter, Strength Sheet, Weakness Sheet, Skills Graph, Rank Predictor which will help evaluate their strengths, weaknesses and improve for a better result in NEET 2021.
Devise NEET exam day strategy
One of the biggest advantages of the online test series of NEET 2021 is that candidates can devise their own exam strategy based on all their past performances in the mock tests and practice tests. Which section to answer first, which subject and section to look at are some areas that are easily identified during practice with the NEET online test series.
What is NEET?
National Testing Agency (NTA) conducts the NEET exam annually for admission to MBBS, BDS, AYUSH and BVSc & AH courses. The exam is conducted in offline mode. Total marks of the exam are 720 and the exam consists of 180 multiple choice questions.