We need a screening test for Indian medical graduates, says Dr. Subhash Chandra Parija, JIPMER Director
Careers360 interviews Dr Subhash Chandra Parija, Director of Jawaharlal Institute of Postgraduate Medical Education & Research. In the interview, the JIPMER Director shares his views about the need to raise quality of India's medical education.

Dr. Parija also shares his views on how the quality of medical graduates can be improved.

Read the complete interview with Dr. Parija here.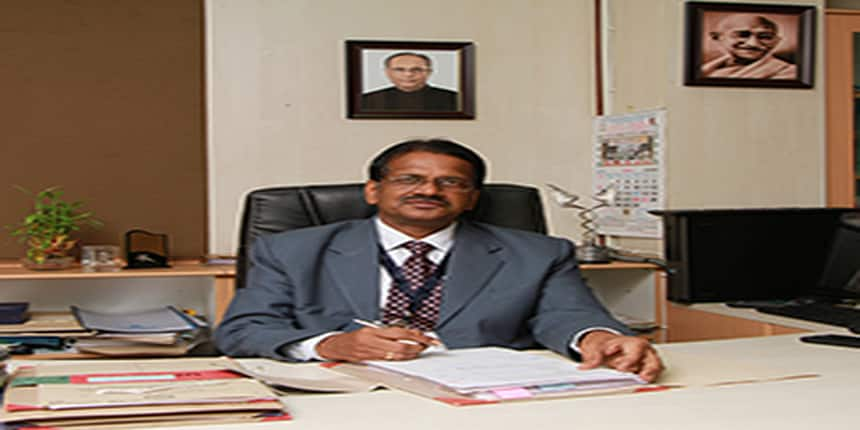 Interview-
Careers360: You have spent considerable period in medical education. What are the major changes have you observed over the years?
Dr. Parija: Thirty-forty years back when we were students, expectation from the MBBS student was different than what is expected now. When we were students, MBBS students were expected to be very strong in their clinical care values. Though, it still holds importance but since past few decades, it is expected that they should have an idea about research. Now they are also expected to have leadership qualities if they are posted at government-run primary health centres. They are expected to lead a team and implement various programmes of the government. Another important area is content delivery. In our times it was mostly lectures, library and journals. Now, everything is available online and is very important as they get to know about the latest developments. These days many colleges have opened up but they are not able to produce good doctors as they are not properly trained, they do not know how to treat patients and lack skills.
Careers360: How can we improve the quality of medical graduates?
Dr. Parija: The Medical Council of India conducts a test called Foreign Medical Graduates Examination for students who do MBBS outside India. We need a similar kind of exit test for anyone doing MBBS within the country as well. This will certify that they have got minimum standards which they are expected to acquire. This kind of test will have some problems in the beginning but at the same time it will bring uniformity and define minimum standards. This will ensure that all MBBS students in the country are at the same level.
Careers360: Do you feel that the number of UG, PG seats should also increase as India needs large number of doctors?
Dr. Parija: It is true that India needs large number of doctors but we cannot compromise with quality. Increasing the number of doctors, without giving them proper training will create more confusion. Unfortunately, quality is not being maintained. So, just for the sake of numbers, increasing the number of seats will not serve the purpose.  
Careers360: What should be done according to you to develop their competence?
Dr. Parija: Students need more practical opportunities to develop their skill and competencies. Earlier during the internship, this was happening as they were posted for a year at different places. Whatever they used to learn during their four-and-a-half-years of education, they used to practice for one year under supervision and learn skills in real-life situations. Now, what is happening is that they are not learning these skills but are more focused on preparing for graduate studies, thus wasting the time meant to acquire skills.
Careers360: There is a move to allow only three attempts for medical aspirants?
Dr. Parija: We need quality doctors and that should be the primary objective. This is one of the ways to achieve that objective as otherwise people will go on attempting. The message should be clear that if you are not interested, you can quit, and can take up any other career. The main problem with the undergraduate education is that we are not reforming it and making it more qualitative. We are just producing 50,000 MBBS doctors, but if we don't use them wisely for providing quality healthcare, it is a waste of money, a waste of manpower. 
Stay tuned to medicine.careers360.com for more articles and interviews
Questions related to NEET
Showing 83597 out of 83598 Questions