AIIMS and JIPMER Cancelled: Know admission process through NEET 2020
AIIMS, JIPMER cancelled; admission through NEET: Till last year (2019) all the admissions to MBBS (Bachelor of Medicine and Bachelor of Surgery) were done through NEET (National Eligibility cum Entrance Test). However, admissions to All India Institute of Medical Sciences - AIIMS and Jawaharlal Institute of Postgraduate Medical Education and Research (JIPMER) was offered through a separate entrance exam, as they were governed by different Acts and conferred as Institute of National Importance (INIs).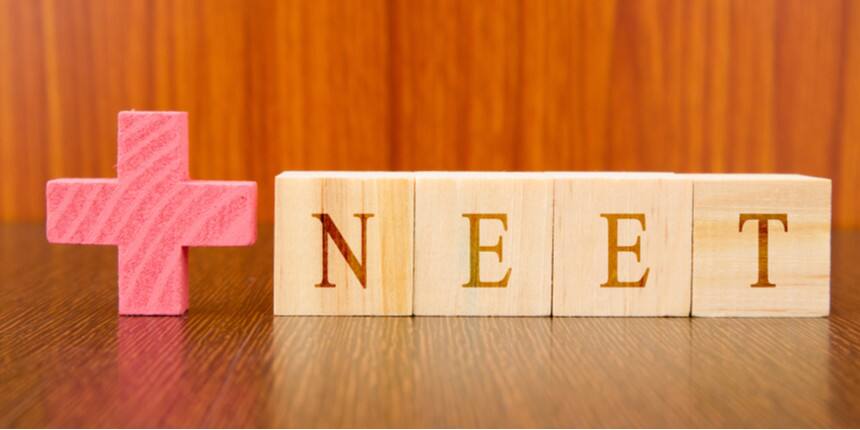 AIIMS and JIPMER cancelled 2020; admission through NEET UG 2020
From the year 2020, National Eligibility Entrance Test - NEET, AIIMS, JIPMER is a combined entrance exam for admission to MBBS courses. NEET for AIIMS will be held for admission to 1205 UG courses. While, NEET for JIPMER will be held for 200 undergraduate medical admissions. The current academic session of 2020-21, NEET will be organised by National Testing Agency (NTA) and for further exam & admission information, please visit their site : ntaneet.nic.in.
Since, there is a lot of confusion/chaos among students and their parents/guardians related to combining NEET 2020, JIPMER and AIIMS into single entrance test and admission process.
Here are the answers related to queries like Is NEET, AIIMS and JIPMER combined in 2020? or What is the NEET 2020 admission process for AIIMS & JIPMER? and more.
What is the NEET, AIIMS & JIPMER 2020 admission process?
NEET, which was earlier governed by the MCI (Medical Council of India) has now been replaced by a new governing body, National Medical Commision (NMC) under the NMC Act 2019, which got its assent from the President of India on August 8, 2019. Under the rules of this NMC 2019 Act:
"CHAPTER IV : NATIONAL EXAMINATION
14. (1) There shall be a uniform National Eligibility-cum-Entrance Test for admission to the undergraduate and postgraduate super-speciality medical education in all medical institutions which are governed by the provisions of this Act :
Provided that the uniform National Eligibility-cum-Entrance Test for admission to the undergraduate medical education shall also be applicable to all medical institutions governed under any other law for the time being in force."
In simple words, this means that it is mandatory to hold a uniform & common NEET entrance exam for admission to UG (Undergraduate) courses for all medical/dental institutions including those which are governed by any other Act or Law.
So, from this year onwards, all admissions to MBBS, BDS, AYUSH and BVsc & AH courses will be made through NEET 2020 only, including all AIIMS & JIPMER institutes according to new Act (NMC Act, 2019).
NEET 2020 AIIMS & JIPMER counselling process
Admission to AIIMS and JIPMER through NEET 2020 will be conducted by the Directorate General of Health Services (DGHS) on behalf of the Medical Counseling Committee (MCC). The counselling of NEET 2020 for 15 AIIMS institutes and two JIPMER institutes might begin in the second week of June.
Besides AIIMS and JIPMER institutes, NEET result 2020 will also be used by MCC for admission to 15% All India Quota (AIQ) seats, Deemed/Central Universities, ESIC (Employees' State Insurance Corporation) & AFMC (Armed Forces Medical College) colleges. Whereas, counselling for remaining 85% state quota seats and seats in private colleges shall be conducted separately by the authorities concerned. For more information visit the official website :- mcc.nic.in or ntaneet.nic.in
Questions related to NEET
Showing 102086 out of 102086 Questions