BoG MCI approves increase in MD/MS and DNB-FNB seats from next academic session: tweeted PTI
Increase in PG medical and DNB seats - Through a tweet of Press Trust of India (PTI) on March 16, 2020, stated that the Postgraduate (PG) medical seats have increased to a number of 44,000 including Diplomate in National Board (DNB) and Fellowship of the National Board (FNB) seats. These seats will be available for PG medical intake from the next academic session. Out of the total PG medical seats, as many as 4,807 Masters of Surgery (MS) and Doctor of Medicine (MD) courses making it around 36,192 MD/MS seats across India.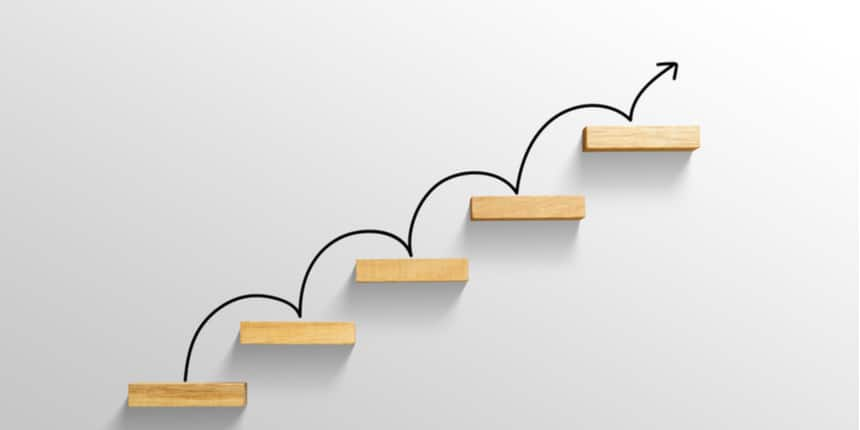 With this information on hike of postgraduate medical seats was tweeted by PTI, which was quoted by the top officials of the Medical Council of India (MCI). However, no official confirmation of this news has been made and the official MCI website - www.mciindia.org is also under maintenance, which was later unable to reach the server. Check the official PTI news on increase of Postgraduate medical seats for DNB-FNB and MD/MS seats below.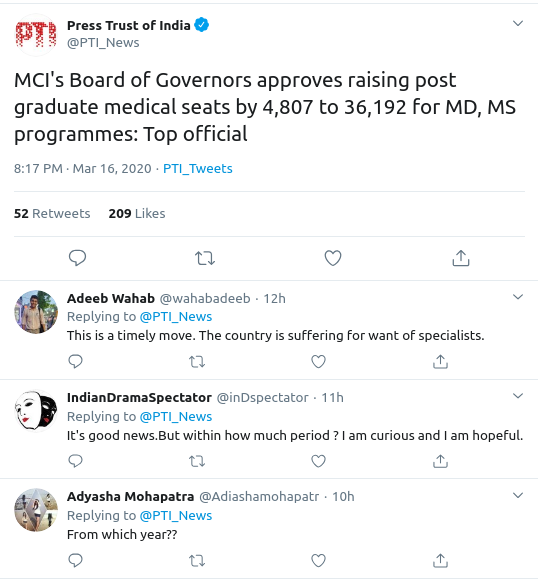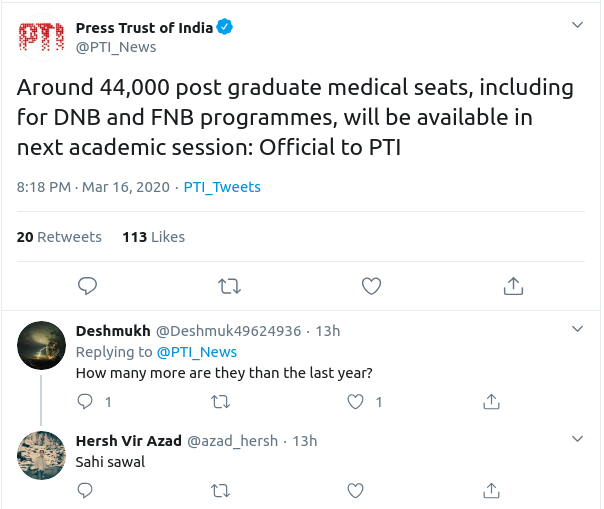 Have PG medical seats increased or not?
At this particular moment, other than the PTI tweet, there is no clarity on whether the number of seats have increased and if yes, then by what number. From which academic session the intake of increased seats will be implemented? There is no word on the same from the Board of Governors (BoG) which superseded the MCI. For more clarity about the seats increased news, NEET PG aspirants are advised to visit the MCI official website (www.mciindia.org) or wait for their official press release. But if it's true then it's good news for all the NEET PG aspirants and their parents.
Bombardment by Twitterati
Within minutes of PTI tweeting the top official's news, the tweet saw the flood of questions by Twitterati followed by likes and retweets. With replies, a certain amount of bewilderment has been expressed by the concerned readers. Some applauding the move for better India, while some have better hope, others have a question regarding the academic session from which it will be implemented and some want a difference between previous years' seats than the increased one and so on..