Medical Council of India needs complete restructuring, says parliamentary panel
The parliamentary standing committee on health and family welfare has recommended a complete restructuring of the Medical Council of India (MCI) stating that the council is functioning with lack of accountability and drenched in corruption. The committee, which tabled its report titled, 'The Functioning of Medical Council of India', in the Rajya Sabha on March 9, 2016, further pulled up the medical apex body for failing to discharge its mandated responsibilities as a regulator of medical education and profession in India.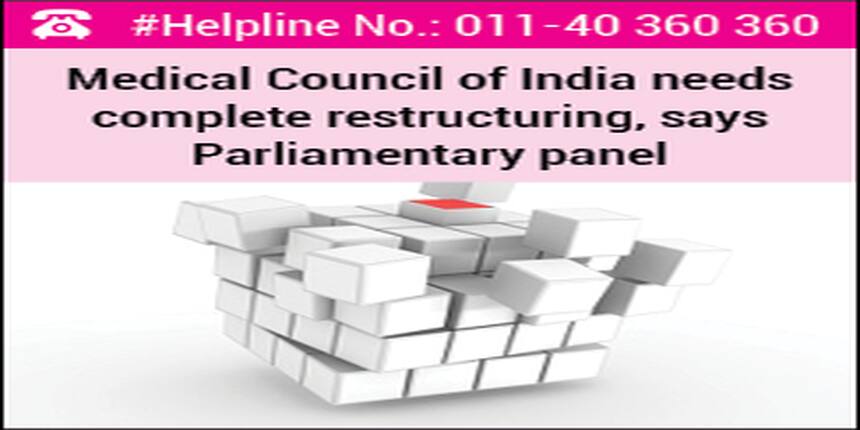 In its report, the committee touched upon MCI's major functions and highlighted huge lapses on council's part, which has resulted in a failure to produce doctors including specialists and super specialists in adequate numbers and of requisite quality among others detriments. Drawbacks such as deficiency of teachers in medical colleges, poor regulation of Undergraduate and Postgraduate education, absence of proper screening and admission procedures in private medical colleges were also pointed out by the committee.
While MCI has been severely criticised, the committee has not spared the health ministry either for its lack of initiative to step in and bring clarity in the system. The parliamentary standing committee has asked the government to step in and re-haul the entire structure at the earliest so that the system will able to deliver adequate high calibre medical professionals and promote international standard of medical education.
While noting that the need for major institutional changes, the committee has suggested for the creation of a 'lean and professional body' with a mix of medical, and lay people to handle different aspects like Licensing, Accreditation and Curriculum. Further, the committee has also suggested the use of ICT tools to enable functioning of virtual classrooms, as well as e-learning and e-journals. Besides, the committee proposed a common Entry and Exit exam at the national level to ensure quality medical studies.
Stay tuned to medicine.careers360.com for more news and feature related to undergraduate and postgraduate medical 2016 Exam
Questions related to NEET
Showing 102091 out of 102091 Questions