NEET 2017: CBSE unlikely to declare results until June 12
The NEET 2017 results, earlier scheduled for June 8, now stands postponed till June 12. With the Central Board of Secondary Education (CBSE), the exam conducting body of NEET, embroiled in legal tussles at the Madras and Gujarat High Courts, the results of the All India level national medical entrance exam will be indefinitely delayed until the cases are resolved. According to media reports, this delay in result declaration was officially sealed when the Madurai Bench of the Madurai High Court, which had earlier issued a stay order on the NEET 2017 Result until June 7, asked the CBSE to present before it the NEET 2017 Question Paper in all 10 languages on June 12.

Related Post -
NEET 2019
NEET Eligibility Criteria 2019
NEET Application Form 2019
NEET Admit Card 2019
The CBSE has found itself embroiled in numerous controversies regarding the National Eligibility cum Entrance Test 2017 over the past few months. The most major of these revolves around the allegations made by students from different states of the country that vernacular language papers of NEET were markedly different from the English and Hindi ones. Both the Madras and Gujarat High Courts have heard petitions on this matter over the past month.
The request for question papers in all ten languages by the Madras High Court was in response to one of the petitions filed by a group of affected students last month. In the interim order passed by Justice MV Muralidharan on May 24, the CBSE was prevented from releasing the results of NEET 2017 until June 7 until it could satisfactorily explain the logic behind setting different question papers in different languages. The petitioners in the case, all of whom had appeared for NEET 2017 in English and were later shocked to discover that the questions in Tamil were much simpler, had demanded that the exam conducted on May 7 be canceled and a fresh examination with uniform question papers be conducted.
On June 5, a similar case was heard in the Gujarat High Court, with the petitioners arguing that in this instance, the Gujarati paper was far more difficult than the English paper. The petitioners were joined by another group of candidates who had appeared for the NEET Exam in English, with both demanding that the NEET exam be held afresh. The Gujarat High Court deferred its decision until June 13, given that the Madras High Court would be hearing its case on the same issue on June 12. What both of these adjournments have undoubtedly ensured is that there is no chance for the CBSE to declare the NEET Result 2017 on the scheduled date of June 8.
The Madras HC's order is another major blow to the CBSE's claims on having conducted a smooth NEET exam, what with the body not being able to even release the Answer Keys and OMR Answer sheets of candidates as expected by the end of May. Medical aspirants eagerly awaiting these important notifications from the CBSE's side have also been left frustrated by the deluge of legal cases and controversies the NEET 2017 exam has been engulfed in off late. To add to their confusion, numerous media reports across different portals have presented contradictory views and speculations from different CBSE officials on the proposed resolutions to these issues. Careers360 will be shortly publishing a detailed article containing the timeline of the various controversies which have plagued the NEET exam over the past 2 weeks and what can be expected in the days to come. 
Go to medicine.careers360.com for the latest articles and updates on NEET!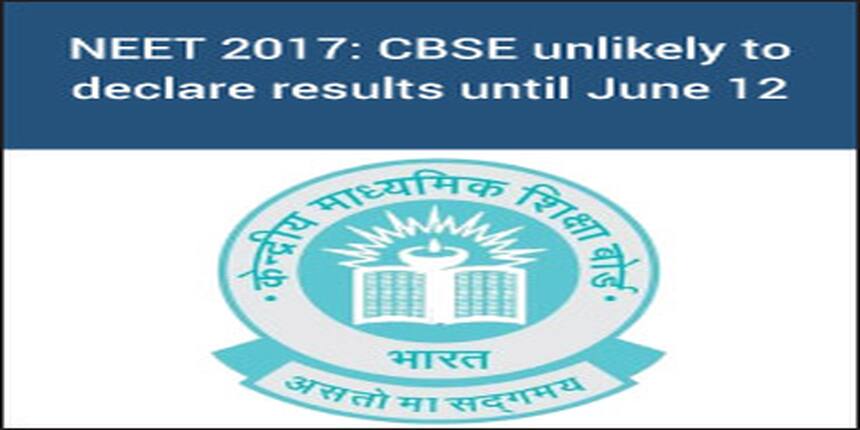 Get real-time alerts on exam & colleges at your fingertips with Careers360 App!
Click Here to Install or Give a missed call on 08080944727 to get app link.
Questions related to NEET
Showing 102570 out of 102570 Questions