NEET Latest News and Updates: AP and Telangana join All India Quota, exam may be held twice under NTA
With only a month remaining for the NEET 2018 official notification to be released, it is important for all aspirants to be aware of the latest NEET news and updates. Ever since the conclusion of the NEET admission process this year, various media outlets have regularly published news and updates on NEET. Candidates preparing for NEET 2018 will find it useful to be up-to-date with the NEET latest news and updates, including the most recent one as per which the states of Andhra Pradesh and Telangana are all set to join the All India Quota scheme of NEET. As per media sources, Andhra Pradesh and Telangana have managed to secure an exemption from the Central Government and will now be opening up the MBBS and BDS seats offered by their Government medical and dental colleges for All India Quota candidates.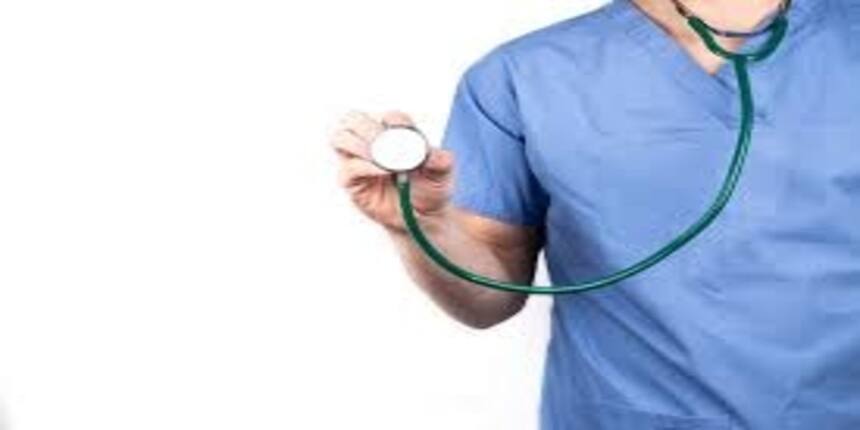 While an official notification regarding the same is still awaited, NEET 2018 aspirants can check initial details on the participation of Andhra Pradesh and Telangana in NEET as well as other important NEET 2018 latest news and updates on this page.
Andhra Pradesh, Telangana to join NEET All India Quota; J&K status unclear
As per various media outlets, the respective Health Ministers of Andhra Pradesh and Telangana, Kamineni Srinivas and C Laxma Reddy, have separately confirmed the participation of their states in the All India Quota scheme of NEET from 2018 onwards. Till NEET 2017, both these states had opted out of offering 15% All India Quota seats to NEET qualified candidates. The states, along with Jammu and Kashmir, had reserved 100% of seats on offer in the medical and dental colleges located in their states for local candidates. This was as per the provisions of Article 371-D of the Constitution which was introduced in 1975 and allowed these states to be exempt from the national pool. Though the rule was introduced for undivided Andhra Pradesh, it had continued to stay in place even after the establishment of Telangana in 2014 and remained applicable to all national level exams including NEET.
While the current status of J&K with regard to participation in All India Quota for NEET 2018 remains unclear, the Government medical and dental colleges of Andhra Pradesh and Telangana are expected to open up 15% of their seats for the NEET All India Quota. This also means that candidates from these states will no longer have to sign the self-declaration form at the time of filling NEET application form to be eligible for the All India Quota seats in other states. They will also automatically remain eligible for their own state's seats under 85% State Quota.
As per local news reports, Andhra Pradesh, which has a total of 1900 MBBS seats, will offer 285 of these seats for the All India Quota pool. Andhra Pradesh candidates will now become eligible for around 4,400 All India Quota seats available in colleges across the country. By the same token, Telangana will offer 165 MBBS seats to the national pool and Telangana candidates will also become eligible for the 4,400 AIQ seats across the country.
The participation of Andhra Pradesh and Telangana will be applicable for NEET PG as well. Official notifications are now awaited from both states and from the CBSE in this regard.
NEET could be held twice a year under NTA
As per a statement made by the Union Minister of State for Human Resource Development (HRD) Upendra Kushwaha in the Lok Sabha on Monday, December 18, plans are in the pipeline to hold NEET twice a year in the near future. This change is expected to take place as and when the newly-commissioned National Testing Agency (NTA) takes over the responsibility of conducting NEET from the hands of the CBSE. The intention behind allowing NEET to be conducted twice a year, unlike the single window format in which it is held now, is to help medical aspirants to give their best shot in the timeframe most suitable to them. "The exams will be conducted online at least twice a year, thereby giving an adequate opportunity to the candidates to bring out their best," Kushwaha was quoted saying. With the CBSE expected to remain responsible for conducting NEET until 2018, the bevy of changes that could be introduced to the overall NEET structure with the introduction of the NTA will only be seen from 2019 at the earliest. Until then, NEET will continue to be held once a year.                                                                                                               
National Medical Commission to replace MCI
One of the major NEET news and updates making the rounds of late is regarding the disbandment of the Medical Council of India and its replacement with a new National Medical Commission (NMC). The change, which has been in the offing for more than three years now, was finally confirmed after the Union Cabinet passed the Niti Aayog-framed National Medical Commission Billl 2017 on Friday, December 15. With the introduction of the NMC, exit exams to clear the MBBS course could soon become a reality.
To read more about what the introduction of the NMC means for medical aspirants, Click Here.
NEET 2018 to be held by May 10
Candidates keeping track of the latest NEET 2018 news and updates must have come across the news being circulated by various education portals and media channels that the exam is scheduled to be held on May 10, 2018. As per a MCI Executive Committee Report however, the exam will be held 'by' and not necessarily 'on' May 10, meaning that the possibility of it being conducted on the first Sunday of May, ie. May 6, 2018, as per the established practice still holds strong.
To read more about the tentative NEET 2018 exam date, Click Here.
Confusions persist over NEET age limit and number of attempts
With less than five months remaining for NEET 2018 to be held, many aspirants are confused regarding the NEET eligibility criteria, particularly that of an upper age limit and number of attempts allowed per candidate. The CBSE had unexpectedly introduced a cap on the number of NEET attempts and an upper age limit criteria in NEET 2017, which had to be modified and removed later after a huge outcry from students. As per the latest NEET news and updates circulating in various portals, possibilities exist that the upper age limit criteria may be reintroduced for NEET 2018. The modified 'number of attempts' rule in NEET will remain in place, but candidates are unsure as to how exactly it applies to them.
For more clarity on the number of attempts in NEET rule and the NEET upper age limit criteria, Click Here.
Questions related to NEET
Showing 83627 out of 83628 Questions