AMU PG medical admissions 2020: MCI approves 21 MD General Medicine seats in JNMC, Aligarh
The Medical Council of India (MCI) has nearly increased the seats of Doctor of Medicine - MD in General Medicine two times than it was earlier from 1965. Through an official twitter account of AMU PRO, it has been tweeted that Jawaharlal Nehru Medical College, Aligarh Muslim University wil grant admission to 21 MD seats from the current academic session. Before that, only 12 seats were allotted for MD General Medicine admissions.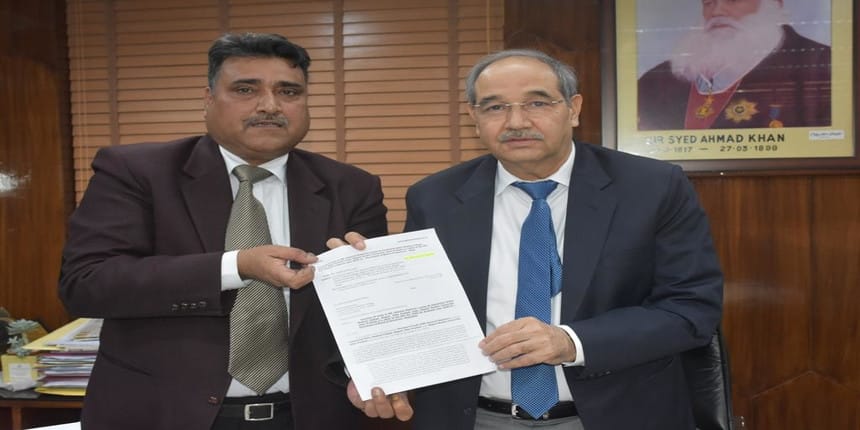 Chairman of the Department of Medicine, Professor Mujahid Beg, was struggling from the last two years to attain a hike in the seats. With the increase of 9 seats in MD course, he believes that department will be able to provide better facilities to the medical graduates who wish to pursue AMU PG medical admission 2020. Also, they can also help many patients from the area of Aligarh with better treatments.
Showing his gratitude to MCI and Ministry of Health and Family Welfare (MoHFW) for permitting 21 PG seats in 100th year of AMU, the department chairman, tributes the vision of modern scientific education of Sir Syed Ahmad Khan. Khan dedicated his entire life in critical inquiry and objectivity among common people.
MCI letter to Department of Medicine, AMU
Mr. Beg informed that the Office of the Dean, Faculty of Medicine and Principal, JNMC had received a letter from Dr. Rakesh Kumar Vats, General Secretary of MCI, mentioning the number of seats increased. As per AMU news, the letter states that "JNMC has been permitted to increase the number of seats in MD (General Medicine) course from 2020-21 academic session, under Section 10A of Indian Medical Council (IMC) Act, 1958."
Prof. Mujahid Beg thanked AMU Vice Chancellor, Professor Tariq Mansoor for his extraordinary efforts with his achievements in the centenary year of the University. He also showed his humbled attitude towards the University Registrar: Finance Officer, Dean, Faculty of Medicine and Principal for providing the necessary support during the MCI inspections on four occasions at JNMC.
Questions related to Jawaharlal Nehru Medical College, Aligarh Muslim University, Aligarh
Showing 3 out of 3 Questions