NEET PG 2018: NBE revises marking scheme and exam schedule
Taking cognizance of the demands raised by the student fraternity, the National Board of Examinations (NBE), the exam conducting authority of NEET PG 2018, has made major changes to the NEET PG entrance exam. Through a public notification released on September 27, 2017, the NBE has announced that NEET PG will now be held on a single day, in a single session. There will also be negative marking for incorrect responses. In an an earlier notification, the NBE had made having a Aadhaar number mandatory for candidates intending to apply for NEET PG 2018.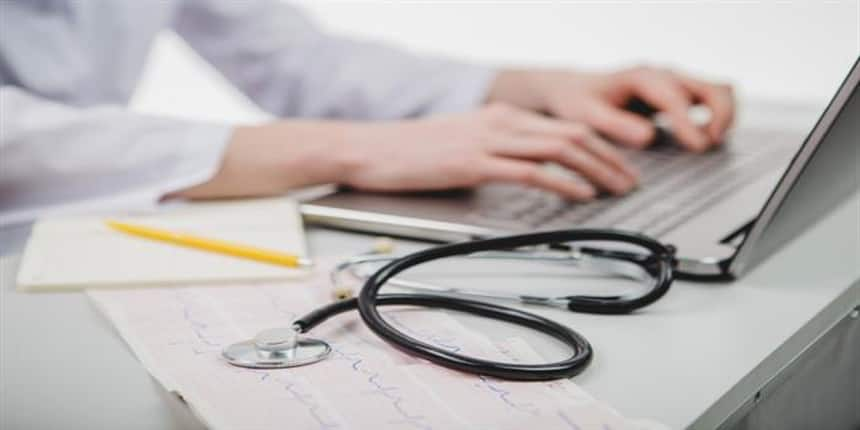 NEET PG 2018 will be one-session examination
As per the NBE official notification, "The examination will be conducted on a single day in single session i.e. all candidates will be taking the same question paper". NEET PG will therefore now be a one-session examination, i.e. it will be conducted on a single day in a single session across all the exam centres in the country. This step has been taken to ensure a level playing field amidst lakhs of aspirants of NEET PG.
Until now, NEET PG use to be held in a span of 8-10 days with random allocation of different days and time slots to the applicants. Therefore, multiple questions papers had to be prepared for different sessions and different days. This practice used to expose students to a number of luck factors and uncertainties. For example, students appearing for NEET PG in the later sessions would feel more familiar with the question paper and find it easier comparatively to those appearing for it in the initial days of examination.
With intensifying competition and increasing numbers of NEET PG takers, the demands were rising for bringing uniformity in the conduct of NEET PG entrance examination. Thus, NBE has finally given a positive nod to the idea of one-session NEET PG examination throughout the country.
New marking scheme of NEET PG (w.e.f. NEET PG 2018)
In the same official notification, NBE has also introduced negative marking in NEET PG exam pattern 2018. According to the new marking scheme, each correct response will carry four marks (+4) and every incorrect response will incur negative one mark (-1). There will be no negative marking for unanswered questions. Along with this, no equating and scaling will be done for the marks obtained by the candidates. This new marking scheme will come into effect from NEET PG 2018 scheduled to be held in the month of December 2017.
Until now, there was no negative marking for incorrect responses and equating/scaling of marks was done to adjust the difficulty levels of multiple question papers. Now, since NEET PG has been made a single session examination, no equating or scaling of marks will be required or will be done. Details of the new exam pattern and marking scheme of NEET PG can be seen in the window below.
Aadhar mandatory for NEET PG registration
Through the official notification dated August 31, 2017, NBE had made it compulsory for NEET PG applicants to submit their aadhar card details while filling NEET PG application form 2018. The official notification states that at the time of online registration, candidates who already possess aadhar card must furnish aadhar number for the purpose of identity proof and authentication of candidature, and candidates who have applied for aadhar card, but are yet to receive it, must enter the 14 digit Aadhar enrolment ID printed on the Aadhar enrolment slip. For candidates who do not have aadhar card, the NBE has advised that they apply for an Aadhar card through their local Aadhar enrollment centre. It should be noted that Aadhar card provisions are not mandatory for candidates who are domiciles of Jammu and Kashmir, Assam and Meghalaya, unless they have already been issued an Aadhar card. Candidates can check the official notification with regards to Aadhar card in the window given below.
NEET PG is the sole entry point for admission to various MD/MS courses in India. For 2018 session, NEET PG will be held in December 2017. Aspirants can check here complete details of NEET PG 2018 including its new marking scheme, examination schedule, online registration, etc.
Go to medicine.careers360.com for the latest news and updates on NEET PG!

Get real-time alerts on exam & colleges at your fingertips with Careers360 App!
Click Here to Install or Give a missed call on 08080944727 to get app link.
Questions related to NEET PG
Showing 4856 out of 4856 Questions