DNB PDCET 2020 - Schedule (Out), Result, Admission Process, Seats
Highlights :
DNB PDCET Counseling 2020 dates revised; check below!
DNB PDCET 2020 - National Board of Examinations (NBE), has extended the last date of physical reporting to allotted colleges to July 31, 2020, due to travel restrictions to many states. The authority has also revised the round three schedule for DNB PDCET 2020 counselling. A link to check the new dates have been given below. Earlier, the authority had declared the second round seat allotment result of DNB PDCET 2020 counselling.. The authorities had also extended the last date to submit the Undertaking and NOC for admission to sponsored seats to July 10, 2020. On June 6, the authority had released the names of aspirants who have accepted the seat in round one of DNB PDCET counselling 2020. The authority earlier released the official dates for the second, third, and mop-up round of DNB PDCET 2020 counselling. A link to check the schedule for all the rounds have been given below. As per the official notification, the choice filling for round two of DNB PDCET counselling will commerce from June 15. The authority started the counselling registration for DNB PDCET 2020 on May 8. The authorities have also released the handbook and seat matrix for admissions through DNB PCET. Links for the same are provided below. The authorities had announced the result of DNB PDCET 2020 on January 14. Candidates included in DNB PDCET result are eligible to participate for counselling process conducted by NBE. The authority successfully conducted the Diplomate of National Board Post Diploma Centralised Entrance Test (DNB PDCET) exam 2020 on December 20, 2019, from, 9:00 AM to 11:30 AM. DNB PDCET was conducted in computer based mode with 200 multiple choice questions asked from 8 different specialties. The calculation of DNB PDCET 2020 result is as; four marks has been allotted for every correct answer, while one mark has been deducted for a wrong attempt. Aspirants can read the article on DNB PDCET 2020 for details on dates, syllabus, exam pattern, result, counselling and more.
UPDATE: DNB PDCET counselling; round 3 dates revised; last date of reporting for round 1 and 2 extended!
Handbook of DNB PDCET 2020 released - check here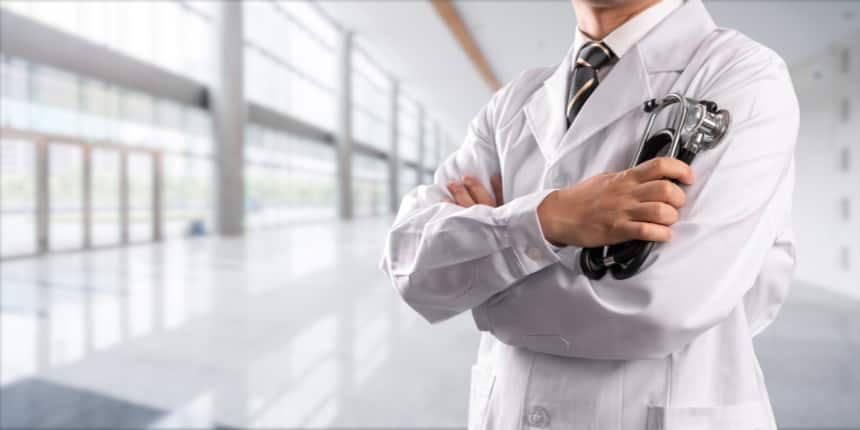 DNB PDCET 2020 merit list has been prepared for 14 specialties, mentioning the roll number, marks obtained, ranks and qualifying status. Candidates who secure the minimum qualifying percentile will be eligible to participate for DNB PDCET 2020 admissions in 1073 seats offered across 14 specialties in 597 hospitals across India.


DNB PDCET 2020- An overview
Purpose of exam: Ranking exam for admission to DNB (post-diploma) courses

Periodicity: Once a year

Mode of conduct: Computer-based test

Seat allotment: Speciality specific merit-based counselling conducted by NBE.

Reservation of seats: For SC/ST/OBC/Persons with disability (PWD/ Hospitals/Insitutions which are covered as per rules of Govt./ Public Sector Institutes/ Hospitals)
The authority had extended the last date for submission of the deficient documents for DNB PDCET 2020 to January 10. As per the DNB PDCET notice, such candidates, who failed to submit one or more documents as prescribed by NBE, were mailed for the submission of deficient documents. However, these applicants were provisionally allowed to appear for the exam. Considering the number of candidates with deficiency of documents, the regulatory body had extended the last date for submission of documents till January 10, 2020. The candidature of aspirants was cancelled who were not be able to submit the documents and must provide clarifications by January 10.
How to submit deficient documents for DNB PDCET 2020?
The deficient documents of DNB PDCET 2020 could only be submitted in online mode. A link to submit the documents was available above. Candidates were required to enter their application sequence number and date of birth. The original documents should be scanned in pdf format. Any document sent through email ID shall not be processed.
DNB PDCET Important Dates
Events

Dates

Information brochure of DNB- PDCET

October 11, 2019

Release of application form

October 11, 2019

Last date to fill the application form

October 31, 2019

Correction window facility
November 4 to November 11, 2019

Availability of mock test
December 13, 2019

Release of admit card

December 13, 2019

Date of Exam

December 20, 2019

Last date of submitting deficient documents
January 10, 2020

Declaration of result

January 14, 2020

Declaration of result for 54 withheld candidates
February 6, 2020
Last date to submit deficient document
February 15, 2020
Registration and choice filling for round one
May 8 to 22, 2020 till 2:00 PM -

Extended



Process of seat allotment

May 23 to 24, 2020 -

Revised



First seat allotment list
By May 24, 2020-

Announced



Last date of payment of course fee

May 24 to June 4, 2020



DNB PDCET Round Two and Three Counselling Schedule
Round Two Counselling


Display of the vacant seats
To be notified
Choice filling for round two

June 22 to 28, 2020, till 5:00 PM

Process of allotment

June 29 and 30, 2020

Second seat allotment list

By July 1, 2020

Last date of payment of course fee

July 1 to 5, 2020

E-joining

July 1 to 10, 2020

Physical reporting

July 1 to 31, 2020

Third round of Counselling-

Revised

Display of vacant seats
To be notified
Modifications in the choices filled

August 5 to 8, 2020, till 5:00 PM

Allotment process

August 9 to 10, 2020

Second seat allotment list
by August 11, 2020

Last date of payment of course fee

August 11 to 16, 2020

E-joining

August 11 to 16, 2020

Reporting to the allotted institute

August 11 to 20, 2020

Final counselling
Document verification at the NBE office

To be notified

Joining the institute

To be notified

Commerce of the admission process
To be notified


The competent authority had declared the result of 54 withheld candidates on February 6, 2020. Earlier NBE had released the DNB PDCET 2020 result on January 14, 2020, in online mode. The result of DNB PDCET 2020 was released in the form of separate merit lists for each broad speciality which are mentioned above on this page. The scores obtained in the DNB PDCET result will only be valid for the same academic year only. Candidates who have appeared for the examination will be required to download the DNB PDCET result 2020 from the official website of NBE. No aspirant will be intimated individually about the result of DNB PDCET.
All candidates are ranked in order of the marks secured by them amongst other candidates of same Broad speciality which will be published as the DNB PDCET 2020 merit list. For e.g. the merit list for DNB Obstetrics & Gynaecology secondary seats will have only Post DGO candidates as competitors. In case two or more candidates have obtained identical scores, tie-breaking criteria will be applied to determine the inter-se merit in descending order. The tie-breaking criteria have been listed below.
A candidate who has a number of correct responses shall be placed at a higher position.

If the above criteria do not resolve the tie, the candidate who is older will be placed at a better merit position.
DNB PDCET Counselling 2020
Candidates who qualified the entrance test will be eligible to participate in the DNB PDCET counselling 2020. Eligible candidates will be able to select and arrange their preference of college only after paying the prescribed counselling fee of Rs 2500/-. A total of four rounds of counselling will be organised by NBE out of which only the last round will be conducted in offline mode. All the candidates who have failed to secure a seat in the first, second or third round of counselling will be eligible to participate in the fourth round of DNB PDCET 2020 counselling. The following criteria will apply in the DNB PDCET 2020 counselling.
There is no limit on the number of preferences which a candidate can give for a given round of DND PDCET counselling. However, it is advisable not to fill the choices in which candidates are not interested to join, if they do so and allotted with such seat and not pays the course fee or not joins the allotted seat, they will not be eligible for further round of counselling including final round (in person) counselling.

Candidates belonging to reserved category will be required to upload the relevant certificate to substantiate their claim or else they will be considered under the unreserved category.

The special category candidates will be able to opt for special category at the time of filling the registration form of DNB PDCET counselling. Relevant document to support the claim must be uploaded. These document will be scrutinised by NBE.

The choices/preferences have to be locked within the stipulated time period, if not done so, the preferences entered will be locked automatically on the last date of registration.

The seat allocation will be done in accordance with the order of merit and the web options given by the candidate.

Those candidates who have been allotted seat in a particular round will be required to accept the seat by paying a one-year course fee of Rs 8,000/- in online mode. Non-payment of the fee will be considered as the explicit refusal of the seat.

Only those candidates who have paid the one-year course fee will be eligible for upgradation of the seat in further rounds.

Candidates are required to select the certificate and biometric verification centre at the time of online payment of one-year course fee.
DNB PDCET 2020 Seat Matrix
As mentioned DNB PDCET 2020 exam will be conducted for admission to around 1073 seats offered across 14 specialties in 597 hospitals in India. Since the authority has not released DNB PDCET 2020 seat matrix, candidates can take a look at the previous years' seat matrix for a reference.
To download DNB PDCET 2020 seat matrix - click here
To check DNB PDCET seat matrix 2019 - Click here
DNB PDCET admit card 2020
The authority had issued the DNB PDCET 2020 admit card on December 13, 2019. Registered candidates were able to download the admit card of DNB PDCET 2020 until the date of examination. DNB PDCET hall ticket can be downloaded by using the link available above and entering user ID and password. The admit card of DNB PDCET mentioned the exam centre of each centre along with other crucial information like name of the candidate, roll number, reporting time, exam duration etc. Before downloading the hall ticket candidates must always ensure that the details mentioned on it are correct. In case of any discrepancy, candidates must intimate the exam conducting authority immediately. Without a valid DNB PDCET admit card 2020 candidates were not be allowed to enter the exam hall thus, it is necessary to carry a printed copy of it on the day of examination. Following are the documents that aspirants must carry along with the hall ticket of DNB PDCET 2020 exam.
A printed copy of admit card with photo pasted on it

Photocopy of Permanent or Provisional SMC/MCI registration

One of the authorised photo ID (in original)

PAN Card

Driving License

Voter ID

Passport

Aadhar Card (with photograph)
DNB PDCET 2020 - Correction window facility
The authority had re-opened the correction window facility only for those candidates who have uploaded incorrect images of signature, thumb impression and photograph in the DNB PDCET 2020 application form. Candidates who had been duly informed by the authority to make changes were able to upload correct images till November 25. The authority had opened the correction window facility with the help of which candidates are able to rectify any information that was filled incorrectly at the time of applying from November 4 to 9, 2019. Information such as personal details, educational qualification, etc. provided by the candidates in the online application form shall be treated as correct and NBE will not entertain, under any circumstances, any request for a change in the information provided by the candidates. However, there are certain fields that are non-editable which have been listed below.
Name of the Candidate
Mobile Number
Email ID
Testing City
Nationality
Fields that can be edited in the DNB PDCET application form 2020 are listed below.
Date of Birth
Gender
Category of the Candidate
Scope of DNB PDCET - Broad Specialities
DNB PDCET 2020 is conducted for admission to 14 different broad specialities at post diplomate level. These broad specialities have been listed below.
Code

Name of DNB course

Eligible Postgraduate Diploma qualification

1.

DNB (Anaesthesiology)

DA

2.

DNB (Dermatology and VD)

DVD

3.

DNB (Nuclear Medicine)

DNM

4.

DNB (OBGY)

DGO

5.

DNB (Ophthalmology)

DOMS

6.

DNB (Orthopaedics)

DORTHO

7.

DNB (Otorhinolaryngology)

DLO

8.

DNB (Paediatrics)

DCH

9.

DNB (Psychiatry)

DPM

10.

DNB (Radio-Diagnosis)

DMRD

11.

DNB (Radio-Therapy)

DMRT

12.

DNB (Respiratory Disease)

DTCD

13.

DNB (Physical Medicine and

Rehabilitation




DMPR

14.

DNB (Pathology)

DCP
DNB PDCET 2020 Eligibility Criteria
Before applying for DNB PDCET 2020, the candidate must ensure that they fulfill the eligibility criteria laid down by the exam conducting authority. The eligibility criteria of DNB PDCET reflects the pre-requisite conditions that a candidate must meet in order to be considered eligible for the entrance exam and for further admission procedure. Following are the main DNB PDCET 2020 eligibility criteria.
Candidates who have passed the final exam for a postgraduate diploma from a recognised Indian university.

Candidates must possess a proof of having passed/ passing the postgraduate diploma final examination on or before November 30, 2019.

Candidates must have been registered with Medical Council of India or respective state medical council.

Candidates who have qualified PG Diploma exit examination or and getting their results after 30 November 2019 will also be eligible to apply.

Candidates already pursuing an MD/MS/DNB course will NOT eligible to appear for DNB-PDCET.
DNB PDCET 2020 application form
NBE had released DNB PDCET 2020 on October 11, 2019, in online mode. Candidates who fulfill the eligibility criteria were able to fill the DNB PDCET application 2020 form till October 31. The application form of DNB PDCET consists of six different steps like registration, filling of application, uploading of scanned documents/images, selection of test city, payment of application form and printing of duly filled application form. In order to successfully submit the DNB PDCET 2020, candidates are required to fill the prescribed application fee of Rs 4,500/-. It is essential that all details in the application form are filled accurately as submission of application form not in accordance with instructions will not be considered and the candidature of such candidate will be cancelled. Candidates should also ensure before applying for the registration that their MBBS and postgraduate diploma qualification is recognized as per provisions of Indian Medical Council Act.
DNB PDCET Exam Centre 2020
While filling the application, aspirants are required to choose a test city where he/she wants to take the test. Candidates will be able to see only those test cities where seats are available. The allocation of seat in a test city will be done on first come first serve basis. In case there are no seats left in a particular test city, candidates will be able to choose the option 'Others' from the list of states at the time of selection of state shown at the time of submitting the application form. Usually, the testing city is allocated as per the preference of the candidate if not, the authority will allocate the test city in the nearest state. Candidates can check the list of test cities in the table below.
DNB PDCET Test Cities
| | | | |
| --- | --- | --- | --- |
| S.No | Test City | S.No. | Test City |
| 1 | Ahemdabad | 13 | Jammu |
| 2 | Bengaluru | 14 | Kolkata |
| 3 | Bhopal | 15 | Kozhikode |
| 4 | Bhubaneshwar | 16 | Lucknow |
| 5 | Chandigarh | 17 | Mumbai |
| 6 | Chennai | 18 | Nagpur |
| 7 | Coimbatore | 19 | Noida |
| 8 | Dehradun | 20 | Patna |
| 9 | Delhi/New Delhi | 21 | Pune |
| 10 | Guwahati | 22 | Ranchi |
| 11 | Hyderabad | 23 | Thiruvananthapuram |
| 12 | Jaipur | 24 | Vishakhapatnam |
DNB PDCET Exam Pattern 2020
Candidates appearing for the entrance test must know about the DNB PDCET 2020 exam pattern. By knowing the exam pattern of DNB PDCET, candidates will be able to prepare a solid strategy to qualify the exam. The DNB PDCEET 2020 exam pattern includes information about the duration of exam, type of questions, negative marking etc. Interested candidates can check the DNB PDCET exam pattern in the table below.
DNB PDCET Paper Pattern
Particulars

Details

Examination mode

Computer-based test

Examination Duration

2 hours 30 minutes

Timings
9:00 AM to 11:30 AM

Types of questions

Multiple choices

Number of questions

200 with four alternatives each

Marking scheme

+4 marks for each correct answer

-1 marks for each correct answer

0 marks for unanswered questions

Examination syllabus

MBBS exit level

Examination medium

English
DNB PDCET 2020 Demo Test
In order to familiarize the candidates with the computer-based test format, NBE had provided a demo test of DNB PDCET 2020. Registered candidates could access the DNB PDCET demo test from the official website www.nbe.edu.in from December 13, 2019, onwards. With the help of the demo test, candidates were able to formulate a strategy to crack the entrance test. The DNB PDCET 2020 demo test acquaints the aspirants with the exam pattern of the entrance test.
Questions related to DNB PDCET
Showing 28 out of 28 Questions