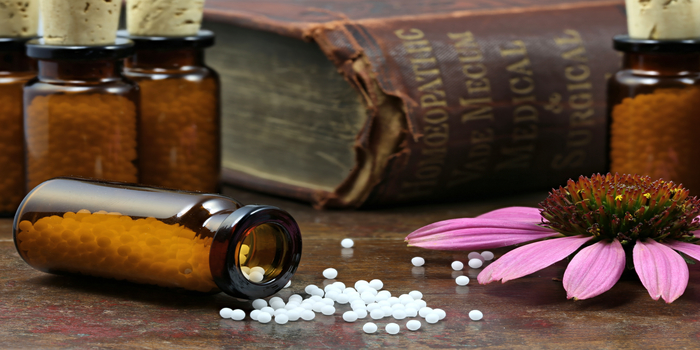 Prerika Gupta, 04 Jul 2018, #
NEET
BHMS Course in India - An extensive study of a form of medicine that apparently causes no side effects, BHMS is the first step of the ladder that lets you achieve heights in the field of homeopathy. Read below to know the comprehensive details about BHMS course in India.
MBBS Companion 2019
Predict chances in 3000+ colleges, Know All India Counselling & Admission process etc.
Know More
The evolution of BHMS course in India has been noteworthy; it's been criticised, neglected and even denied the legal recognition in many places, only to emerge as the second largest medical alternative after allopathy. Despite all the hurdles, homeopathy has firmly engraved its roots across the globe; it's currently used in over 80 countries, and enjoys a legal recognition as an individual system of medicine in 42 countries and is recognized as a part of alternative medicine in 28 countries.
"Homeopathy is the most progressive science with a lot of scope for research as well. With the changing patterns of diseases day by day and our changing lifestyles, homeopathy is a medicine of tomorrow, because it treats patients on the basis of symptomatology and not on nosological names," says Dr. Vandana Chopra, who did her BHMS from Nehru Homeopathic College and Hospital, Delhi.
About BHMS Course in India
To become a qualified homeopath, one needs to undergo substantial study of five-and-a-half-years in a college recognised by Central Council of Homeopathy which includes 4.5 years of study and one-year of compulsory training in a hospital during which a student gains practical exposure.
It is regulated under the Homeopathy Central Council Act, 1973. "BHMS is an in-depth study of holistic approach of medicine, homeopathy, which uses highly diluted substance in tablet form to improve the body's immune system in order to trigger its own healing mechanism," says Aastha Pathak, student at Government Homoeopathic Medical College, Bhopal. The course demands sheer dedication, zeal and passion in order to complete it in the best way and excel academically.
"As the course is vast, it demands more than just studying, it also requires practical inclination, sheer passion to study and contribute in the field of homeopathy," adds Aastha.
BHMS Course in India – Roots of Homeopathy
Homeopathy deals in the 'law of similars' which means if someone is suffering from a disease, it could be cured by giving a medicine which, if given to a healthy person, would produce similar symptoms of that same illness. Prof. Chopra explains, "Homeopathy is based on the nature's law of cure i.e., Similia Similibus Curentur, which states that 'let likes be cured by likes', i.e., a drug's capacity for eradicating a disease, lies in its capacity to produce the same."
BHMS Course in India – Homeopathy vs. Allopathy
Allopathy works on the principle that illness can be cured by finding the causing agent such as virus or bacteria and treat it by giving medicine. On the other hand, homeopathy is based on the principle that emotional and psychological stress weakens the body making it more prone to diseases, and hence, it attempts to cure the body system (physically and emotionally). Homeopathy is cost-effective and palatable in comparison to allopathic medicine system.
BHMS Course in India – Eligibility criteria
In order to pursue graduation in BHMS, candidates must have passed their 10+2 with Physics, Chemistry, Biology and English as main subjects and scored minimum of 50 percent marks in aggregate and must also have qualified in the NEET UG examination. The candidates must not be less than 17 years of age on or before December 31 of the given academic year for which the admission is being conducted. The candidates should also be medically fit. "If a person is blind (including colour blindness), deaf and dumb, they cannot apply for BHMS," shares Aastha.
BHMS Course in India – Admission process
The sole gateway to get admission in any of the medical courses, including BHMS, is National Eligibility cum Entrance Test (NEET). The eligibility is a pass in 10+2 with 50 percent marks in aggregate in PCB along with minimum pass in each individual subject. The candidates must also have studied English as a core subject.
BHMS Course in India – Postgraduate courses in Homeopathy
There are some amazing fields after BHMS that a student can choose from; MD, MSC or a post-graduation in management. "Going for post-graduation after BHMS is recommended to students after BHMS as it opens umpteen doors. After post-graduation, one can go for teaching in various colleges as the minimum qualification to teach in a medical college is post-graduation. One can also pursue Ph.D and enter in the field of research and add value to homeopathy," says Dr. Rita Sangtani of Dr. DY Patil Homeopathic Medical College, Pimpri, Pune.
BHMS Course in India – Job avenues for a homeopath
"Medical aspirants seek a way to become future doctors and aspire to have three different types of careers related to medicine. These careers are private practitioners, in academics and education and in biomedical research. All of these are possible after BHMS, which is a motivation for many students to opt for this course work," says Dr. Chopra.
As homeopathy is comparatively cheaper than the conventional method of medicine, it is attracting a lot of patients. "On an average, a privately practicing BHMS doctor usually earns 20000 – 25000 INR /month initially but with due course of experience and practice, it increases," says Dr. Chopra.
Aastha Pathak,
Student, Government Homoeopathic Medical College, Bhopal
BHMS is an in-depth study of holistic approach of medicine, homeopathy, which uses highly diluted substance in tablet form to improve the body's immune system in order to trigger its own healing mechanism
Medical aspirants seek a way to become future doctors and aspire to have three different types of careers related to medicine. These careers are private practitioners, in academics and education and in biomedical research
Vandana Chopra,
Alumnus, Nehru Homeopathic College and Hospital, Delhi