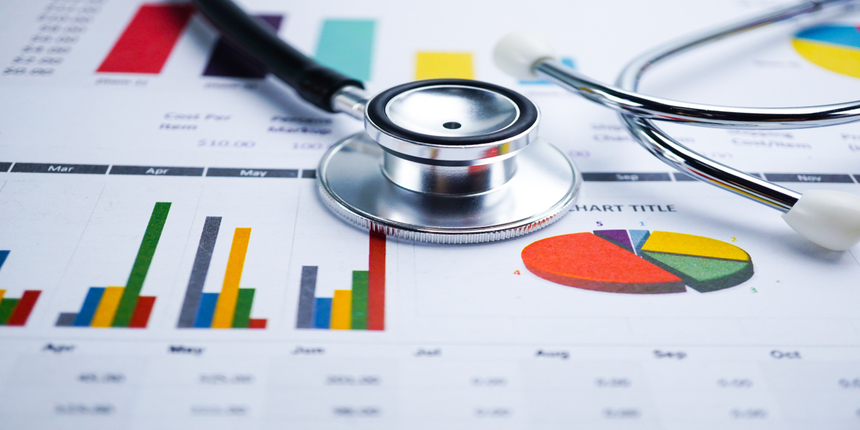 NEET Analysis 2019 - The medical aspirants can check the analysis of NEET 2019, just after few hours of completion of entrance examination. Leading coaching institutes like Allen Kota, Aakash, Resonance, Rao IIT, Career Point, Motion IIT JEE among others will release the NEET 2019 analysis, which will be provided on this page, when released. NEET exam analysis 2019 will help the NEET test takers to know their chances of clearing the exam, understand the expected cutoff before the declaration of result. 
With the help of NEET UG analysis 2019, candidates can read the feedback of the exam from the students who will for NEET 2019 exam. The analysis will provide the detailed section-wise analysis, difficulty level of the paper, expected cutoff scores and other details. National Testing Agency (NTA) will conduct NEET UG 2019 on May 5, in pen and paper mode. Therefore, aspirants can check the previous year exam analysis and cutoff of coaching centres below. For more information on NEET analysis 2019, previous year analysis and cutoff read the article below.
MBBS Companion 2019
Predict chances in 3000+ colleges, Know All India Counselling & Admission process etc.
Know More
NEET Analysis 2019 - Exam Pattern
Before the NEET exam analysis 2019, students can check the crucial highlights of paper pattern. The table below provides the brief introduction of NEET 2019 exam pattern.
NEET exam pattern
Particulars

Paper pattern

Mode of exam

Offline mode

Total marks

720 marks

Number of questions

180 questions

Type of questions

Multiple choice questions

Sections

Physics - 45 questions; Chemistry - 45 questions; Biology - 90 questions

Total time allotted

3 hours (02:00 PM to 05:00 PM)

Medium of exam

Hindi, English, Assamese, Bengali, Gujarati, Marathi, Kannada, Telugu, Tamil, Oriya and Urdu

Marking scheme

+4 marks for every correct answer

-1 mark for any wrong attempt

0 mark for an unanswered question

Syllabus

Class 11 and 12 syllabus 
NEET 2019 Analysis and Review
The analysis of NEET 2019 will be available on May 5, by the coaching institutes, which will also be given on this page.  It will contain the reactions of candidates who will take the offline exam mentioning the subject-wise NEET analysis, difficulty level of questions, weightage given to each subject and topic, expected cutoff and other details.
Since, the exam has not been conducted yet, therefore, the previous years' NEET analysis has been made available to provide an idea of the section-wise and topic-wise review and overall analysis. 
NEET Analysis by Test Takers
Around 15.19 lakh aspirants have registered for NEET 2019 exam, while only 13,26,725 candidates appeared for exam in 2018. The NEET 2019 aspirants can go through the highlights of previous year offline exam by the aspirants and experts as mentioned below.
The appeared candidates, experts and previous year toppers found the difficulty level of the NEET exam as moderate.

Biology was the easiest while Physics was experienced more tricker. Chemistry was of moderate level.

NEET question paper contained a combination of Class 11 and 12 syllabus.

The theoretical questions of Physics was easier while the numerical ones were more difficult.

From Biology, some students found Zoology more easier than Botany.

In Physics, more questions were asked from Mechanics and Electrostatics. While in Chemistry, students found question paper was dominated by reactions. Biology had a good number of questions from Botany as well as Zoology.

Since, last year, most of the candidates were satisfied with the question paper and found the exam moderate than the previous year. Therefore, NEET cutoff for all categories dropped by 12 marks. The cutoff scores for general category was 691-119, while for 2017, it was 697-131
Review of NEET students
Shristi, appearing for the first time, found Physics as the toughest of all, while Biology was easiest for her. She said questions from Chemistry were reaction based.

Lakshya, who appeared for the second time shared that the questions were asked from NCERT and he was satisfied with the paper. He also added that in comparison to the year 2017, the paper was moderate. 
NEET Analysis 2019 by Coaching Institute Experts
Apart from the analysis of NEET aspirants, most of the prominent coaching institutes will also the NEET 2019 analysis prepared by the subject expert, which will be given below. The in-depth NEET paper analysis 2019 will provide the information of overall difficulty level of paper, subject and topic-wise distribution of questions asked and many more.
NEET 2018 analysis by Mr. Anand Nagarajan, TIME
Mr. Anand Nagarajan from TIME sharing the detailed NEET paper analysis said, "Overall difficulty level of Physics was bit tough than the previous year, while the questions from Chemistry and Biology were upto the expectations. The ratio of questions asked from Class 11 and 12 to be 45% and 55% respectively." 
Talking about the subject-wise NEET analysis, Mr. Nagarajan continued that, "Physics was dominated by Electrostatics, Mechanics and Electronics. While Chemistry had more questions from Physical followed by the Inorganic and Organic Chemistry. Biology covered equal proportion of questions from both Botany and Zoology. No question was asked out of NCERT textbooks." As per the TIME expert, the cutoff of NEET 2018 was expected to be around 150 and any student who obtained more than 525 was to be considered for admission to top MBBS or BDS college through state quota.
NEET analysis 2018 by Aakash Institute
NEET 2019 analysis by Aakash Institute will be published by the experts after the conclusion of exam. Meanwhile, students can have a look at the previous year analysis of NEET mentioned below.
The subject experts of Aakash Institute sharing their views on NEET analysis said that, "The paper pattern of NEET analysis 2018 was similar. The question paper was based on the lines of CBSE and most of the questions asked were based on NCERT textbooks. Students who were well prepared using the NCERT books were able to score good marks in last year NEET exam.
When asked regarding the NEET analysis for each subject, the experts enunciated that, "In Physics, upto 80% questions were numerical based which required an intensive calculations. Most of the questions were from rotational motion current electricity as well as Ray and Wave optics." As per the Chemistry is concerned, "A few questions were beyond the NCERT concepts such as molecular orbital configurations of heteroatomic molecules, reverse hyperconjugation etc. All the questions were based on concepts and no memory based questions was asked." 
NEET 2019 Analysis by leading coaching institutes
| | |
| --- | --- |
| Coaching institute | Link to download analysis |
| NEET analysis 2019 by Allen Kota | |
| NEET analysis by Resonance | |
| NEET 2019 analysis by Aakash Institute | |
Subject-wise NEET 2019 Analysis
Candidates can check the chapter-wise NEET analysis 2019 from this page, when released. Also, they can check Class 11 and 12 distribution of questions from the NEET important topics 2019. 
Meanwhile, aspirants can check the previous year NEET analysis to understand the structure of UG entrance exam and to know the expected cutoff for admission to 93,919 MBBS and BDS seats across India. 
NEET 2018 Analysis for Physics
The subject experts along with the NEET candidates Physics as the toughest amongst all. As the experts opined that in NEET UG 2018 Physics, most of the questions were based on the extensive calculations skills along with the understanding level. From Class 11 syllabus, most of questions were asked from Mechanics, while Electrodynamics topic from Class 12 was the basis of most questions. Go through the overall and topic-wise difficulty level of NEET Physics section.
Analysis of NEET 2018 Physics
Class 11

Class 12

Topic

No. of questions

Topic

No. of questions

Mechanics

Electrodynamics

Gravitation

2

Capacitance

1

Circular Motion

1

Electromagnetic Induction

1

Elasticity and Viscosity

2

Alternating Current

1

Laws of Motion

1

Electromagnetic Waves and Communication

2

Friction

1

Electrostatics

1

Rectilinear Motion

1

Current Electricity

4

Rigid Body Dynamics

4

Electromagnetic Field

1

Units and Dimensions

1

Magnetism

1

Centre of Mass

1

Optics

Thermal Physics

Geometrical Optics

3

Heat Transfer

1

Wave Optics

1

KTG and Thermodynamics

4

Modern Physics and Electronics

SHM & Waves

Nuclear Physics

1

Simple Harmonic Motion

1

Semiconductor

3

Sound Waves

2

Modern Physics

3
NEET Analysis 2018 for Chemistry
According to the experts, the section of Chemistry was of moderate level. The questions from Class 11 dominated the section. Question paper had questions from Organic, Inorganic and Physical Chemistry. All the numerical questions were formula-based.
Question distribution and difficulty of NEET 2018 Chemistry
Class 11

Class 12

Topic

No. of questions

Topic

No. of questions

Physical Chemistry

Atomic Structure & Nuclear Chemistry

1

Chemical Kinetics

2

Chemical Equilibrium

1

Electro chemistry

1

Ionic Equilibrium

2

Solid State

1

Mole Concept

2

Surface Chemistry

1

Thermodynamics and Thermochemistry

1

--

--

States: Gases and Liquids

2

--

--

Redox Reactions

1

--

--

Organic Chemistry

Basic Principles of Organic Chemistry

2

Alcohols

1

Environmental Chemistry

1

Aromatic Compounds

4

Hydrocarbons

2

Haloalkanes

1

--

--

Carboxylic Acids

1

--

--

Biomolecules

2

--

--

Polymer

1

Inorganic Chemistry

Chemical Bonding

1

Coordination Compounds

3

p-block (Class 11 & 12)

5

d-block & f-block

2

Periodic Table and Periodicity

1

Metallurgy

1

s-block

2





Analysis of NEET 2018 Biology
For the sections with most of questions, Biology, the experts shared that, "Contrary to the previous year, the questions asked from Zoology section were easier than Botany. However, Botany had most of the questions in the paper."
Chapter-wise distribution of NEET 2018 Biology
Class 11

Class 12

Topic

No. of questions

Topic

No. of questions

Botany

Cell Structure and Functions

5

Plant Physiology

8

Biological Classification

6

Reproduction in Organisms

1

Structural Organization in Plants

5

Reproduction in Plants

4

Living World

1

Genetics

11






Ecology

12






Biotechnology and Application

1

Zoology

Animal Classification

4

Reproduction

5

Human Physiology

15

Evolution

3

Biomolecules

1

Biology in Human Warfare

4

Structural Organization in Animals

1

Biotechnology and Application

1
NEET 2018 Analysis - Overall Difficulty Level
The overall NEET 2018 difficulty level was moderate. Check the subject-wise difficult level analysis of NEET below.
After the completion of NEET entrance exam, the test takers can download the answer key of NEET UG 2019 released by the reputed coaching institutes. The institutes will prepare the answer key for all codes of question paper - AA, BB, CC, DD, EE, FF, GG, HH, KK, LL, MM, NN, PP, QQ, RR, SS, WW, XX, YY, ZZ. With the help of NEET 2019 answer key, they can cross-check their marked answers through the marking scheme, to calculate their expected scores. 
National Testing Agency (NTA) will release the NEET official answer key 2019 in the last week of May along with the OMR sheet. Students can challenge the official answer key of NEET UG 2019 in online mode by paying Rs. 1000 per question. The experts will review the challenged question and will publish the final answer key. 
One week after the release of answer key, the result will be announced by June 5, 2019. The appeared candidates can download the NEET result 2019 in the online mode in the form of score card. To download the scorecard of NEET 2019, aspirants need to enter the login credentials. The result will display the applicant's name, marks obtained, subject-wise marks, percentile scores, All India Rank (AIR), category rank and NEET cutoff 2019 scores.