How to prepare for NEET 2021 in 6 months
How to prepare for NEET 2021 in 6 months – The country's largest medical entrance exam National Eligibility cum Entrance- NEET 2021 will be conducted tentatively on May 2. Candidates must be wondering how to prepare for NEET in 6 months. Well, it is just the right time to prepare for NEET in 6 months considering candidates plan their time in the most efficient manner. The competition is really tough as approximately 15 lakh students appear for the exam every year for almost 80,005 MBBS and 26,949 BDS seats available across the country. With such high stakes, one should give their best shot and leave no stone unturned. As per the previous year toppers and experts, candidates must know it is not about when you start but more about giving all you have. The right preparation strategy can not only help candidates qualify NEET but also qualifying with a good score to obtain a medical seat. Careers360 brings you NEET 2021 preparation tips for 6 months to frame a solid strategy for the exam.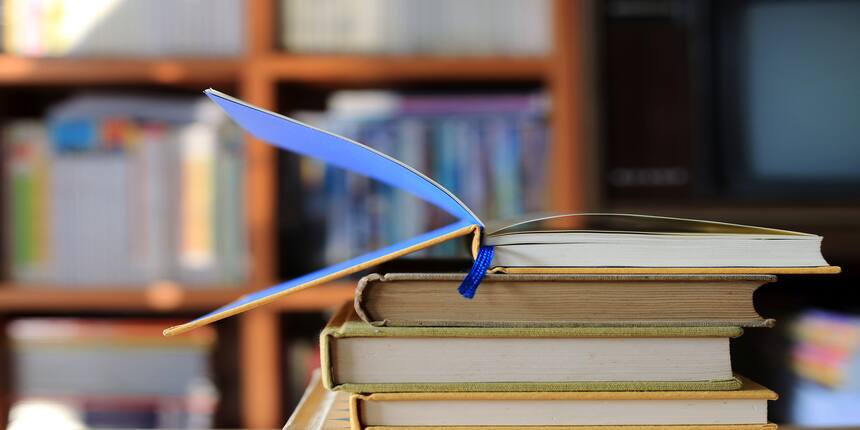 How to prepare for NEET 2021 in 6 months?
The most important preparation tip does not aim to crack NEET 2021. Yes, you heard it right. Aspirants should do away with the competitive nature of the exam. Start aiming at what you want to do which is to become a doctor. This drive will eventually lead you to success. If you are working on something that you really want to do then you do not need to be pushed just the vision of pursuing MBBS and attaining the degree will drive you.
"Start where you are. Use what you have. Do what you can." should be the aim of all medical aspirants for now.
To beat the blues you can check here the NEET 2021 preparation tips for 6 months including the success mantra of NEET toppers and experts insights. The strategies will provide candidates with a headstart, in the process candidates will be able to frame their own schedule, and at the end give a final push to utilise 6 months for NEET preparation.
Understanding NEET syllabus
At this point, candidates must be completely aware of NEET syllabus. This is not the time to do something at the drop of a hat. Medical aspirants must divide each topic and understand the important topics and chapter wise weightage of each topic. It is a known fact that candidates must be familiar with NCERT at the same time it will be useful to get acquainted with other Boards syllabi as NEET syllabus is compiled after the review of various states' syllabi and NCERT syllabus of Classes 11 and 12. List out the common topics and concentrate on the topics that are not covered in NCERT. Candidates can check here the topic-wise number of questions that came in the NEET question paper to know the important topics on which candidates should pay more attention.
NEET Topic-wise Distribution of Questions Between Classes 11 and 12
Topic

Syllabus

No. of questions

Physics

Mechanics

Class 11

14

Thermal Physics

Class 11

5

SHM & Waves

Class 11

3

Electrodynamics

Class 12

12

Optics

Class 12

4

Modern Physics and Electronics

Class 12

7

Chemistry

Physical Chemistry

Class 11

10

Class 12

5

Organic Chemistry

Class 11

5

Class 12

10

Inorganic Chemistry

Class 11

8

Class 12

7

Biology

Botany

Class 11

17

Class 12

37

Zoology

Class 11

21

Class 12

13
Know the Exam Pattern
Before starting to prepare for NEET in 6 months, it is expected of candidates to know the salient features of NEET exam pattern 2021 like negative marking, section-wise distribution of questions, etc. 1 mark will be deducted for each wrong answer, therefore, candidates must be thorough with their topics and answer only those questions which they are certain about. Biology section carries more weightage as out of 180 questions 90 will be from this section. Candidates can take a quick review of NEET 2021 exam pattern to frame their strategy accordingly.
Particulars

Details

Exam Mode

Offline (Pen and paper mode)

Duration of Examination

3 hours

Medium of Exam

English, Hindi, Assamese, Bengali, Gujarati, Marathi, Tamil, Telugu, Oriya, Kannada and Urdu

Type of Questions

Multiple Choice Questions

Sections

Physics – 45 Questions

Chemistry – 45 Questions

Biology (Botany and Zoology) – 90 Questions

Total Number of Questions

180 Questions

Total Marks of Examination

720 Marks

Marking Scheme

For each correct answer, the candidates will be awarded 4 marks; if an answer is wrong, then 1 mark will be deducted.
Select Best Books for NEET 2021
There is no scarcity of books to prepare for NEET in 6 months but to select the right material is challenging. It goes without saying candidates must prepare from the NCERT books for Classes 11 and 12 since NCERT books are the most important source of information. As per the previous year toppers, to prepare for the Physics section of NEET 2021 in 6 months, aspirants must solve numerical from the books suggested for engineering entrances. For the Chemistry section, the approach for all three sections- Physical, Organic and Inorganic should be different. Physical Chemistry involves solving numerical while organic and inorganic sections involve the theoretical part. To refine the preparation for Biology section of NEET in 6 months, candidates can try other competitive books and practice objective type questions.
As per AIR 3 of NEET 2018, Himanshu Sharma, "For NEET I focused more on the NCERT textbooks, underlining important lines and understanding important concepts. If I had a doubt in any of the concepts, I would turn to the other foreign authored books and engineering books that I have to clear my doubts."
Candidates can check here the list of books apart from NCERT books of Classes 11 and 12 to prepare better for NEET 2021 in 6 months.
Books to prepare for NEET Physics in 6 months

Books to prepare for NEET Chemistry in 6 months

Books to prepare for NEET Biology in 6 months

Concepts of Physics by H. C. Verma

Objective Physics By DC Pandey

Fundamentals of Physics by Halliday, Resnick and Walker

Fundamental Physics by Pradeep

Problems in General Physics by IE Irodov




Physical Chemistry by OP Tandon

ABC of Chemistry for Classes 11 and 12 by Modern

Concise Inorganic Chemistry by JD Lee

Dinesh Chemistry Guide

Practise books by VK Jaiswal (Inorganic), MS Chauhan (Organic) and N Awasthi (Physical)




Biology Vol 1 and Vol 2 by Trueman

Objective Biology by Dinesh

Objective Botany by Ansari

Pradeep Guide on Biology

GR Bathla publications for Biology




Formulate an effective study timetable
Another important aspect of the preparation strategy for NEET 2021 is having an effective study plan. As they say, "Take care of the minutes and the hours will take care of themselves." Make smaller goals and gradually everything will start making sense. While preparing the timetable to prepare for NEET 2021 in 6 months make a note of the points given below-
Candidates can divide the time for each section and set a goal for each day.

The study timetable to prepare for NEET in 6 months should include covering a topic, mock test practice, and analysis of mistakes.

Do not make far-fetched goals but the ones that seem realistic and give you space to understand each topic.

Make a note of all the important points and formulas that one has covered in a day.

The timetable should be interspersed with small breaks for recreational activities.

It is also essential to have a minimum of six hours of sound sleep in a day to keep you fresh and understand concepts better.
Study, Revise and Analyse
As per the experts, candidates wait to complete the whole NEET syllabus 2021 and then practice mock test which is not the best way to go about it. It is important to know the basic concepts but it is also important to know the level of questions that come in the question paper. NEET aspirants must study, practice mock test and analyse the mistakes all at the same time. Practising previous year question papers and mock test that too in the same time limit as that of the NEET 2021 exam will help candidates in solving objective type questions, know the topics from which the questions are frequently asked and get accustomed with solving paper in three hours time. This will provide an exam day experience to candidates in advance.
Anand Nagarajan, Academic Head of T.I.M.E. says, "Once done with first reading, work in reverse fashion and solve previous years' question papers and mock tests of NEET. Read the associated theory alongside to fill theoretical gaps which may come up. Solve at least around 12 previous years' papers and some mocks of medical entrances which are based on the NEET 2021 exam pattern and syllabus."
Stay Positive
This journey will take a lot of hard word, perseverance, studying, learning and sacrifice. It is really important to stay optimistic in this whole process as the NEET 2021 syllabus is vast as the ocean and it might seem daunting in the starting. Cramming will not help because there is so much study but understanding the topics will boost the confidence of the candidates as a good understanding of one concept will help in comprehending the next topic. Eat healthy food and stay focused.
As AIR 3 Himanshu Dhamija in his message to future aspirants said, "Along with studies, it is important to enjoy yourself as well. Don't pressurise yourself much and just follow your set study routine."
Questions related to NEET
Showing 102086 out of 102086 Questions