Specialisation after MBBS
Specialisation after MBBS - The country produces the largest number of doctors in the world but when it comes to specialisation after MBBS the number of seats available is even less than half as compared to the number of MBBS seats. The reason being the sprouting of private colleges offering medical undergraduate courses. While the competition at UG level is tough, with around 14 lakh candidates competing for approximate 76,000 seats each year, admission to PG courses is also a tough row to hoe. There are 32,753 (includes MD, MS, PG Diploma and DNB CET) seats up for grabs for lakhs of candidates who take various postgraduate entrances annually. Going by the trends, pursuing specialization after MBBS has become the need of the hour as demand for consulting a specialist for even treating minor ailments is increasing.
LATEST: Correction in NEET application form 2020 has been started!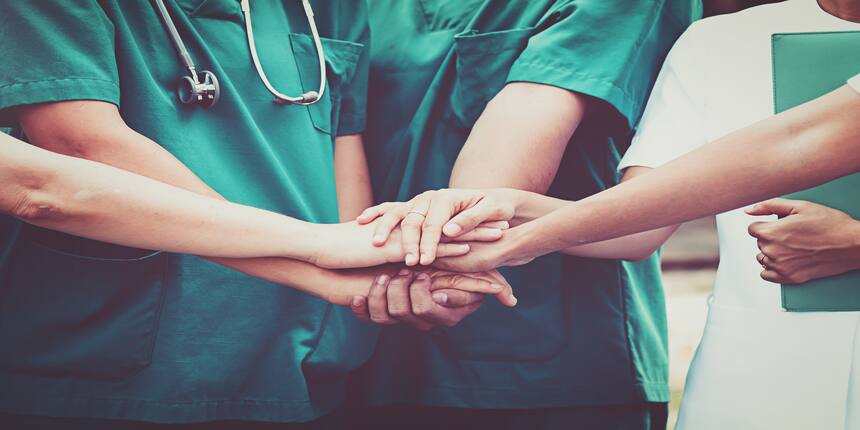 In this article candidates can check the entrances to take in order to pursue specialisations after MBBS; the various specialisations available in the country and abroad; some preferred specialisations after MBBS; and specialisation abroad.
Route to pursue specialisation after MBBS
As per the Section 10 (D) of the Indian Medical Council Act of 2016, NEET-PG is a single eligibility-cum-entrance examination for admission to various MD/MS, PG Diploma and DNB CET courses apart from the entrances conducted by AIIMS, New Delhi; JIPMER, Puducherry; PGIMER, Chandigarh; NIMHANS, Bengaluru; and Sree Chitra Tirunal Institute for Medical Sciences and Technology, Trivandrum. Out of these, NEET PG is the largest by any margin, offering admissions to Government and Private medical colleges, as well as the Central and Deemed Universities across all states and union territories. Therefore, qualifying at least one of the above-mentioned entrances becomes mandatory to pursue specialisation after MBBS.
The alternative way of pursuing specialisation after MBBS is to take DNB CET (, which is conducted by the National Board of Examinations (NBE). The DNB qualification is accredited equal to MD and MS courses. The training of these students takes place at various institutions and hospitals.
Postgraduate Medical Degrees
Before delving into choosing the specialisation after MBBS, candidates must decide the postgraduate medical degree they should go for. The postgraduate medical education for broad specialities includes courses like MD, MS, PG Diploma, and DNB. With the exception of PG Diploma courses, which is for a duration of two years, the postgraduate medical degree is of three years duration. Doctor of Medicine (MD) is the postgraduate degree in general medicine while Master of Surgery (MS) is a qualification in surgery. NBE Diplomate of National Board receives hands-on training at the hospitals and the institutions in the specialisation that one has opted for. The curriculum of the postgraduate medical degrees include these components-
Theoretical knowledge

Practical and clinical skills

Thesis skills.

Attitudes including communication skills

Training in research methodology.
Various Specialisation after MBBS
The specialities after MBBS are broadly divided among three different types- Clinical, Non-Clinical, and Paraclinical. The difference among them is of whether you are providing direct patient care in terms of giving direct diagnosis or treatment. Clinical roles and thus, in turn, clinical specialisation includes face to face interaction with patients while non-clinical roles, in some cases, can require interaction with patients but they do not provide diagnoses. Paraclinical fields also do not include much involvement in inpatient care. The different specialisation after MBBS are listed below-
Specialisation after MBBS
| | |
| --- | --- |
| MD Specializations | MS Specializations |
| Aerospace Medicine | ENT |
| Anatomy | General Surgery |
| Anesthesiology | Obstetrics & Gynaecology |
| Biochemistry | Ophthalmology |
| Biophysics | Orthopaedics |
| Community medicine | Otorhinolaryngology |
| Dermatology, Venereology & Leprosy | Traumatology & Surgery |
| Emergency Medicine | - |
| Family Medicine | - |
| Forensic Medicine | - |
| General Medicine | - |
| Geriatrics | - |
| Health Administration | - |
| Hospital Administration | - |
| Immunohematology and Blood transfusion | - |
| Infectious Diseases | - |
| Marine Medicine | - |
| Medical Genetics | - |
| Microbiology | - |
| Nuclear medicine | - |
| Paediatrics | - |
| Palliative Medicine | - |
| Pathology | - |
| Pharmacology | - |
| Psychiatry | - |
| Physical Medicine & Rehabilitation | - |
| Physiology | |
| Pulmonary medicine | |
| Radiodiagnosis | |
| Radiotherapy | |
| Respiratory Medicine | |
| Sports Medicine | |
| Tropical Medicine | |
Diploma Specialisation
DNB CET
DNB PDCET
Anaesthesiology
DNB (Anaesthesiology)
Biochemistry
DNB (Dermatology and VD)
Cardio-Thoracic Surgery
DNB (Nuclear Medicine)
Dermatology and Venereology
DNB (OBGY)
Emergency Medicine
DNB (Ophthalmology)
ENT
DNB (Orthopaedics)
Family Medicine
DNB (Otorhinolaryngology)
Forensic Medicine
DNB (Paediatrics)
General Medicine
DNB (Psychiatry)
General Surgery
DNB (Radio-Diagnosis)
Health Administration including hospital administration
DNB (Radio-Therapy)
Immunohematology and transfusion medicine
DNB (Respiratory Disease)
Microbiology
DNB (Physical Medicine and
Rehabilitation
Neuro Surgery
DNB (Pathology)
Nuclear Medicine
--
Obstetrics and Gynaecology
--
Diploma Specializations
Allergy & Clinical Immunology

Anesthesiology

Clinical Pathology

Community Medicine/Public Health

Dermatology, Venereology and Leprosy

ENT

Forensic Medicine

Health Education

Health Administration

Immunohematology & Blood Transfusion

Obstetrics & Gynaecology

Occupational Health

Ophthalmology

Orthopaedics

Otorhinolaryngology

Paediatrics

Psychiatry

Physical Medicine & Rehabilitation

Pulmonary medicine

Radio-diagnosis

Radiation Medicine

Sports Medicine

Tropical medicine

Tuberculosis & Chest Diseases

Virology
Preferred Specialisations after MBBS
Medicine is a lucrative field. However, choosing the right specialisation as per your interest and scope is necessary when the amount of time and money that one spends is huge. As the Medical Council of India (MCI) is also bringing major changes to medical education like renewing MBBS syllabus and making it competency-based, the choices among medicos with respect to specialisations are also altering. Here is a list of top five most preferred specialisation after MBBS shortlisted on the basis of choices made by the top scorers of NEET PG during counselling, and demand in the market.
MD Radiodiagnosis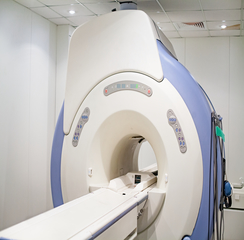 The specialisation involves diagnostic testing and radiation treatments. Radio-diagnosis has emerged as the most preferred specialisation after MBBS going by the previous year trends. The role is to interpret the diagnostic test like X Rays, Magnetic Resonance Imaging (MRIs), Computed Tomography (CTs) scans, and ultrasounds. The branch has found its niche in the advancing medical science.
MD Radiodiagnosis - Seats in India
| | | |
| --- | --- | --- |
| Type of Seats | Number of Seats | No. of Colleges |
| Government Seats | 773 | 115 |
| Private Seats (Including seats of Deemed Universities) | 744 | 137 |


MD General Medicine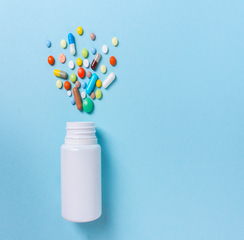 In the country, there is a great deal of disparity between urban and rural regions in terms of quality and access to health care. The health quality among the states is also stark. This is the reason that the country, which lacks access to primary health care, needs specialisations like General Medicine. The purpose of this course is to enable the students to deal effectively with the needs of the community. Speciality requires patient care and providing comprehensive treatment. The role of the postgraduate in general medicine is to practice medicine in different practice setting like ambulatory, intensive care, inpatient and emergency medicine.
MD General Medicine - Seats in India
| | | |
| --- | --- | --- |
| Type of Seats | Number of Seats | No. of colleges |
| Government Seats | 2,211 | 145 |
| Private Seats (Including seats of Deemed Universities) | 1,315 | 147 |
MS General Surgery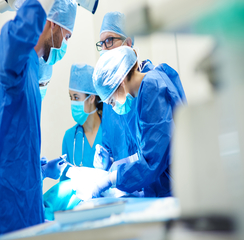 Doctors who specialize in general surgery have a broad knowledge of medical conditions through operations. Surgeons are required to work with their patients throughout the process - diagnosing the medical condition for which surgery is required, operating and providing postoperative care. The field is booming with each passing day as there are a lot of dimensions which are still unknown and unexplored and with the advancement in technology, medicos are also opting for this field.
MS General Surgery - Seats in India
| | | |
| --- | --- | --- |
| Type of Seats | Number of Seats | No. of colleges |
| Government Seats | 2081 | 141 |
| Private Seats (Including seats of Deemed Universities) | 1119 | 147 |


MD Dermatology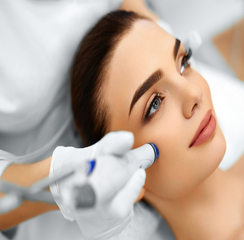 MD Dermatology emerged from the general internal medicine and much later it was recognised as a different specialisation in the country. The specialisation has become the subject of choice among students. As per the statistics, approximately 1 among 20 Indian citizens are suffering from a skin disease while there is no easy access to dermatologists, especially in rural areas. Not only the specialisation is high in demand, but also the quality of life of dermatologists is much better when compared to other postgraduates in medicine.
MD Dermatology - Seats in India
| | | |
| --- | --- | --- |
| Type of Seats | Number of Seats | No of colleges |
| Government Seats | 452 | 105 |
| Private Seats (Including seats of Deemed Universities) | 399 | 133 |


MS Obstetrics & Gynaecology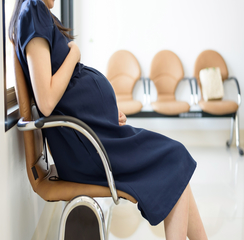 Doctors who wish to seek a specialisation in women's reproductive health should pursue MS Obstetrics & Gynaecology. The specialization seeks to provide optimal health care especially to half of the population i.e. women. These doctors' role is to manage pregnancy, labour, diagnose and treat diseases. MS Obstetrics & Gynaecology remains a favourable choice for female students.
MD/MS Obstetrics & Gynaecology - Seats in India
| | | |
| --- | --- | --- |
| Type of Seats | Number of Seats | No of colleges |
| Government Seats | 1,675 | 144 |
| Private Seats (Including seats of Deemed Universities) | 866 | 142 |
Specialisations Abroad
It is believed that out of the total number of doctors that the country produces, one-third of them goes abroad for residency training or to practice. The most preferred choices for countries among doctors at home are the United States, the United Kingdom, Canada, Australia, Singapore among others. Indian medical degrees are recognised in a lot of countries. To pursue postgraduate medical courses in the USA and Canada, candidates are required to take ECFMG and USMLE while in the UK, students appear for PLAB. Candidates will be required to choose which country they wish to pursue specialisations after MBBS and follow the admission procedure. The medical institution from where the MBBS is completed must be registered with the World Directory of Medical Schools.