How to choose MBBS college in India - Factors to consider, Ranking, Fees
How to choose MBBS college in India: The dream of studying medicine is cherished by millions of students every year. A seat in a renowned Indian medical college is often sought by more than 18 lakh students every year. Only a tiny percentage of students gain entrance into an Indian MBBS program. There is a high level of competition for MBBS seats. For MBBS admission choosing the right college is very important since it offers them a solid foundation for their careers.
Stay up-to date with NEET News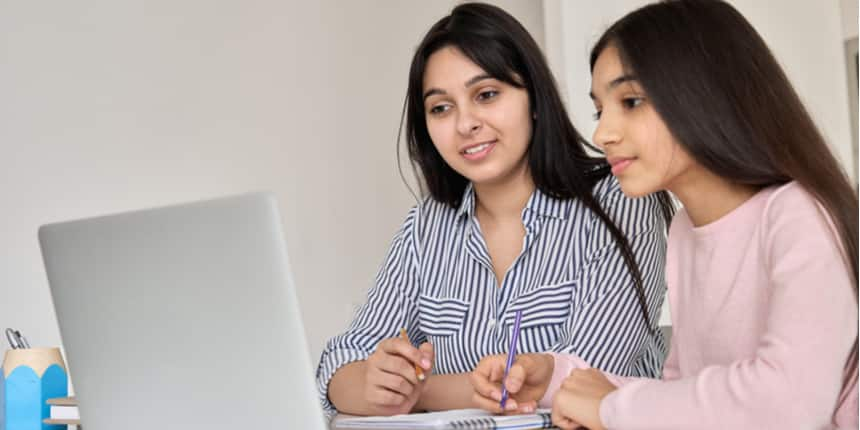 When granting MBBS admission in 612 medical colleges, 15 AIIMS, and 2 JIPMER
institutions, NEET results are considered. The 600 colleges above that offer MBBS admissions in India are made up of around 310 privately owned institutions. A little more than half of the colleges are government institutions.
Several factors determine whether a college is a good college. The rankings and accreditation of colleges can serve as a guide for candidates who cannot evaluate all the available colleges. In this article, we will go over some factors determining whether a college is a good university for MBBS
Choosing an MBBS college: Factors to consider
Multiple factors should be considered by candidates seeking admission to a medical
college. In order to select an ideal medical school for MBBS, candidates should consider the following factors:
NIRF ranking

National Medical Commission( NMC) recognition

Admission eligibility

Fee structure

Location

Rural service bond

Patient flow

Internal PG quota
1. NIRF ranking and its importance
The ranking of the college must be considered by candidates when making their decision. One of the major bodies that students can trust is the NIR of the Ministry of Human Resources Development ( MHRD). There are a number of factors used to determine the NIRF ranking, including the faculty-to-student ratio, institute expenditures per student, PhD facilities, quality of research papers, the number of PhD students, the number of PhD professors at the institution, the quality of examinations, the number of students who graduate, and the perception of employability by the industry.
In NIRF's ranking system, experts have thought through many factors ordinary people don't consider. As NIRF uses metrics not based on traditional metrics to evaluate a college, it clears up confusion about which college is better. There are plenty of methodologies in the NIRF report. NIRF rankings consider every aspect of a college, so evaluating a college by its ranking is likely to be rigorous. College rankings are published annually in the NIRF report, which contains details about the metrics used. Hence, a piece of information can always be verified for bias, so there is no ambiguity. Following is the list of the best MBBS colleges in India based on the 2022 NIRF rankings.
2. National medical commission recognition is required for colleges
A key aspect of health system governance is regulating medical education and health professionals. As the body responsible for regulating MBBS colleges and courses in the country, the National Medical Commission (NMC) is responsible for maintaining the quality of medical education. In many ways, the way medical education is run in India is affected by NMC policies and procedures, whether approval of medical colleges, BDS, or MBBS admissions.
The NMC or the State Medical Council issues permanent or provisional registration certificates to candidates after completing the MBBS course. MBBS registration certificates are issued only to candidates who have completed their studies at an institution recognized by NMC. Consequently, it is necessary to acknowledge NMC by the Indian Medical Council Act 1956. The official website of NMC, nmc.org.in, contains a list of NMC-recognised institutions. In order to pursue MBBS after NEET results, candidates must visit the official website of NMC and verify that the NMC accredits the colleges they have shortlisted.
3. NEET 2022 Admission eligibility
A lot of consideration goes into choosing a college for MBBS based on the eligibility criteria. The eligibility criteria must be taken into consideration by candidates. Under state quotas, 85 per cent of seats are reserved for the respective states' citizens for admission purposes. There are no restrictions on who can apply for the NEET All India quota seats, but they are a little more challenging to attain than state quota seats. Aside from the eligibility criteria prescribed by respective authorities, some colleges have their criteria.
4. Fee structure for MBBS colleges
The importance of financial planning before going to medical school cannot be overstated, as MBBS is an expensive course. The financial planning process should begin as soon as possible before candidates start their medical education. Getting admission to a MBBS college requires careful consideration of the fee structure. Candidates should keep this aspect also in mind from the beginning while choosing a college to pursue MBBS.
Due to the low fee for NEET government colleges, many students choose to attend them. Still, it also depends on the eligibility of candidates and the number of seats available in government colleges through NEET. Besides tuition, students must also consider living expenses, such as hostel, food, transportation, assignments and projects, and miscellaneous living expenses. Before selecting a college during NEET counselling, it is always a good idea to sort out these things first, as private medical education in India is costly, and students may take loans. If candidates plan to take out a medical school loan, make sure they discuss it with their guardians and have a clear plan for how to repay the loan when it becomes due, as taking out a MBBS college loan is a big decision.
5. Rural service bond
The Indian MBBS admission process includes a unique feature - the bond. It may either be a service bond or an admission bond. Service bonds are issued to serve the state after completion of the course. In contrast, admission bonds are issued to discourage students from discontinuing their studies midway or shifting to another institution.
When it comes to rural service bonds, there is no compulsory rural service requirement in central-run MBBS colleges. In many states, however, NEET UG students must sign bonds for a minimum of one year for mandatory rural service. Depending on the state, the number of years varies. A penalty of Rs 5 lakhs to Rs 40 lakhs is imposed on those who skip compulsory service. Armed Forces Medical College (AFMC), one of the most prestigious institutions in the world, requires its students to serve seven years in rural areas. At the AFMC, resigning before seven years is punishable by a penalty amount of Rs 61 lakhs.
6. MBBS college location
When it comes to communication and comprehension, language is a significant factor. As there is so much diversity in India, students from South India can experience language problems in North India or vice versa. Therefore, choosing a MBBS college where one can speak and understand the local language is advisable. Considering how frequently medical students interact with patients, it is vital to understand their language well.
7. Patient flow
The clinical practice of medicine is an essential aspect of medical education. MBBS students start clinical practice in their Anatomy class during the First Year, so choosing a college with a high patient flow is even more critical. There is no dearth of patients in government colleges, and they are mostly overloaded.
MBBS students can even get enough clinical cases from a district government hospital. When choosing a private MBBS college, this should be taken into consideration. A number of private medical colleges in many states suffer from poor patient flows, which results in temporary debarment of these institutions from conducting MBBS courses. When selecting a MBBS college or filling out your choice form, candidates should check whether the college has been debarred in the past.
8. Internal PG quota
Colleges reserve admission capacity for students who have completed their NEET UG MBBS programs from their college. Several institutes in India, including JIPMER Puducherry, Aligarh Muslim University (AMU), Banaras Hindu University (BHU), and AFMC Pune, offer internal PG quotas. There is a 50% internal PG Quota for graduates of affiliated colleges of the University College of Medical Sciences and Guru Gobind Singh Indraprastha University. Depending on the college's reputation as a provider of NEET PG programs, this factor can be considered.
Questions related to NEET
Showing 116992 out of 116992 Questions