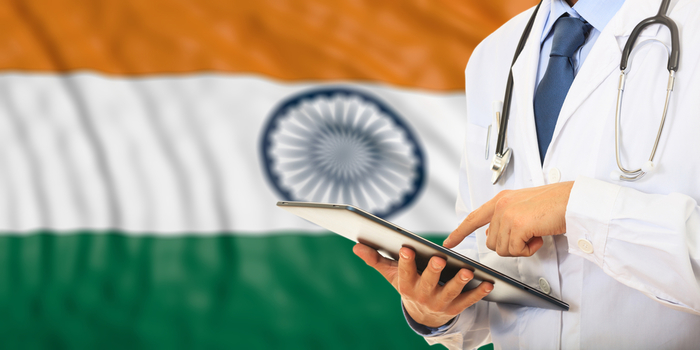 All about MBBS – Considered to be one of the most prestigious courses a student can pursue, the Bachelor of Medicine, Bachelor of Surgery course - or to give it its proper latin name, Medicinae Baccalaureus, Baccalaureus Chirurgiae – more popularly known as MBBS, is the predominant medical undergraduate course in India. It is the accepted route to becoming a doctor of modern medicine in the country.
LATEST: Know all about BDS like duration, fee, syllabus & more.

IMPORTANT: NEET 2019 Knockout Online Course Available for NEET Aspirants
[A personalized course to clear NEET 2019 with the access of Mock Test Series (Subject & Topic Wise), 250 Hours Videos & E-Lectures, 50,000+ Concepts & Topics, 16 Years NEET Solved Papers, Most Asked Questions, Personalized Strength Sheet and more. Get Now]
MBBS Companion 2019
Predict chances in 3000+ colleges, Know All India Counselling & Admission process etc.
Know More
As can be expected, the competition for seats in a MBBS course is intense. The Ministry of Health and Family Welfare (MoHFW), in reply to a question asked in the Lok Sabha on March 23, 2018, shared that the total number of MBBS seats in the country is around 66,620. For these seats, the number of candidates annually applying is close to 13 lakh.
While it takes clarity of thought, immense dedication and unending hard work to become a success in the profession, so many students are willing to put themselves through the grind of studying MBBS primarily because becoming a doctor is undoubtedly one of the most rewarding professions there is.


Prepare for NEET 2019 with concept and topic wise videos by exam experts. Get the complete course videos direct to your inbox. Click to Subscribe
Take the case of Vinod Xavier. When time came for Vinod to choose his future course of study at the conclusion of Class 12, the then-17 year old was unperturbed as he had his sights set on one route only for as long as he could remember. This was because he was very clear about wanting to do something good for society, something that would visibly impact people's lives. Apart from this, his favourite subject in school was Biology and the reason why he pursued PCB in Classes 11 and 12. MBBS post that, according to him, "was a given".
"I had a less than forty percent chance of getting through a MBBS course, given the level of competition involved. But unlike my peers, who kept aside various backup options in Engineering, I was very clear that I only wanted to apply for MBBS courses. Everything thankfully worked out and I haven't regretted my decision for a single day," Vinod, currently completing his DNB from Sagar Hospitals, Bangalore, and known among his patients as Dr. Xavier, recollects.
How to apply for MBBS admissions in India?
Unlike how it was for Dr. Xavier, Dr. Sreegopal M Prabhu's decision to pursue MBBS was more a result of his unique family background and the expected pressure it led to, than any focused ambition from his side. "My parents are doctors, my elder sister is a doctor and naturally, the expectation was that I would follow them into the field". A topper throughout his school days, Dr. Prabhu initially had his eyes set on the IITs. "I always assumed IITs were the best colleges in the country. The desire to become a doctor was not something that gripped me strongly", he recalls.
However, circumstances had their own role to play and once he cleared the Kerala medical entrance with a good rank in 2009, the opportunity to join Government Medical College, Kottayam, proved too strong to resist. "I was still quite apprehensive about my decision initially. One has to undertake a painful amount of study to obtain a MBBS seat and it only gets harder after one joins. It is only much later that the important of studying so much dawns on you and you see why it is worth it", he reveals.
All about MBBS entrances
As asserted by Dr. Prabhu, those harbouring ambitions of becoming doctors should undoubtedly be ready to study a lot. The hard work for MBBS has to begin right from one's school days. Unlike in 2009, when Dr. Prabhu was preparing for the many different entrances that were prevalent then, entry to any MBBS course in India today is only possible through three entrance routes. These are the National Eligibility cum Entrance Test (NEET), the All India Institute of Medical Sciences (AIIMS MBBS) entrance exam and the Jawaharlal Institute of Postgraduate Medical Education and Research (JIPMER MBBS) entrance exam. While the latter two are respectively conducted by AIIMS New Delhi and JIPMER Puducherry, both prominent Institutes of National Importance (INIs), NEET was conducted by the Central Board of Secondary Education (CBSE) till 2018 and will be conducted by the National Testing Agency (NTA) from 2019 onwards. NEET is also the exam most in demand since it offers the most seats. As per the latest figures released by the CBSE, more than 12 lakh aspirants appeared for NEET in 2018 for the approximately 65,000 MBBS seats on offer.
About NEET
Till 2018, the National Eligibility cum Entrance Test, introduced in place of the erstwhile All India Pre Medical Test (AIPMT) in 2016, was conducted by the CBSE as a single window entrance on the first Sunday of May each year. However, following concerns raised by candidates on the pressure put on them to clear the largest MBBS entrance exam in one go or repeat another year, the National Testing Agency (NTA) has been set up by the Government of India and will conduct the exam. NEET 2019  across eight different slots in each session and the candidates will be allowed to book one exam date and slot in each session. NEET 2019 will be conducted on May 5 in offline mode by NTA. 
Government college MBBS seats are the most sought after through NEET, followed by those offered in reputed Deemed Universities like Kasturba Medical College Manipal and Central Universities like Banaras Hindu University. The Armed Forces Medical College, Pune, is the only institute which shortlists students for its MBBS course through NEET scores but also conducts its own subsequent interview and selection process.
Apart from MBBS and BDS, NEET also offers admissions to all AYUSH courses and to other paramedical courses like Nursing in some states. All Government, Private and Deemed Institutions offering MBBS, BDS or AYUSH courses across all states (apart from AIIMS and JIPMER) can only hold admissions on the basis of NEET.
About AIIMS MBBS
The second most important, but arguably the more difficult and prestigious MBBS entrance exam is AIIMS MBBS, conducted by the All India Institute of Medical Sciences (AIIMS) New Delhi, and offering admissions to 800 MBBS seats across a total of nine AIIMS institutions, namely New Delhi, Bhopal, Bhubaneshwar, Patna, Raipur, Jodhpur, Rishikesh, Guntur (Mangalagiri) and Nagpur.
The exam is conducted in online mode across four slots on two days. Candidates are randomly allotted their slot and a normalization procedure is used to determine the final ranks. More than 2 lakh candidates appear on average in AIIMS each year with the MBBS seats offered by AIIMS New Delhi being among the most sought after in the country.
About JIPMER MBBS
The Jawaharlal Institute of Postgraduate Medical Education and Research (JIPMER) is another Institute of National Importance (INI) having campuses in Puducherry and Karaikal. JIPMER MBBS entrance offers admissions to a total of 200 MBBS seats across these two campuses. The exam is also held in online mode in two slots on the same day. More than 2 lakh candidates appear for admissions to JIPMER MBBS each year.
| | | | | |
| --- | --- | --- | --- | --- |
| MBBS Exam Name | Application Details | Pattern Details | Result Details | Counselling Details |
| NEET | | | | |
| AIIMS MBBS | | | | |
| JIPMER MBBS | | | | |
Proper preparations the key
Since each of the MBBS entrances require students to obtain a minimum qualifying percentile in order to simply become eligible for a MBBS seat, the determining factor when it comes to securing admissions remains one's preparation strategy.
According to Dr. Xavier, "Firstly, it is important to understand that qualifying any of the three medical entrances is more about hard work than anything else. So be consistent and disciplined in your preparations throughout Classes 11 and 12. Secondly, while it is true that most questions in NEET come from Biology, medicine is not just about this one subject alone. Be equally thorough in your Physics and Chemistry preparations as well. Go for coaching if possible since it will help in refining your understanding of the subjects and help you focus on what's important".
Studying the course
Akin to Dr. Prabhu's experience, it was difficult for Steve Babu to come to terms with the amount of studying required in his first year of MBBS as well. A student at the prestigious St. John's National Academy of Health Sciences (SJNAHS), Bangalore, Steve says, "For someone just out of school and entering college, the amount of studying that is required in the first year can overwhelm you. Anatomy, Physiology and Biochemistry are the three pre-clinical subjects one has to study and the amount of theory one has to absorb in these is of a very high volume. But if you can get through the first year, the second and third years will be a breeze relatively".
Dr. Xavier agrees. "The second and third years are like the honeymoon phase for a MBBS student, given that there is very little theory to study. Rather, there is more practical learning. We have both clinical and para-clinical subjects during this time. Pathology, Pharmacology, Forensics, MicrobiolSogy, ENT, Opthalmology and Community Medicine are the main subjects, all relatively light when compared to the first and final years", he says. This is also the time when students can engage more freely in the extra-curricular activities of their choice.
The final year once again sees MBBS students get back to the grind, engaging in the rigorous study of a wide range of clinical subjects like Surgery, Medicine, Orthopedics, Pediatrics, Radiology, Dermatology and Anesthesia as they prepare to become practicing doctors. This process is accentuated at the time of the one year internship, where MBBS students are in practice no less than doctors. " You don't treat patients till the final year and start only during the internship. In this sense, the internship period at the end of the MBBS course is basically one becoming a doctor. There are not too many responsibilities but you learn everything there is to know about dealing with patients. That feeling of progression from a student to an actual practitioner is quite amazing", shares Dr. Prabhu.
Postgraduation options
The MBBS final year and internship period is also defined by preparations for the highly competitive medical postgraduate entrances, foremost among them NEET PG.
"Having a postgraduate medical degree means extra pay and extra prospects. A MBBS degree by itself does not have the value of yore. It is ofcourse sufficient to sustain in rural areas where there is a paucity of doctors but not in cities", says Dr. Xavier. "Even for a simple ear pain, people nowadays only want to see ENTs, for headaches a neurologist and so on", adds Dr. Prabhu on a lighter note.
The MD, MS and DNB courses are each of three years' duration, while a PG Diploma course can be done in two years but requires an additional two years of study in MD or MS to hold the same value.
According to Steve,"Keeping aside the financial aspect of pursuing a PG course, one should choose the specialization based on their calibre and interest, which will be known to them during their internship period. If you are planning to pursue a MD, then General Medicine and Radiology are the most in demand. If you think you have good surgical skills, then you can go for MS in ENT, Gynecology or Opthalmology. If you are interested in lab work or teaching, you can opt for paraclinical specializations like Anatomy or Biochemistry. Then, there are emerging MD specializations like Nuclear Medicine and Radiotherapy. It all depends on your interest area".
Some challenges
Ofcourse as is usually the case for such a highly coveted profession, successfully completing the MBBS course and becoming a doctor is not without some hard challenges.
"Anyone who wants to become a doctor should come prepared with the mindset to study lifelong. You will have to sacrifice your social life since work can come calling at any time. The learning will never end and immense patience will be required", adds Dr. Xavier.
"Only if you study better can you treat better", agrees Steve, before adding," You will have to be prepared to work long hours, deal with emotionally draining situations, be dynamic and good with people, and even learn new languages if it comes down to it".
Unmatched positives
"Engineers are exactly like footballers in terms of shelf life. The years at the peak are limited and eventually, retirement beckons. Doctors, on the other hand, never get old. Experience is everything. As your age increases, so does the money and respect you command", says Dr. Prabhu with a smile.
"The job security is unmatched. In other professions, you need to bolster your degree with a MBA, perhaps attempt to join the public sector and so on. Once you are a doctor however, you will always be in demand", says Steve.
There is ofcourse the adulation and eternal gratitude you receive when helping treat someone successfully or even saving a life. "Patients treat you like a god and the feeling you get when they say even a simple thank you cannot be matched in any other job," says Dr. Xavier. "The job satisfaction is immense", agrees Dr. Prabhu.
The MBBS family is also a very close-knit community, and it is not uncommon for doctors to rely on each other when it comes to saving a patient's life, especially when it involves one of their own. "When you need any help, your seniors will always be there to advice and guide you. And doctors are very respectful and fiercely protective of each other. I remember my MBBS batchmate's mother once had an accident and he was panicking on how to help her. Once the alumni came to know however, they took over the treatment and covered all the costs involved. More than the respect or the money, I think it is to be in the presence of that kind of humanity that I chose to become a doctor," concludes Dr. Xavier.