NEET 2023 Student Reactions for Pre and Post - Dificulty Level
NEET 2023 Student Reactions: The National Testing Agency will conduct the National Eligibility cum Entrance Test, NEET 2023 exam on May 7 for over 18 lakh aspirants. Careers360 brings you an article on students' reactions to NEET 2023 paper to provide updates on the paper.
Stay up-to date with NEET News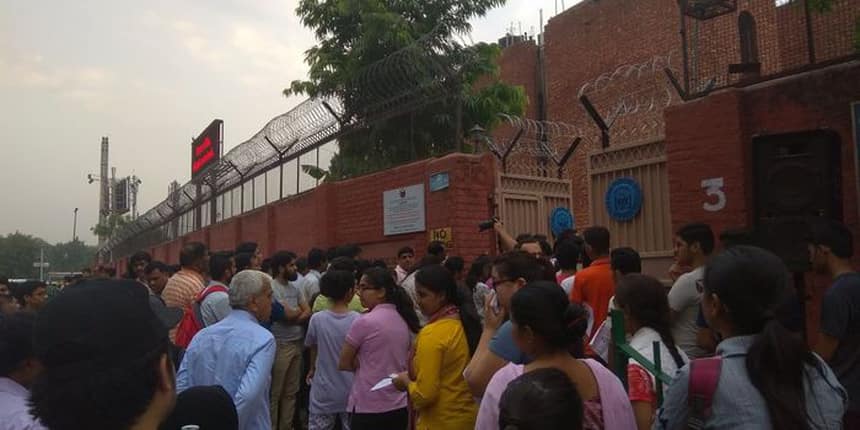 Aspirants must note that the latest NEET 2023 student reactions will be updated here in the article below on exam day. Meanwhile, they can check the student's reactions to the previous year's NEET exam.
NEET 2023 student reactions mention the pre and post-exam reactions of students straight from the NEET exam centres. The article will also discuss the difficulty level of each section of NEET question paper 2023 according to the aspirants. NEET 2023 will be held in 497 cities in India and 14 cities abroad. Candidates can read the article below to know the students on the NEET exam.
NEET 2023 Student reactions
The analysis of the NEET 2023 paper by the students will be updated here on May 7 along with pre and post-exam reactions.
Post NEET 2022 Student Reactions (Previous Year)
Himanshu: Because biology had taken up most of his time, Himanshu could not devote much time to solving his physics section. As far as his physics performance is concerned, he is dissatisfied. Based on his assessment, the NEET question paper had more statement-type questions. With a total of 200 minutes, each question in the NEET question paper got 1 minute to answer because of the increased exam duration of 20 minutes. As a whole, he is satisfied with his performance in Chemistry and Biology.
Mansi: Mansi described the exam as moderately difficult. The paper went well for her. Across all sections, the difficulty level was the same. This year's exam was a bit more challenging than last year's papers. It was her first time attempting it. She wasn't happy with the extra 20 minutes added to NEET exam this year. It worked against her expectations.
Sahil Choudhary: In his opinion, biology was an easy subject. The code of his NEET question paper was Q5. The Physics portion of the NEET exam was easier than the previous year. There was a little difficulty with chemistry. As per the weightage given to each chapter, the NEET question paper was formulated accordingly. When compared to last year's NEET exam, this year's NEET 2022 exam was a bit easier because more of it was theoretical. In addition to what theory did, the extra 20 minutes added a more significant advantage.
Raj: In order to take the NEET 2022 exam, he travelled all the way from Maharashtra. The code for his NEET question paper was S5. He says the exam was more challenging this year compared to last year. Comparing section by section, the chemistry was tough, while physics and biology were not that difficult. Regarding chapter weightage, organic chemistry had a higher weightage in the NEET chemistry section compared to the rest. Having 20 minutes extra on his hands gave him the advantage of attempting 15 questions in section D, where he was supposed to answer 10.
Pre NEET 2022 Student Reaction:
Nirmal: According to Nirmal, this is his second attempt. Prioritizing his subjects, he sets Biology as the very first priority, followed by physics and chemistry. A part of his strategy also consists of attempting questions that he knows first. As for attempting sections, he would prefer to attempt section A first because section B offers options. Without any NEET coaching, he prepared himself for the exam.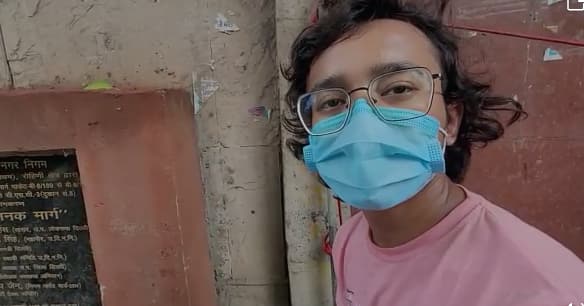 Nirmal
Sohail: The NEET 2022 exam will be Sohail's second attempt, and he has prepared personally for it. A key component of his exam-taking strategy is to take Biology first, which will boost his pace. By setting a pace, students gain momentum, and then attempting questions becomes easy. In his opinion, one should be flexible when attempting questions and he is prepared if the exam pattern changes. It is important to adjust one's approach based on the difficulty level of questions as per Sohail.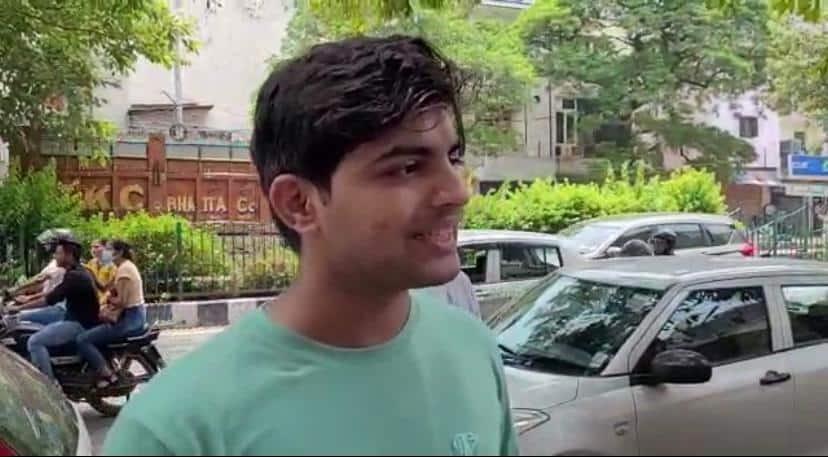 Sohail
NEET Aspirant: According to a candidate from Delhi Nizammudin, this year's NEET exam centre is within a reasonable distance of her residence. The availability of a convenient test centre will make it easier to attempt the NEET question paper. In comparison with last year, her preparation has improved significantly. Despite having taken NEET in the past, she dropped out and this would be her second attempt. She is attempting zoology first and then botany, chemistry and physics in order of preference as part of her exam strategy. Furthermore, she has prepared herself for the NEET exam without the help of NEET coaching. In response to a question, she indicated that she was not in favour of postponing NEET since it would cause students to lose time and slow down their preparation pace. However, she is prepared for the NEET exam by completing the paper in 3 hours. A 20-minute addition to this year's NEET exam length may help students revise the question papers.
Post Exam NEET 2021 Students' Reaction
Shivam: According to Shivam, at least half an hour was spent filling out various forms which left them with less time to answer the questions in different sections. I found the biology section easy while there was less time to answer the questions on Physics. As far as preparation for NEET 2021 exam was concerneohail: d, I did it online.
Navdeep Chaudhary : The biology section was easy, while they started the exam late. It was supposed to start at 2:00 p.m and we got the OMR sheet at 2:30. Hence, I missed onto answering the questions in Physics. In biology, the questions were NCERT based and in Chemistry, the questions were easy. In Physics, there were questions about electrostatic. It was my first attempt and I did crash course for my NEET 2021.
Mohammed Parvez: I was appearing for the NEET 2021 exam on a trial basis so that I would get an idea as to how to prepare for the exam. Next year, I will take coaching for NEET 2021 exam. Overall the questions asked in the NEET 2021 exam were moderately difficult. Biology was easy and chemistry was moderately difficult while Physics was tough. In the exam hall, I saw that some of the candidates could not complete all the questions and were struggling.
Pre-exam pictures on NEET 2021 exam day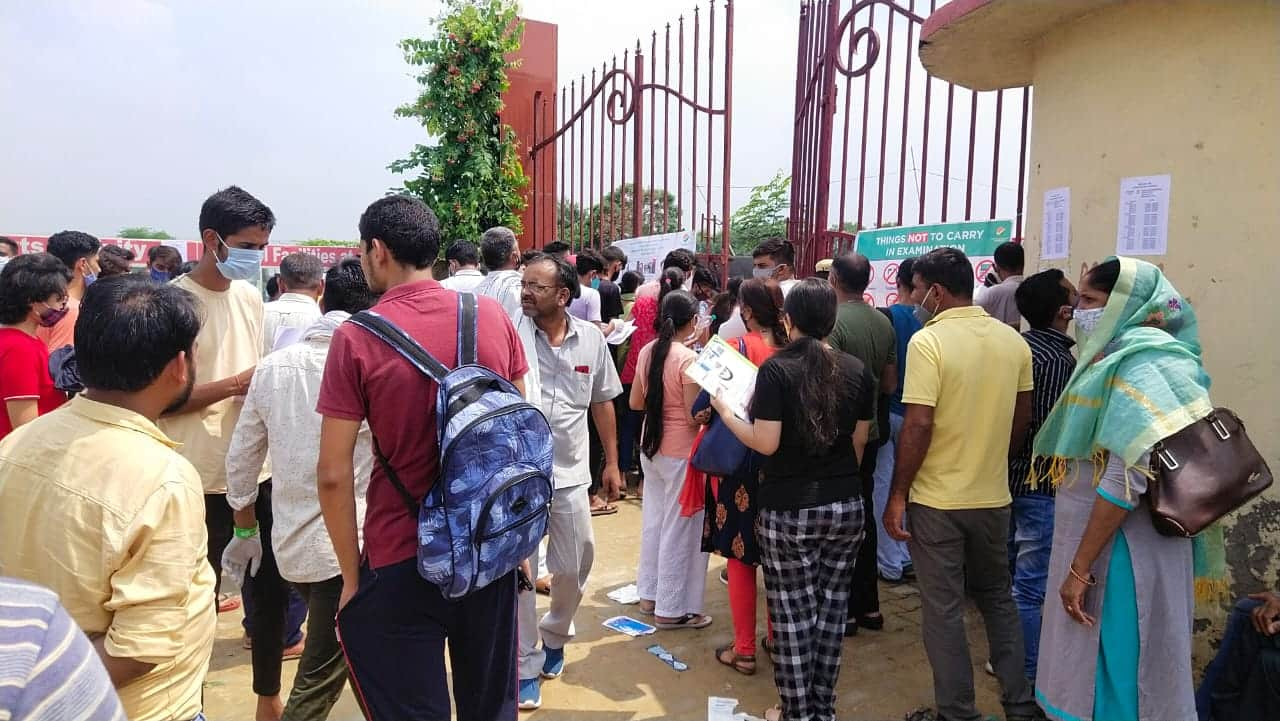 Candidates assembled outside the NEET 2021 exam centre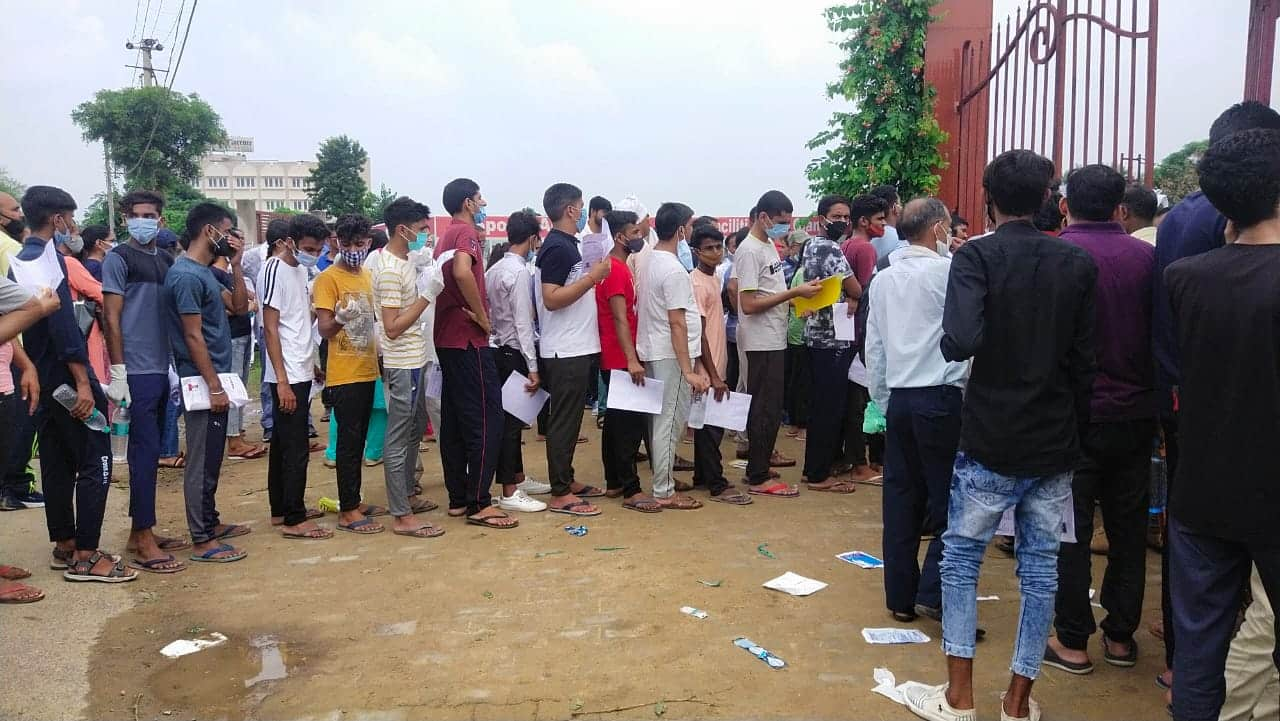 Candidates standing in a queue and entering the exam centre
Pre-exam NEET 2021 student reactions
Rocky: This is my first attempt at the NEET 2021 exam. Due to the lockdown and other problems, it was difficult to prepare for the exam. However, I took help from you tube and other sources to prepare for the NEET exam. As far as my strong area is concerned, I am more confident about biology and Chemistry, I am not so confident.
Rahul: This is my first attempt and I prepared for the exam using various online tools. As far as subject-wise preparation is concerned, I am most confident in biology and my weak area is Chemistry. When arriving at the test centre, I did not face any problems.
NTA will announce the result of NEET 2023 along with the cutoff scores. The result of NEET 2023 will be announced in the form of a scorecard mentioning the name of the candidate, roll number, application number, total and marks obtained, All India Rank (AIR), category rank, percentile scores secured, and cutoff marks.
Also read:
Frequently Asked Question (FAQs) - NEET 2023 Student Reactions for Pre and Post - Dificulty Level
Question: Will NEET be conducted twice?
Answer:
No, the undergraduate medical entrance test is conducted only once a year.
Question: Is NEET conducted in the online mode?
Answer:
No, NEET is conducted in the pen and paper (offline) mode.
Question: Who conducts NEET 2022?
Answer:
The National Testing Agency (NTA) conducts NEET.
Question: What is the full form of NEET?
Answer:
NEET stands for the National Eligibility cum Entrance Test.
Questions related to NEET
Showing 116763 out of 116763 Questions