What after NEET 2023: In India, the National Eligibility and Common Entrance Test (NEET) has played a significant role in standardising medical education. NEET-UG is the only exam for admission to medical and dental colleges across the country. However, the question of what will follow NEET 2023 still baffles aspirants.
Medical aspirants often dedicate the bulk of their energy to preparing for the NEET exam. However, most candidates have no idea what the next step involves once the test is over, including NEET answer keys, results, counselling, and admission. Unsure of how to proceed after the NEET 2023 exam, candidates often feel overwhelmed.
Stay up-to date with NEET News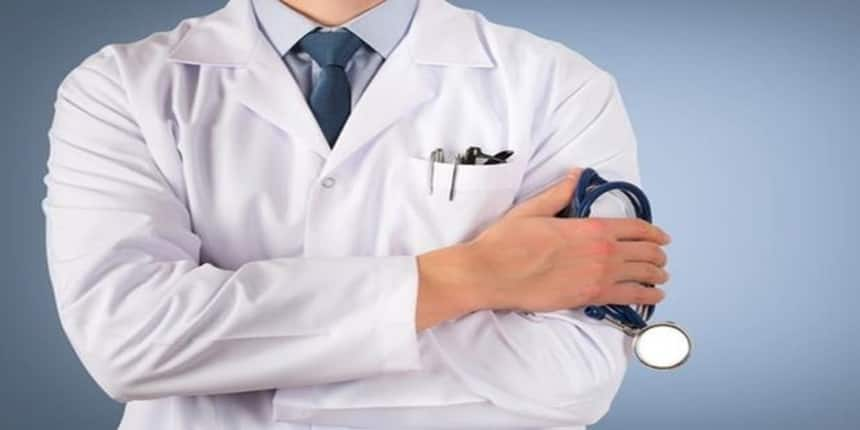 Candidates often ask What is in store for NEET 2023 aspirants or how to get admission in MBBS/BDS colleges? It must be noted that candidates who score the NEET cutoff will be eligible for the admission process. In government colleges, 15% of the seats are allotted under the All India Quota (AIQ) and 85% through the state quota.
Candidates fulfilling the NEET domicile criteria will be able to get admission to private college under state quota seats. The Careers360 article 'What after NEET 2023?' offers comprehensive information and tips that can help candidates grasp the complex admission process of MBBS/BDS through NEET.
MBBS/BDS admissions process after NEET 2023 ?
Once the medical entrance exam is over, candidates eagerly wait for the NEET 2023 result. After the declaration of result, candidates can use the actual rank and the test result to predict with accuracy the colleges they will be offered. The NEET 2023 admissions process will begin a week after the announcement of the results. The following section provides an overview of the post-NEET 2023 phases, which include the period immediately following the NEET exam and the period after NEET results are announced.
What comes right after the NEET 2023 exam?
Just after the NEET 2023 exam is over, candidates can complete two important tasks:
Calculate the NEET 2023 score

Predict NEET 2023 rank
In view of the previous year's NEET admission trends and by analyzing them, candidates can gain an understanding of the medical/dental colleges they might get based on their NEET score and rank. Aspirants can calculate their approximate NEET exam scores using the NEET answer key 2023. With the NEET scores calculated, students could predict their ranks using NEET scores versus rank trends.
NEET 2023: What happens after the result is declared?
After the announcement of the results, the NEET counselling 2023 procedure for MBBS admissions will start. Only medics who meet the minimum qualifying percentile for NEET cutoff 2023 will be eligible for admissions. To be considered for NEET counselling, general categories must score 50th percentile, while SC/ST/OBC aspirants need to score 40th percentile. Here are the next steps after the result is out:
Qualifying for the exam (by scoring NEET cutoff)

Fill out an application for counselling

Attend the counselling session and secure admission
MBBS/BDS admissions: A guide to the NEET counselling process
A crucial confusion faced by aspirants and parents is "What after the NEET result declaration and what will happen afterward: the various counselling processes. One is bound to recall the pre-NEET admission scenarios of medical education when faced with multiple counselling authorities & application forms. Even though a candidate knows the number of seats, the different eligibility requirements can be confusing. Let us clarify and explain in greater detail 'what happens after NEET' to clear up the ambiguities surrounding the NEET MBBS/BDS admission process.
There are numerous counselling authorities & application forms that remind one of the classic pre-NEET admission scenarios of medical education. Even with an understanding of the number of seats, the various eligibility criteria pose challenges for comprehension.
MBBS/BDS seats for NEET 2023 qualifiers
| | | |
| --- | --- | --- |
| S. No. | Types of seats | Counselling authority |
| 1 | All AIQ (All India Quota) seats* | DGHS |
| 2 | All seats in deemed and central universities | DGHS |
| 3 | State quota seats in State government colleges (available for domiciled candidates only) | State Counselling Authority |
| 4 | All private colleges throughout India (except for state quota seats, which are available only to domiciled candidates) | State Counselling Authority |
*Jammu & Kashmir (J&K) candidates can also apply for AIQ counselling as J&K has started contributing in 15% AIQ scheme since 2022.
NEET 2023 application process for various seats
Read on for further information about what will follow NEET 2023 and the various application procedures-
All India Quota (AIQ) seats
In India, all government medical and dental colleges have allotted 15% of their seats to the NEET AIQ scheme, which will be open to all NEET 2023 candidates (Jammu & Kashmir candidates are also eligible for 15% AIQ seats from 2022).
MCC will release the application form for AIQ counselling for NEET 2023, and students will have to fill in the application when it is released. NEET 2023 AIQ counselling will begin in the online mode and will be conducted in four rounds.
NEET 2023 seats at Deemed and Central universities
Candidates qualifying for NEET 2023 will be able to apply to all central and deemed universities. Among the central universities are Aligarh Muslim University (AMU), Banaras Hindu University (BHU), and colleges affiliated with Delhi University (DU) and Jamia Millia Islamia (JMI).
As with AIQ, the DGHS is the counselling authority for Deemed and Central Universities. In addition, the NEET counselling for the deemed and central universities will also be conducted online.
For applications to MBBS/BDS seats in deemed and central universities, candidates need to fill a separate application form released by the DGHS following the release of the NEET 2023 notification.
NEET 2023 admission to State Government colleges
When candidates think about what they are going to do after NEET, they typically think about applying to the states of their choice. The 85% of government medical and dental colleges that remain after they surrender 15% of the seats in AIQ are state quota seats. Candidates seeking state quota seats in their respective state government colleges should fill out the application form when their state counselling bodies release it.
NEET 2023 Private College seats
Since there are fewer domicile requirements and students can apply to private college seats in most states, the NEET 2023 dilemma for most students is solved in part due to the private college seats. Regardless of their state of residence or their domicile, all candidates who qualify for NEET 2023 are eligible to apply for seats in private medical and dental colleges throughout the country.
Candidates must fill out application forms from respective state counselling authorities. There are, however, some private colleges that hold aside a certain percentage of seats for the state quota, which only candidates from those states are eligible to apply for.
Seats with special eligibility requirements in MBBS and BDS
Beyond those already described above, additional seats are available at AFMC, Pune, and in ESIC colleges reserved for Insured persons (IP) wards. DGHS, the body responsible for admissions to AIQ and Deemed/Central Universities, conducts initial MBBS admissions in AFMC, Pune, and all IP wards to ESIC colleges for MBBS/BDS seats.
Applicants interested in AFMC admission and IP ward quota seats at ESIC will be able to apply separately through the DGHS website for their respective counselling processes. Following are the general, special requirements that must be met for IP wards to qualify for ESIC and AFMC, Pune.
Seats with special eligibility requirements
| | |
| --- | --- |
| Type of seats | Eligibility requirements |
| AFMC, Pune | After you apply for AFMC through the DGHS application process, AFMC will shortlist the candidates and then conduct other rounds of screening to take admissions. Some eligibility criteria for AFMC includes age limit, height requirements, etc. |
| IP Wards seats in ESIC | For, Insured Persons (IPs) Quota seats in ESIC Institutions DGHS opens a separate application form and admission process. One of the basic eligibility requirements for candidates applying for this after NEET 2021 requires one of the parents to be an Insured Person as defined under ESI Act, constituting continuous insurable employment for 5, 4 or 3 years, as on January 1, 2023. |
Counselling procedure
The counselling process is the most important thing that candidates undergo after NEET. A qualified candidate who fills the correct application form for counselling after the NEET 2023 result will automatically be notified of all other procedural requirements via their counselling authorities. One should always know the basics ahead of time in order to not be caught off guard. Here's a summary of what comes after NEET counselling as a reference for candidates wanting to know more about what comes next -
AIQ seats counselling: The MCC conducts four rounds of counselling for 15% AIQ MBBS/BDS seats. After the second round gets over, the remaining seats (if any) are transferred back to the states.

Deemed/Central universities counselling: The DGHS conducts two rounds of counselling for Deemed and Central Universities, followed by a mop-up round.

AFMC and IP Wards for ESIC counselling: DGHS is again the counselling body for MBBS/BDS admission in AFMC Pune and ESIC colleges. Candidates interested and eligible for these seats must register for them through the DGHS portal itself.

State Quota counselling: The respective state counselling authorities conduct counselling for 85% state quota seats in their states. These seats are generally reserved for candidates holding domicile of the states. The counselling for state quota seats is conducted in two to three rounds, followed by a Mop-Up round.

Private college counselling: The same counselling authority responsible for conducting counselling for state quota seats will be responsible for conducting counselling for MBBS/BDS seats in-state private colleges. The counselling might be conducted in three to four rounds followed by a mop-up round, depending upon the vacancies.
Documents required after registration
Candidates who are unsure what to do after NEET 2023 should note that many counselling authorities will publish their merit lists after the exam that will list state ranks for the eligible candidates. Some state counselling authorities may release two sets of NEET merit lists in 2023, one for government-run institutions and one for private ones. In the course of the respective counselling, candidates will be required to present the following essential documents. They are as follows:
NEET rank letter

Class 10 or 12 certificate and marksheet

ID Proof

Domicile Proof (only for state quota seats)
NEET 2023: State counselling authorities
What to do if NEET 2023 is not qualified?
In the unlikely event that a candidate is unable to secure an MBBS seat, they can reappear for NEET as there is no maximum limit on the number of attempts in the exam anymore. In addition, candidates should bear in mind that their NEET 2023 scores will be used for MBBS admissions and for admissions to several other courses granting admission through NEET, such as BDS, BAMS, BHMS, BUMS, BYMS, BSMS, and Bachelor of Veterinary Science. With so many options, candidates can decide what to do after NEET.

Also read: Medical courses without NEET scores
Moreover, one must recognize that the medical domain encompasses a vast array of disciplines that are integral to the smooth functioning of the system and which one can choose to study if one is interested. Courses one can pursue without NEET include Pharmacy, Nursing, Biotechnology, Biomedical Engineering, and Forensic Science. Don't worry about what comes after NEET, and work diligently to achieve your dream medical career.
Questions related to NEET
Showing 116683 out of 116683 Questions