Switch to Hindi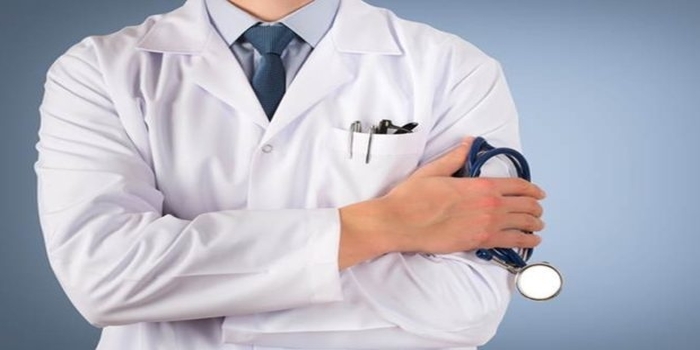 Admissions Open Now
Manipal University Admissions 2019
Apply
What after NEET 2019? – Know MBBS/BDS Admission Roadmap – While NEET has standardized the system of medical education in India, the question on what after NEET 2019 remains shrouded in mystery. Different domicile requirements of different states often leave MBBS/BDS aspirants confused. Around 13 lakh aspirants will attempt to pursue MBBS/BDS admissions through NEET 2019 and the immense competition only means candidates are keen to know detailed information about NEET admissions.
Latest:[Know your Chances for NEET All India, Central, Deemed Universities and State Counsellings through NEET]- NEET College Predictor
'What if I am not a domicile of a particular state, can I still apply for MBBS/BDS counselling there?', 'Which all forms do I need to fill for admissions after NEET is over', 'What do I need to do after I qualify NEET 2019?' and many more questions like these occupy the minds of aspirants and parents alike.
MBBS Companion 2019
Get all information regarding medical admissions through College Predictors, Almanac, and E-books
Know More
Careers360 presents here a detailed and informative write-up on 'What after NEET 2019?' to help candidates decode the admission process of MBBS/BDS through NEET in an easy-to-understand manner. 
Before we get into the intricacies of the NEET admission process, let's take a quick sneak peak into NEET 2019 and some important macro-level facts.
About NEET 2019
NEET 2019 will be conducted by the National Testing Agency (NTA) on May 5, 2019. NEET UG admit card 2019 has been issued to all candidates who have successfully completed the application process on April 15. The admit card can be downloaded online by entering one's application/registration number, DOB, and security code. It has become the sole basis for MBBS/BDS admissions in the country, be it for private or government colleges, with the only exception being AIIMS and JIPMER institutions.
NEET 2019 scores will be used for admissions to approximately 66,620 MBBS and 27,060 BDS seats in India. Besides this, candidates who wish to pursue MBBS abroad are also now mandatorily required to appear for NEET. Besides MBBS and BDS, from this year onwards, NEET has also become compulsory for admission to AYUSH courses (BAMS/BUMS/BYMS/BSMS/BHMS) in India and 15% seats of B.Sc. Veterinary Science in government colleges.
With NEET being the single-window entrance test for India's most coveted MBBS/BDS courses as well as many other allied medical seats, and over 13 lakhs candidates are expected to register for the exam, the question of what after NEET has never been more pertinent for MBBS/BDS aspirants given the high-stakes nature of the examination.
What after NEET 2019 for MBBS/BDS admissions?
After appearing for NEET, candidates can prepare themselves for the admission process and in the meantime, calculate their scores and the rank they might get. After the NEET results are declared, tentatively by June 5, the NEET admission process will begin. Given below are the important features of both the post-NEET phases, ie. immediately after the exam and the period after NEET result 2019.
What after NEET? - Immediately after the exam
After the exam is over and the wait for the final NEET result has begun, candidates can undertake two important tasks -
Calculate NEET 2019 score.

Predict NEET 2019 rank.
Having a rough idea of the NEET score and rank will help candidates get an insight on the medical/dental colleges they might get on the basis of previous year NEET admission trends.
Although NTA will release the official answer key of NEET 2019 a few days before the NEET result scheduled by June 5, 2019, many prominent coaching institutes release their NEET answer keys as soon as the exam is concluded. Candidates can calculate their marks with the help of these answer keys. Access the answer keys of NEET 2019 by coaching centres from the link given below.
Once you have calculated your NEET score, predict your rank on the basis of previous year NEET marks vs rank trends. Also given below is the link to predict NEET 2019 rank as per the range of your NEET marks.
What after NEET 2019? - Following the declaration of NEET 2019 result
Once the results of NEET 2019 are announced by June 5, 2019, the counselling process for MBBS/BDS admissions will begin. Only those candidates who would have scored minimum required qualifying percentile in NEET 2019 will be able to participate in the counselling process and be considered for admissions. 
To qualify NEET 2019, you will need to score at least 50th percentile (40th percentile for SC/ST/OBC). Last year, the NEET qualifying score was 119 marks (out of 720). Following steps will need to be followed after the declaration of NEET result 2019:
Qualify the exam (by scoring NEET cutoff).

Apply for counselling process.

Participate in the counselling and secure admission.
Understanding the NEET Counselling Process for MBBS/BDS admissions
The 'What after NEET' aspect which confuses aspirants and parents the most related to the various counselling processes which begin after the result declarations. Numerous counselling authorities and application forms are bound to remind one of the pre-NEET admission scenario of medical education. Even when one understands the type of counsellings and is aware of the number of seats, the different eligibility criteria come across as tough to comprehend. Let's bring NEET MBBS/BDS admission process out of its ambiguities and clarify on 'what after NEET' in greater detail.
MBBS/BDS seats available for candidates who qualify NEET 2019
| | | |
| --- | --- | --- |
| S. No. | Types of Seats | Counselling Authority  |
| 1. | All AIQ (All India Quota) seats* | DGHS |
| 2. | All seats in deemed and central universities | DGHS |
| 3. | State quota seats in State government colleges (available for  domiciled candidates only) | State Counselling Authority |
| 4. | All private colleges throughout India (except for state quota seats, which are available only to domiciled candidates) | State Counselling Authority |
*Jammu & Kashmir (J&K) candidates cannot apply for AIQ counselling since J&K has opted out of the 15% AIQ scheme since its inception. 
Application Process for various NEET 2019 seats
To clear counselling questions related to what after NEET 2019, read more about the various application process below -
1.  All India Quota (AIQ) Seats
All government medical and dental colleges in India (except for Jammu & Kashmir) have given 15% of their MBBS/BDS seats to the NEET AIQ scheme, for which all candidates who qualify NEET 2019 can apply (except those belonging to J&K unless they submit the self-declaration form while filling NEET application form). This means that if a candidate belongs to Haryana, they will still be able to seek admission in government colleges in other states including Haryana under AIQ.
To apply for AIQ counselling, you will need to fill the application form for AIQ counselling when it is released by the Directorate General of Health Services (DGHS) on behalf of the Medical Counselling Committee (MCC). The NEET 2019 AIQ counselling is expected to begin from the second week of June. Access the link to apply for AIQ counselling below.
2. Seats at Deemed and Central Universities
All seats in central and deemed universities are also open to all the candidates who qualify NEET 2019. Central Universities include Aligarh Muslim University (AMU) and Banaras Hindu University (BHU).
DGHS is the counselling authority for Deemed and Central universities as well, similar to AIQ.  The NEET 2019 Deemed and Central Universities counselling will also tentatively begin from the second week of June. To apply for MBBS/BDS seats in the same, you will need to fill a separate application form for Deemed and Central Universities counselling as released by the DGHS.
3. State Government Colleges
Most candidates thinking about what after NEET are usually clear about applying to the states of the choice. The 85% seats which remain with government medical and dental colleges after surrendering 15% of the seats in AIQ come under state quota seats. These seats are generally open to only those candidates who belong to these respective states. For instance, to get admission under state quota seats in Haryana, only those candidates who belong to the state of Haryana can apply.
To apply for state quota seats in their respective state government colleges, candidates will need to fill the application form as and when it is released by their respective state counselling authorities. Some states have already begun their application process before NEET but all of them will also release the NEET 2019 state quota counselling applications after NEET result is declared. The link to access and apply for state quota seats for all the states will be made available here. 
4.  Private College Seats 
The what after NEET dilemma of most students is solved thanks to the private college seats since the domicile requirements are less stringent and students can apply to these seats in most states of their choice. All candidates who qualify NEET 2019 can apply for the seats in private medical and dental colleges throughout the country, irrespective of their domicile or state of residence, by filling the application forms of respective state counselling authorities. However, some private colleges keep a certain percentage of seats aside for state quota, for which only candidates belonging to those states can apply.
The same state counselling authorities which conduct the counselling for state quota seats conduct the counselling for private colleges as well. While some states have already begun their application process, most of them will release the NEET 2019 state counselling applications (for private colleges) after NEET result is declared. The link to apply for private colleges' MBBS/BDS seats can be accessed from the table of respective state counselling given below in this page.
MBBS/BDS seats with special eligibility requirements
Other than the seats specified above, there are MBBS/BDS seats in AFMC, Pune and those reserved for Insured Person (IP) wards in ESIC colleges. The DGHS, the body conducted admissions for AIQ and Deemed/Central Universities, is also the counselling conducting authority for initial MBBS admissions in AFMC, Pune and for all IP wards applying to MBBS/BDS seats in ESIC colleges.
Candidates eligible for and interested in pursuing admission to AFMC or under IP wards quota in ESIC can apply for the respective counselling processes separately through DGHS website. The overall special eligibility requirements for IP wards seats in ESIC and AFMC, Pune is given below. 
| | |
| --- | --- |
| Type of Seats | Eligibility Requirements |
| AFMC, Pune | After you apply for AFMC through DGHS application process, AFMC will shortlist the candidates and then conduct other rounds of screening to take admissions. Some eligibility criteria for AFMC includes age limit, height requirements, etc. |
| IP Wards seats in ESIC | For, Insured Persons (IPs) Quota seats in ESIC Institutions DGHS opens a separate application form and admission process. One of the basic eligibility requirement for candidates applying for this after NEET 2019 requires one of the parents to be an Insured Person as defined under ESI Act, constituting continuous insurable employment for 5, 4 or 3 years, as on January 1, 2019. |
Counselling Procedure 
The key what after NEET process that candidates are required to go through is undoubtedly the counselling procedure. After the NEET result, once a qualified candidate fills the right application forms for counselling, all other procedural necessities will automatically fall in place with regular updates from counselling authorities. However, it is always better to know the basics beforehand so you can be prepared. Here is a quick overview of the counselling process to help candidates in their quest to better understand what to do after NEET -
AIQ Seats Counselling: The DGHS conducts two rounds of counselling for 15% AIQ MBBS/BDS seats. After the second round gets over, the remaining seats (if any) are transferred back to the states. Last year, approximately 3,521 MBBS seats in 159 medical colleges and 299 BDS seats in  24 dental colleges were available under 15% All India Quota.

Deemed/Central Universities Counselling: The DGHS conducts two rounds of counselling for Deemed and Central Universities, followed by a mop up round.

AFMC and IP Wards for ESIC counselling: DGHS is again the counselling body for MBBS/BDS admission in AFMC Pune and ESIC colleges. Candidates interested and eligible for these seats must register for them through the DGHS portal itself.

State Quota Counselling: The respective state counselling authorities conduct counselling for 85% state quota seats in their states. These seats are generally reserved for candidates holding domicile of the states. The counselling for state quota seats is conducted in two to three rounds followed by a Mop-Up round.

Private College Counselling: The same counselling authority responsible for conducting counselling for state quota seats will be responsible for conducting counselling for MBBS/BDS seats in state private colleges. The counselling might be conducted in three to four rounds followed by mop-up round, depending upon the vacancies.
After Registration process and Documents Required
Candidates wondering on what to do after NEET should note that as long as they apply for any of the counselling processes mentioned above, most counselling authorities will release their merit lists giving state ranks to the eligible candidates out of these. Some state counselling authorities might even release two sets of NEET merit lists, one for government and one for private medical colleges. During the respective counsellings, following are some basic documents which you might be required to carry. They include:
NEET Admit Card

NEET Rank Letter

Class 10 or 12 certificate and marksheet

ID Proof

Domicile Proof (only for state quota seats)
NEET 2019 - State Counselling Authorities
What if you aren't able to secure an MBBS seat in NEET 2019?
As beautifully shared by Dr. Sanjay Gogoi, Director of Fortis Memorial Research Institute, "It takes just one MBBS seat to sail your ship in the direction of becoming a doctor. All of you may not be able to crack NEET in the first time. But do not give up hope. Keep trying, work harder. Remember you just need one MBBS seat and there are 60,000 and more in the country."
If one isn't able to secure the desired MBBS seat, one can always reappear for NEET since there are no caps on the number of attempts in NEET anymore. Besides that, candidates should also remember that NEET 2019 score will not only be used for allotting admission to MBBS seats, but also to several other courses including, BDS, BAMS, BHMS, BUMS, BYMS, BSMS and Bachelor of Veterinary Sciences. Given the multitude of options available, candidates can breathe a little easy about what to do after NEET.
One must also remember that the medical domain comprises many different fields which are crucial to the smooth running of the system and can be pursued by one if interested. Courses one can pursue without NEET include Pharmacy, Nursing, Biotechnology, Biomedical Engineering, Forensic Science, Clinical Psychology, Medical Lab Technologist, Optometry, et.al. So worry no more about what after NEET and confidently strive towards attaining your dream medical career.