Can An Average Student Crack NEET 2020
Can an average student crack NEET 2020 - National Testing Agency (NTA) has postponed the National Eligibility cum Entrance Test (NEET) till September 13, 2020, for admission to around 1,63,150 MBBS, BDS, AYUSH, BVSc and AH seats offered by colleges in India. With two times postponement of the exam was an opportunity for an average student to crack NEET 2020 with better marks. Analysing whether an average student could crack NEET then there is no ambiguity. As the answer to it is yes, a perception of how an average student can crack NEET 2020 could be turned into reality.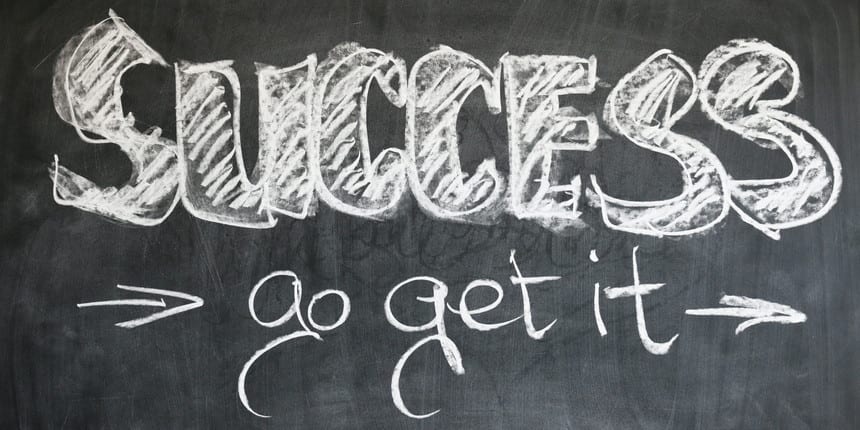 One must make consistent efforts and remain disciplined for his/her studies to crack a single medical entrance exam. This will fetch him/her a good NEET result after securing the minimum qualifying cutoff. An average NEET 2020 aspirant should never ever doubt upon their capabilities rather they should be focused and confident. All that needs to be considered are things like management, time-table, daily practice, and other NEET preparations aspects, which altogether make it easy to crack NEET 2020 exam and could then get admission to the desired institute. Candidates who take a systematic and proper approach are able to make this uncertain situation that says can an average student crack NEET 2020 turn into reality.
Also read:
How can an average student crack NEET 2020?
NEET aspirants are advised to do some alterations in their method of preparation for NEET 2020 exam. This will make the preparation quite productive. Given below are the ways for helping an average student to crack NEET 2020.
Tips for average students to crack NEET - Timetable
To crack NEET with better marks, it is crucial to create a timetable as such that there will be time divided equally for all subjects having various topics that need to be studied. By having a timetable candidates get a lot of help in cracking NEET 2020. As it ensures all your topics are covered properly. This step of having a timetable will somehow make you do a regular study. However, just making a timetable won't work for an average student to crack NEET-UG. Candidates have to follow the timetable rigorously.
Regular Study can help average student crack NEET 2020
Among the various ways for an average student to crack NEET 2020, one is the habit of doing the regular study. Regular study with the proper discipline will make study quite easy. Do study on a daily basis regularly without breaking the chain because it has been stated that regular study is far better than studying for some days for long hours.
Average candidates can crack NEET UG - Time management
Candidates are advised to manage the time such that they can do an efficient and productive study. Having the time managed properly students are also left with an efficient amount of time to do the revision. Revising the topics makes you remember better and not forget them, especially the difficult topics. Management of time is the topmost priority, helping by being one of the steps to crack NEET 2020. The time management skills will help aspirants to complete the NEET entrance exam within the specified time limit.
Know weightage of topics for average students to crack NEET 2020
Weightage of topics is one of the things that need to be considered among the methods for cracking NEET 2020 for an average student. An aspirant should check the NEET 2020 chapter wise weightage of all the topics and then start with the ones that carry maximum marks and devote more time to understanding them. This will help to cover maximum marks and make preparation more easy and relaxing.
Here are some of the important topics for NEET 2020 for Physics, Chemistry and Biology.
| | | |
| --- | --- | --- |
| NEET 2020 Important topics – Physics | NEET 2020 Important topics – Chemistry | NEET 2020 Important topics – Biology |
| Laws of Thermodynamics | Classification of Elements and Periodicity in Properties | Biological Classification |
| Ray Optics | General Organic Chemistry | Plant Kingdom |
| Rotational Motion | p Block Elements | Morphology of Flowering Plants |
| Semiconductors and Communication System | Atomic Structure | Cell – The Unit of Life |
| Photoelectric Effect and Electromagnetic Waves | Chemical Bonding and Molecular Structure | Digestion and Absorption |
| Current Electricity | Carbonyl Compounds (Aldehydes and Ketones) | Chemical Coordination and Integration |
| Electrostatics | Solutions and Colligative Properties | Sexual Reproduction in Flowering Plants |
| Waves and Sound | Ionic Equilibrium | Human Reproduction |
| Electromagnetic Induction and Alternating Current | Chemical Thermodynamics | Principles of Inheritance and Variation |
| Magnetic Effects of Current | d and f Block Elements | Human Health and Disease |
| -- | Haloalkanes | Ecosystem |
| -- | -- | Environmental Issues |
Practice mock tests and sample papers to prepare for NEET
Practice NEET mock tests and previous year sample papers will give aspirants an overview of aspects concerning NEET exam pattern like a type of questions, marking scheme, weightage distribution, etc. Practicing mock tests and sample papers play an important role for an average aspirant to crack NEET 2020. It will in turn boost your confidence up and help students in doing better preparation. Practicing NEET mock tests help aspirants enhance their speed and accuracy.
Other best books for an average student to crack NEET 2020
It is suggested that aspirants must refer to other best books for NEET 2020 will provide them a much better explanation of the topics in a more profound way. Referring these books will help you to understand the hard topics which you could not understand. Below are some of the NEET best books for each subject which can be checked in the table below.
Best books for NEET Physics
Concepts of Physics by H. C. Verma

Objective Physics by DC Pandey

Fundamentals of Physics by Halliday, Resnick, and Walker

Fundamental Physics by Pradeep

Problems in General Physics by IE Irodov

Physical Chemistry by OP Tandon
NEET best books for Chemistry
ABC of Chemistry for Classes 11 and 12 by Modern

Concise Inorganic Chemistry by JD Lee

Dinesh Chemistry Guide

Practise books by VK Jaiswal (Inorganic), MS Chauhan (Organic) and N Awasthi (Physical)
Biology NEET best books
Biology Vol 1 and Vol 2 by Trueman

Objective Biology by Dinesh

Objective Botany by Ansari

Pradeep Guide on Biology

GRB Bathla publications for Biology
It is advised that NEET aspirants should follow these steps to achieve high in NEET 2020. As these measures to crack NEET 2020 will help an average student in doing the preparation in a more efficient way. So just pull up the socks and beat the challenge by the spirit.
Questions related to NEET
Showing 88807 out of 88807 Questions