How to prepare for NEET 2024 at home: The National Eligibility cum Entrance Test (NEET) is the most competitive exam in the country. Therefore, preparing for the NEET by staying at home without being a part of a formal coaching institute comes with a lot of effort and diligence.
As quoted by Robert Schuller, "Spectacular achievement is always preceded by unspectacular preparation'', thus, to prepare for NEET 2024 at home, candidates must be prepared mentally to go the extra mile without any readymade help. When preparing for the NEET 2024 being at home, candidates require a formal attitude towards self-study and an affirmative approach towards the timetable to make sure that the preparation does not lag.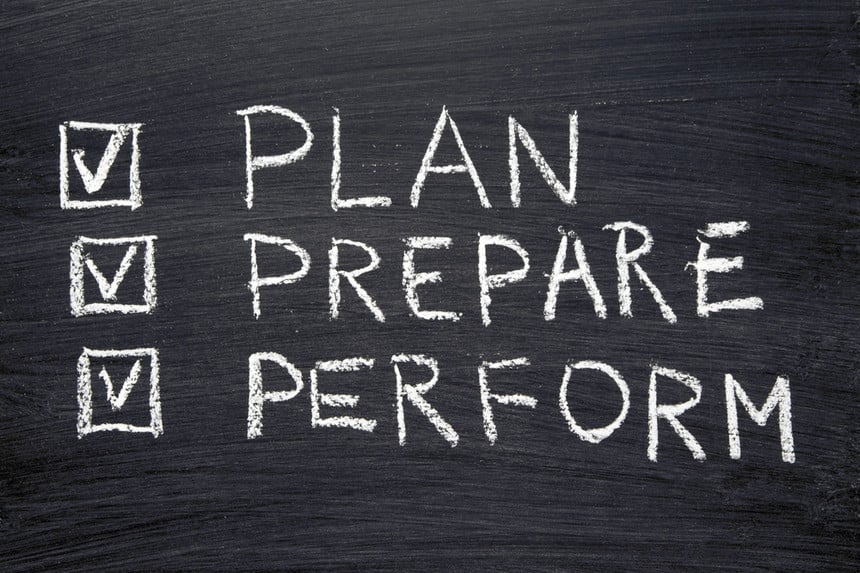 How to prepare for NEET 2024 at home
During the last phase of NEET UG 2024 preparation, studying at home plays a crucial role. The ability of NEET preparation at home depends upon the clarity of the concepts. The coaching institutes will only form a base while candidates will still have to study by themselves at home. Medical aspirants can go through the article below to know how to prepare for NEET 2024 at home and all other important tips related to it.
Tips to prepare for NEET 2024 exam at home
Candidates looking for some useful tips on how to prepare for the NEET 2024 exam at home can go through the below-mentioned table.
10 tips to prepare for NEET 2024 at home
| | |
| --- | --- |
| S. no. | Tips for NEET preparation |
| 1 | Know about the exam thoroughly |
| 2 | Make a unique study plan |
| 3 | Understand NEET 2024 syllabus |
| 4 | Fix a proper study time plan |
| 5 | Prepare with NCERT books for NEET exam |
| 6 | Explore other reference books for add-on |
| 7 | Practice the mock test |
| 8 | Do the self-evaluation |
| 9 | Revise the studied concepts oftenly |
| 10 | Stay focussed |
How to prepare for NEET 2024 at home: Know your exam
Before starting preparation for the NEET at home, it is essential for the candidates to know all the details about the exam. As per the paper pattern, the National Testing Agency (NTA) will conduct the NEET 2024 in pen and paper mode.
A total of 200 questions will be asked in the exam out of which candidates will have to answer 180 questions. The questions in the NEET exam pattern 2024 will be divided into two sections: Section A and B. Section A will have 35 questions while Section B will have 15 questions. Out of 15 questions in Section B, candidates need to answer 10 questions. Biology which includes both botany and zoology plays a dominant role in the NEET preparation. Physics and chemistry play a decisive role by providing an edge for NEET 2024 amongst many aspirants.
Make a unique study plan: Prepare for NEET 2024 at home
NEET 2024 preparation needs a lot of hard work and is a continuous learning process. However, having a plan is essential to provide a routine as it gives an edge and method of preparing for the NEET exam at home. Candidates need to realise that time is a valuable asset in the preparation of NEET 2024. Time wastage can have everlasting bad effects. Therefore, having a unique study plan is important. Be it the school tests, exams, and homework, everything has to be incorporated into the preparation strategy for NEET 2024 exam at home.
How to prepare for NEET 2024 at home: Understand NEET 2024 syllabus
NEET syllabus is vast. Therefore, if aspirants know the NEET 2024 syllabus well, they can prepare for NEET at home without hassles. NEET syllabus 2024 has been prepared with NCERT textbooks. Therefore, candidates must have a thorough knowledge of NEET syllabus to keep the preparation for NEET 2024 exam on track. It will also help in realizing the strong and weak areas during NEET preparation and can be useful in determining the topics that need more time and effort.
NEET 2024 preparation at home: Fix a proper study time plan
To prepare for NEET 2024 at home, regularity and sincerity are required. While preparing for the medical entrance exam at home, one does not have any assistance from the coaching institutes. Therefore, candidates have to design a feasible time table as well as follow it.
A smooth and hassle-free time table will be helpful in maintaining the continuity to achieve the goal. As students have their different study habits thus, aspirants need to determine their capacity to sit and concentrate. You can start with a minimum of three hours daily and can stretch the study hours as you pick up the pace of preparation. In this way, you will not feel burdened.
Making a time table is easy but following is a tough talk. Therefore, except for urgent unavoidable circumstances, nothing should deter you from sticking to the timetable. One can infer the importance of being regular in the words of Sivananda Saraswati, "That man who is regular and punctual will get sure success in all walks of life."
How to prepare for NEET 2024 at home: Prepare with NCERT books
NEET syllabus is constituted from the class 11 and 12 NCERT textbooks. Therefore, thorough study of topics from these books is essential. Preparing for NEET at home, one should put in all the effort in reading the NCERTs.
Prepare for NEET 2024 at home: Explore books for add-on information
Self-studying comes with dual responsibility. One has to learn and also find ways to enhance learning by continuously exploring books and study material. For some it may be beneficial while for others it might not. However, the concepts studied are solid in case of self study. Candidates can refer to the additional best books for NEET 2024 from the below table to save their time for searching the add-on material.
List of books to refer while preparing for NEET at home
| | |
| --- | --- |
| Subject | Books |
| Biology | |
| Chemistry | |
| Physics | |
How to prepare for NEET 2024 at home: Practice mock tests
When preparing for the medical entrance examination at home, students must check the clarity of concepts by solving the NEET mock tests. It also enhances the level of understanding of the type of NEET question 2024 to be asked in the exam. Therefore, practising the mock tests is as essential as learning the concept in the first place. Solving mock tests also develops the time management skill which is again very important in the NEET exam.
Self evaluation is also necessary: Prepare for NEET 2024 at home
Self-evaluation gives a better insight into what you have prepared and where you are still lagging. One can acknowledge his/her own mistake without being biased. This is essential to build up a strong conceptual knowledge. Therefore, students must test themselves after every new conceptual reading. It would not only enhance the retention capacity but would also allow the exploration of left out or mistaken concepts. So, be your own strict checking examiner!
How to prepare for NEET 2024 at home: Revise
As per the scientific studies, the human brain tends to lose out the facts if not revised on a regular basis. You must have experienced it yourself and while preparing for the NEET at home, one cannot take the chance of losing conceptual information.
Therefore, it is of utmost importance that your time table comes with a day fixed for revision only or you can revise the concepts every alternate day before sleeping or every morning as you wake up fresh to the new day. Candidates can make the revision schedule as per their convenience. To make the revision fun, you can carve the concepts, diagrams, formulas on a paper and paste them in your study place.
How to prepare for NEET 2024 at home: Stay focussed
Remember that self-study to prepare for NEET 2024 at home requires a lot of focus and determination. A small source of determination can sail you across your self-preparation journey and you need to find it every time. Do not go very hard on yourself. It is always refreshing to keep your hobbies alive.
In fact, taking a day or two off from your schedule is also allowed as long as the preparation is on the track. Do not forget to keep your food habits healthy so that you can minimise the occurrence of sick days. Be creative in your own way to stay motivated!
You are brave enough to choose to prepare for NEET 2024 at home. Keep yourself motivated. All the best!