NEET 2023 Study Plan - Tips, Strategy and Time Table
NEET 2023 Study Plan: The National Eligibility cum Entrance Test, or NEET is one of the most challenging medical entrance exams in India, in which lakhs of students appear every year. Only a very small percentage of applicants are successful in cracking NEET and securing a seat in their preferred medical college.
Aspirants who wish to score well in the NEET 2023 should prepare in advance by taking the level of competition into account. To qualify for NEET UG 2023, the preparation process plays a crucial role. Hard work, smart work, and consistency is a powerful recipe to crack any exam irrespective of field. Taking this into consideration, Careers360 presents this article about how to prepare for the NEET exam 2023 so as to help students to achieve a high score. Those who plan to sit for the NTA NEET 2023 must read this article to get a thorough understanding of a systematic schedule for NEET preparations 2023
Stay up-to date with NEET News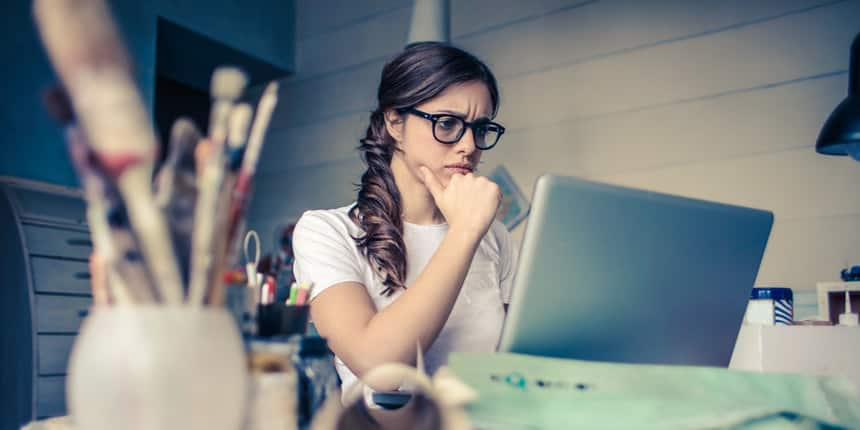 NEET 2023 Study Plan- Decide a score goal
As part of your NEET study plan 2023, set a minimum score goal for yourself, that is, the percentage of marks that you wish to obtain in the medical exam. Those who are motivated to achieve their goals will be more likely to succeed. The results of candidates who start NEET preparations without any prior preparation are usually low. The importance of setting goals therefore cannot be overstated.
NEET 2023 Study Plan-Exam pattern & syllabus
As for the NEET exam pattern, it includes the structure, time duration, language and marking scheme of the test, while the NEET syllabus is made up of the topics from which questions will be asked. Ideally, candidates should begin preparing at least one year in advance, since the earlier they begin, the better. The candidate can, however, crack NEET with 6 months preparation by working diligently and maintaining consistency.
NEET Study Plan 2023- Choosing the best books
Choosing the "right NEET study material" is extremely important in this internet-dominated world. Finding study material isn't hard, but choosing "the right study material for NEET" isn't. Below are some of the best books for NEET that experts recommend.
Subject

Name of the books

Physics

NCERT Physics Class XI & Class XII

Concepts of Physics by H. C. Verma

Objective Physics By DC Pandey

Fundamentals of Physics by Halliday, Resnick and Walker

Fundamental Physics by Pradeep

Problems in General Physics by IE Irodov

Chemistry

NCERT Chemistry textbooks for Class XI and XII

Physical Chemistry by OP Tandon

ABC of Chemistry for Classes 11 and 12 by Modern

Concise Inorganic Chemistry by JD Lee

Dinesh Chemistry Guide

Practise books by VK Jaiswal (Inorganic), MS Chauhan (Organic) and N Awasthi (Physical)

Biology

NCERT Biology Class XI and Class XII textbooks

Biology Vol 1 and Vol 2 by Trueman

Objective Biology by Dinesh

Objective Botany by Ansari

Pradeep Guide on Biology

GR Bathla publications for Biology
NEET 2023 Study plan- Prepare a time-table
Each candidate should draw up a timeline that reflects his/her preferences, but it must also be realistic. The NEET Biology syllabus carries more marks than other subjects, so considerable time should be allocated to studying it. Do not undervalue or ignore NEET Physics and Chemistry neet.nta.nic.in syllabuses as well, because every mark is important. Below, you can find a sample of Careers360's NEET study timetable which will help you gain a better understanding.
Start studying early in the morning, preferably by 8 a.m.

Organize each day into three parts

Start learning some physics or chemistry concepts

Take regular breaks between each task

After lunch, rest for up to an hour

Continue with the second part, namely i.e Biology

Ensure that you understand concepts before solving questions

Remember to take short breaks every now and then

Spend some time outdoors and relax.

Now start with the third part

Begin solving papers diligently (this should take 2-3 hours)

Prepare the next day's subjects after a good rest, dinner, and a good night's sleep

Get some sleep early so you won't be late in the morning
NEET 2023 Study plan- Practice mock tests
As a man becomes perfect through practice, it is important for candidates to take NEET mock tests as well as solve NEET previous year's question papers after completing the syllabus. A good way to enhance the efficiency of solving NEET questions is to practice NEET sample papers or PYQs. Medical aspirants will benefit from the mock test in terms of the ability to handle time and to be accurate during the examination.
Also read:
Questions related to NEET
Showing 116710 out of 116710 Questions