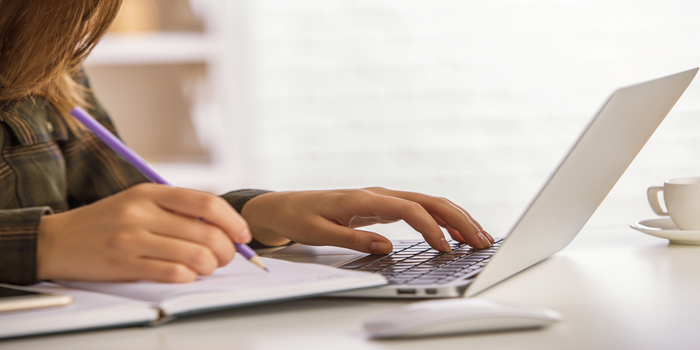 How to prepare for NEET 2019 using mock tests – The most proven strategy for preparation of NEET 2019 is by using mock tests. The NEET mock tests will help aspirants get familiar with the exam pattern and provide guidance for self-evaluation as well. On the basis of the marks that they score in the mock tests of NEET 2019, candidates can also restructure their preparation strategy. Experts, as well as toppers, have recommended time and again that solving NEET mock tests allows candidates to work on their weak areas, helps in self-assessment as to where they stand in terms of preparation and develop the exam temperament.
LATEST - NEET application form correction window 2019 is available from January 14 to 31!
IMPORTANT: NEET 2019 Knockout Online Course Available for NEET Aspirants

[A personalized course to clear NEET 2019 with the access of Mock Test Series (Subject & Topic Wise), 250 Hours Videos & E-Lectures, 50,000+ Concepts & Topics, 16 Years NEET Solved Papers, Most Asked Questions, Personalized Strength Sheet and more. Get Now]
NEET 2019 will be conducted by the National Testing Agency (NTA) once in a year and the mode of examination will be offline. The country's largest medical entrance exam is slated to be held on May 5. With only a few months left in the medical entrance exam, candidates are advised to start taking mock tests as it will provide candidates with an exam day experience in advance. Careers360 hereby presents the valuable inputs shared by NEET experts and previous year toppers on How to prepare for NEET 2019 using mock tests.
How to prepare for NEET 2019 - Why take up mock tests?
NTA has not mentioned any change in the syllabus and exam duration, so NEET 2019 will comprise 180 questions to be solved in 180 minutes. Time management will play a huge factor in NEET 2019 as the mode of the exam will be offline. Apart from the time constraint, negative marking is another important factor that the candidates cannot undermine in case of NEET 2019.
Mock tests of NEET are structured according to the actual exam pattern. This helps in simulating actual exam day conditions and development of preparation strategies likewise. The pointers given below take into account the viewpoints of experts and toppers and list some of the major benefits that can be derived from solving mock tests.


Prepare for NEET 2019 with concept and topic wise videos by exam experts. Get the complete course videos direct to your inbox. Click to Subscribe
1. Get acquainted with the exam pattern
Aspirants are able to gather a clear picture of the exam pattern by solving NEET mock tests and get familiar with the time of questions asked. Expert Anand Nagarajan shares that "Test series and mocks are very important to get into the exam mindset and to begin to thinking in the manner suitable for the exam."
2. Understanding time Management
Time is a major constraint and managing time in NEET 2019 properly is going to make all the difference especially since the mode of the exam will be online. Practicing mock tests will help candidates to build a proper time management strategy for the three sections of NEET 2019. Kalpana Kumari, who bagged NEET AIR 1 in 2018 believed in taking as many mock tests as possible to avoid repeating the mistakes.
3. Building precision
Solving mock tests on a regular basis will help candidates enhance their accuracy and restrain the impact of negative marking in the exam. As suggested by Mr. Nagarjan "Taking a good number of mock tests and model exams based on NEET 2019 will give students the feel and the 'pinch' of negative marking."
4. Confidence booster
Aspirants achieve a certain level of satisfaction if they perform well in mock tests and previous years' question paper which in turn uplifts their confidence. It also helps them ensure if their preparation is on the right track and increases their familiarity with the exam pattern.
How to prepare for NEET 2019 - How to practice NEET mock tests?
NEET is attempted every year by lakhs of candidates and nearly everyone tries and solves mock tests in their preparation phase. Still, how is it that a much lesser number manage to pass the exam with flying colours? There ought to be something that certain aspirants do differently than the others. If taking up mock tests right is the cue, then how should one go about it?
Let's find out below the strategies recommended by toppers and experts in regards to solving mock tests of NEET 2019.
1. Solve previous years' papers
Experts recommend that students solve papers from several previous years of not only NEET (and AIPMT before it) but also likewise entrances such as AIIMS MBBS and JIPMER MBBS provided that the syllabus is similar as that of the one prescribed for NEET 2019.
"Take at least 15 mocks and previous 12 years' papers before the final exam and follow them up with performance analysis", says Mr. Nagarajan. Tamoghna Ghosh, an AIIMS MBBS 2017 topper, on a similar note says that "I solved past 30 years' question papers to understand the pattern and question types. I used to take a lot of mock tests and got them thoroughly analyzed by mentors".
2. Practice mock tests of different kinds
Mock tests can either be subject/topic or full-length. Aspirants must try and solve as many different types of mock tests for NEET 2019, as befitting their individual situations.
Specific questions pertaining to a subject or topic can be practised from question banks to solidify one's concept and develop expertise. Solving mocks subject-wise will help aspirants ace every subject individually. While preparing for Physics, considered one of the more difficult subjects, this strategy especially proves to be fruitful. For NEET 2019 preparation, practising full length mocks is also equally important. The benefits of practising mocks cannot be fully reaped until one focusses on full-length mock tests.
3. Performance evaluation
Evaluation of performance after every mock test is the key factor that comes into play. It helps in the identification of errors and gives aspirants a chance to work on them.
Following aspects should be kept in mind while preparing for NEET 2019 using mock tests.
Time management

Negative marks being lost

Subject-wise performance

Analyzing weak and strong areas
4. Always beware of negative marking
Exam day NEET 2019 will not provide chances for trial and error. In NEET 2019, for every wrong answer, candidates will lose one mark. Therefore, keep evaluate the performance in this context while solving mock tests, and try to limit the marks lost due to wrong answers.
5. Always time your attempts
As NEET 2019 will be held offline, it is very crucial that aspirants attempt about 15-30 odd mock tests by simulating exact exam day environment within the exact time frame allotted. This will ensure that candidates analyze so as to how much time to devote per question depending on its difficulty on the actual exam day.
How to prepare for NEET 2019 using mock tests described in the article above also be equally followed by aspirants preparing for the AIIMS MBBS 2019 and JIPMER MBBS 2019 entrance exams as well.
Also Read -
MBBS Companion 2019
Predict chances in 3000+ colleges, Know All India Counselling & Admission process etc.
Know More
Questions related to NEET