How to study physics for NEET 2024: NEET candidates often find physics to be challenging due to its wide array of theoretical concepts and complex quantitative problem-solving. Many aspiring NEET students are apprehensive about tackling physics topics due to extensive theoretical knowledge and the intricate numerical challenges they entail. A common concern among NEET aspirants is how to study Physics for NEET 2024.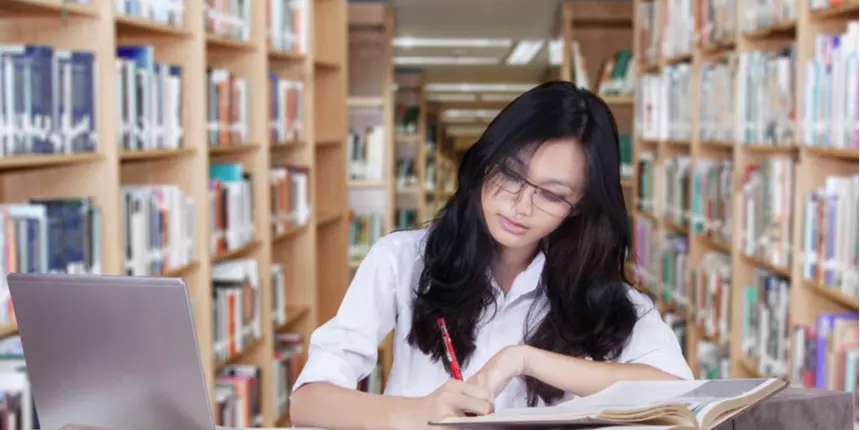 How to study physics for NEET 2024
As a first step toward studying physics for the NEET 2024 exam, aspirants should free themselves from the misconception that Physics preparation is difficult. According to various experts, by covering 70% of the syllabus while studying Physics for NEET UG 2024, candidates can score at least 100 marks in the physics section. The NEET 2024 study plan's lack of a practical edge may prevent aspirants from applying the principles to problem-solving.
Attaining a strong performance in the physics segment of the NEET question paper holds paramount importance in achieving a higher NEET All-India Rank. Based on the analysis of the previous year, it becomes evident that securing good marks in NEET 2024 Biology and Chemistry sections would not suffice for gaining admission into esteemed medical institutions. To successfully achieve a 600 plus score in the NEET exam, it is imperative for candidates to grasp effective methods for studying physics in preparation for NEET 2024.
Based on the previous year's NEET difficulty level, the physics section was easy to moderate in terms of difficulty. The NEET-UG Physics section was dominated by numerical. Tricky questions were asked from Optics, Semiconductors, and Photoelectric Effect. Thus, developing conceptual clarity is a must while studying Physics for NEET 2024. Know how to learn physics for NEET in the article below to kickstart your NEET preparation.
Why physics is important in NEET?
NEET candidates tend to prioritize the Biology and Chemistry sections due to their greater weightage and relatively lower level of difficulty, respectively. However, scoring well only in the above-mentioned sections of NEET 2024 will not help candidates get the desired MBBS seat. With a great score in Biology say 330 to 340 and a good score in Chemistry say 140 candidates can definitely crack NEET 2024. However, with an additional 120 to 140 score in Physics aspirants can be one of the NEET 2024 toppers. Thus, to be a top-rank holder in the medical entrance test studying Physics for NEET 2024 is mandatory.
How to study Physics for NEET 2024: The three-step plan
Check the step-by-step plan to study Physics for the NEET exam 2024 below.
Step 1: Understand the questions of NEET 2024 Physics
While preparing for a national level medical entrance exam - NEET-UG, students need to understand the type and difficulty level of Physics questions asked. Aspirants often confuse the level of Physics asked in the NEET exam with the questions asked in engineering entrance tests after class 12. Students should note that the physics section of NEET 2024 will include questions of easy to moderate difficulty. To study Physics for NEET 2024 candidates should be thorough with NCERT basics, past year questions, and formulas.
Step 2: Clear your NEET Physics concepts
A key reason why students fail to prepare Physics for NEET 2024 is a lack of understanding of basic mathematical concepts which are necessary for studying Physics. Before preparing Physics for NEET, candidates should first understand and practice questions from basic mathematics which include trigonometry, differentiation, integration, and application of identities.
With basic understanding of mathematics, candidates can prepare and study Physics for NEET 2024 with better results. After understanding the basic concepts of mathematics, students can begin to study Physics for NEET 2024. Use class 11 and 12 NCERTs to cover the NEET Physics syllabus and build conceptual clarity.
Step 3: Study NEET Physics using previous question papers
Once students are thorough with the concepts and basics by studying Physics for NEET 2024, they should focus on solving last year's questions. Candidates should solve questions from the physics section of last year's NEET sample papers. Candidates might face difficulty in solving the questions in the first go, however, need not lose hope as practice makes a man perfect. Students should solve at least the last 5-year question papers to be thorough with the NEET exam pattern and difficulty level of questions asked in the Physics section. After solving last year's papers, students should solve questions from reference books and attempt NEET 2024 mock tests.
How to prepare physics for NEET: Important topics
Aspirants need to adopt the smart study strategy while studying Physics for NEET 2024. The objective of studying Physics for NEET UG exam especially when pressed for time is to score as many marks from the section as possible. In such a scenario, students should study physics as per chapter-wise weightage for NEET 2024. Based on the past year's analysis and the number of questions asked from each section, students should cover the following topics while studying Physics for NEET 2024.
NEET Physics 2024: Important topics
| | |
| --- | --- |
| NEET 2024 Physics important topics | Number of questions |
| Electrodynamics | 20 |
| Mechanics | 15 |
| Heat | 2 |
| SHM Waves | 2 |
| Optics | 4 |
| Modern Physics and Electronics | 7 |
| Total | 50 |

How to read physics for NEET: Best books
It is important that candidates choose the resources to study Physics for NEET 2024 wisely. Studying NCERTs for NEET Physics preparation is mandatory. Additionally, students can refer to coaching material or reference books to practice questions and to understand the theory for studying Physics for NEET 2024. Check the list of best books for studying Physics for NEET UG 2024 below.
Class 11 and 12 Physics NCERTs

Concepts of Physics, part 1 and 2 by H C Verma

Fundamentals of Physics by Halliday, Resnick, and Walker

Objective Physics for the medical entrance examination (volumes 1 and 2) by DC Pandey

NCERT Exemplar Class 11 and 12

Physics MCQ by D Mukherjee
Also read: